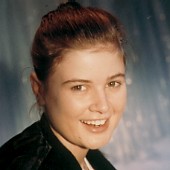 Ace (Dorothy)
(1987 - 1989 & 2022)
Sophie Aldred
Sophie Aldred was born in August 1962 in Greenwich, and grew up in the South East London area of Blackheath.

After leaving school, she attended Manchester University, where she earned an honours degree in drama. Her first professional experience was as a singer in working men's clubs, so as to obtain her Equity Card. . She went on to work extensively in children's theatre, as well as appearing in a fringe show, Underground Man, at a pub theatre in London, which garnered her an agent. She was appearing in Fiddler on the Roof in Manchester, along with Topol and Doctor Who veteran John Scott Martin, when she heard that she had landed the part of Ace. This was her first television role.

At the same time as appearing in Doctor Who, she presented a series for young children, Corners and later, as Maureen in, Melvin and Maureen's Music-a-grams which allowed her to show off her considerable musical and singing talents

After leaving Doctor Who she continued to make numerous other children's television appearances: twelve different characters in Knock Knock, a reporter in Knowhow, a singer in The Box, a storyteller in Jackanory, a presenter in Jack in the Box, and a presenter/singer in Words and Pictures. She has also appeared in a number of theatre productions including a tour of Daisy Pulls it Off in which she played the lead role. She played Marjorie Pinchwite in the 1993 West End production of Lust, a version of The Country Wife and in 1993 she appeared as 'naughty girl Suzie in two episodes of the popular BBC soap EastEnders.
In 1995 she worked for the Children's Channel on satellite and also Love Call Live for Anglia television with David 'Kid' Jensen. In 1996, she co-authored, with Doctor Who effects designer Mike Tucker, a book looking at her time in the show called Ace!.

More recently she has provided the voice of Dennis in the children's television series Dennis & Gnasher and the voice of Tom in Tree Fu Tom.

Sophie Aldred has been involved in other Doctor Who related work including various direct to video and audio stories including being reunited with Sylvester McCoy in the continuing Big Finish Productions audio adventures.

The last companion of the original television era, Ace is also remembered for the particularly close relationship she shared with her Doctor, Ace's bond with the Seventh Doctor often approaching a father/daughter bond rather than the more traditional Doctor/Companion dynamic.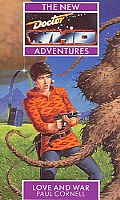 Love and War
(Paul Cornell)

Originating from the village of Perivale, Dorothy McShane - named after the title character of The Wizard of Oz due to her grandmother's fondness for the story ("Love and War- was a wild child from the beginning, preferring to be known by the nickname 'Ace' rather than her birth name, to the point where she felt that her parents couldn't be her real parents as she felt that her true parents would never have given her 'a naff name like Dorothy' ("Dragonfire"). Although evidently intelligent, she had little real interest in conventional academics, to the point that she failed her O-level chemistry despite her ability to make her own explosives, and experienced a difficult upbringing due to her tense relationship with her mother and the death of her best friend, Manisha, when she was thirteen after Manisha's apartment was firebombed by racists ("Blood Heat"). Manisha's death prompted Ace to burn down the abandoned house Gabriel Chase due to her awareness of the evil within it ("Ghost Light") and a need to act out against such evil, Ace continuing her vandalism streak when she blew up the school art department as a teenager (Although in both cases she always ensured nobody was in the buildings when she 'attacked').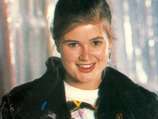 Dragonfire

Despite her unorthodox talents, Ace's life may have never amounted to much until she was caught up in a time storm that she apparently created during an experiment, resulting in her being sent over two thousand years into the future, where she arrived on the trading post of Iceworld ("Dragonfire"). With her options limited, she was employed as a waitress in the local café until the Seventh Doctor and his companion Melanie Bush arrived on Iceworld, investigating rumours of a dragon guarding treasure in the caverns, pitting them against Iceworld's insane commander Kane when the treasure was revealed to be a power source for his ship. Following Kane's death when he learned that he could never achieve the revenge he sought, Mel departed with their ally Sabalom Glitz, hoping to reform him, while Ace accepted The Doctor's invitation to travel with him.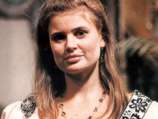 Ghost Light

From the beginning, Ace and The Doctor had a close relationship, Ace affectionately calling The Doctor 'Professor' and coming to regard him as an unofficial fatherly figure, the two often teasing each other affectionately in their lighter moments despite Ace's use of sarcasm as a defence mechanism and The Doctor's own manipulations. Although Ace initially expressed jealousy of The Doctor's old friend The Brigadier when she met him during their confrontation with Morgraine le Fay, regarding looking after The Doctor as 'her' job, she soon came to respect the old soldier ("Battlefield"), once sacrificing a chance to resurrect someone she loved to save The Brigadier's life simply for The Doctor's sake ("No Future"). The Doctor in turn often made several trips in the TARDIS based on what Ace wanted or needed to do, such as taking her home to Perivale to visit old friends ("Survival") or taking her to Gabriel Chase in the past to confront the evil that she had sensed there as a child, revealed to be the 'death' of the deranged entity known as Light ("Ghost Light"), both to satisfy his curiosity and help Ace confront her past. One trip coincidentally resulted in Ace meeting her previously-unknown younger brother Liam, four years her junior, who had been taken away by their father after their mother had an affair shortly after his birth, Liam only learning about his sister shortly before his father's death ("The Rapture"). Although initially reluctant to accommodate a brother into the complex tale that her life had become, the siblings bonded when Liam helped her and The Doctor thwart an alien invasion; while Liam decided to remain on Earth as he felt incapable of coping with Ace's life, Ace noted that his existence gave her something to look forward to if she ever went back to Earth.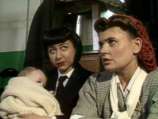 The Curse of Fenric

Despite their original closeness, Ace's relationship with The Doctor became more complicated when the truth about the time-storm that sent Ace to the future was revealed when The Doctor and Ace arrived in 1944 and discovered the ancient entity known as Fenric, imprisoned by The Doctor centuries ago and manipulating events to allow himself to escape ("The Curse of Fenric"). Despite The Doctor's attempts to rally the residents of the military base against Fenric - aided by a Russian troop that had come to take a code-breaking machine for themselves -, Fenric's escape appeared inevitable when Ace provided him with a vital clue to defeat the puzzle The Doctor had been using to delay him; Ace was one of Fenric's 'wolves', a descendant of those who had trapped Fenric in the past and now genetically bound to serve him even if she had no conscious control over her ties to him, such as inadvertently providing Fenric with vital information. Although The Doctor was able to assure Ace that he hadn't simply spent time with her because of her ties to Fenric, the entity remained a difficult topic for Ace, to the extent that The Doctor told later companion Benny that she should never ask Ace about Fenric ("All-Consuming Fire"); during a later encounter, Fenric mocked Ace by pointing out that, even though she hated him, she was simultaneously unable to remove his influence from her life as it was only because of Fenric that she had met The Doctor and had the opportunity to accomplish so much (Fenric claimed that Ace would have become a single mother at eighteen if he hadn't sent her to The Doctor, but considering his nature he may have been lying or exaggerating) ("Gods and Monsters").



Even without encountering Fenric, Ace's time in the TARDIS was particularly difficult; one adventure even resulted in her being killed by the insane time traveller George Limb ("Illegal Aliens") as part of his plan to ensure that The Doctor would arrive in that time period to help Limb learn how to control his time machine, Ace only being 'resurrected' when the subsequent collapse of reality caused by Limb's repeated use of his time machine caused several alternate timelines to come together, including a world where she was never killed ("Loving the Alien"). Their pursuit of the powerful Timewyrm - an ancient monster from Time Lord myth that was unintentionally created by The Doctor's actions ("Timewyrm: Genesys") - was particularly challenging as it concluded in The Doctor's mind, the Timewyrm using Ace to infiltrate the mind as she was a familiar presence that The Doctor would accept, Ace being forced to go deeper into the mind and face both her childhood bully and The Doctor's own grief to rescue his repressed conscience - personified as the Fifth Doctor - and convince The Doctor to find another way to stop his foe ("Timewyrm: Revelation"). For a time, Ace contemplated reverting to her original name of Dorothy to reflect her more adult perspective on recent events that she had witnessed in The Doctor's company ("Colditz"), but she eventually concluded that Ace better reflected who she was as a person overall and returned to that name ("Live 34"). Regardless of her chosen name, Ace remained a very strong-willed person, varying only in terms of her experience and capabilities in her time with The Doctor, always willing to stand up for what she believed in; one adventure notably saw her deliberately destroy her own eardrums to ensure that she couldn't be influenced by the Scourge, a race who could make people do what they wanted just by speaking to others ("The Shadow of the Scourge"). Her potential was so great that The Doctor briefly contemplated arranging for her to attend the Academy on Gallifrey, but Ace declined this opportunity when offered ("Thin Ice"), her and The Doctor later reflecting that she was better as her traditional independent self ("Lungbarrow").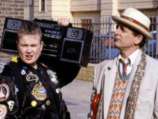 Remembrance of the Daleks

Despite Ace's interest in explosives running contrary to the Time Lord's more pacifist approach, The Doctor generally tolerated this 'quirk' of her personality as he trusted her not to use the explosives against innocent people and only bring out the bombs when circumstances demanded it, such as when they needed a weapon to use against an attacking Dalek in 1963 ("Remembrance of the Daleks"). However, after Ace spent three years in the space fleet fighting Daleks, The Doctor sometimes resorted to more decisive measure to prevent Ace taking action, such as removing the power cell from her weapons ("The Left-Handed Hummingbird"), even if he was willing to allow her to take action when the situation required more physical methods than he was comfortable with. Despite the skills she developed in Space Fleet, she was not a violent person by nature; prior to her first departure, when exposed to the planet of the Cheetah People, which caused visitors to regress to a more feral state, Ace's cheetah side primarily focused on being free and protecting others, as opposed to the more feral transformations experienced by The Master and one of Ace's old friends ("Survival"), even if her temporary regression to a Cheetah person remained one of her greatest fears ("Matrix").



When a trip to London 2021 to stop a Cyberman attempt to infiltrate Earth resulted in them acquiring a new companion in the form of Thomas Hector Schofield - known to all as 'Hex' - ("The Harvest"), Ace took him under her wing to teach him about how to deal with life in the TARDIS. It was implied on some occasions that Hex had feelings for Ace, once asking her if she would come with him if he ever left the TARDIS, but Ace only ever responded to him in a fraternal manner, giving no indication whether or not she was aware of his deeper feelings ("The Settling"). Hex's interest in Ace as a potential partner eventually seemed to cease when Hex began to feel uncomfortable with his life travelling through time and space, noting once that Ace seemed to be born for this life while he wasn't sure if he was the right person to travel with The Doctor ("Enemy of the Daleks"), although he still respected her experience enough to defer to her 'leadership' when The Doctor was absent ("The Magic Mousetrap"). In spite of Ace's occasional hostility for The Doctor, she still recognised that he was basically a good man; when a confrontation with the powerful Word Lord led to The Doctor's death, Ace was able to create a complicated plan to use the Word Lord's own power to bring The Doctor back to life so that he could defeat the Word Lord for good ("A Death in the Family").



As Ace continued her travels with The Doctor and Hex, she often demonstrated a deep fondness for Hex, regarding him as a younger brother, expressing a great deal of grief and anger when he sacrificed himself to stop Fenric even though it had been his choice ("Gods and Monsters"), although she was comforted when she learned that he had been returned to Earth after winning a wager with Fenric, albeit without his memories ("Afterlife"). For a time, Ace had a sexual relationship with Hex's new identity of 'Hector Thomas' ("Revenge of the Swarm"), but a series of traumatic events drove Hector to leave the TARDIS, and even after The Doctor was able to find a means of restoring Hex's memories, Hex still decided that it was time for him to leave the TARDIS ("Signs and Wonders"). However, The Doctor and Ace found themselves with another companion when they were reunited with The Doctor's former companion Mel Bush ("A Life of Crime"), although Ace and Mel had a conflicting relationship with The Doctor, Mel's faith in the old Doctor countered by Ace's more cynical view of the man he had become even if they both recognised that he would do the right thing when it counted.



After Mel left the TARDIS again, The Doctor and Ace's relationship went through a particularly rough patch after The Doctor allowed Jan, a young man Ace had developed feelings for, to be in a position where he would die of an alien infection because he was jealous - only learning that Jan had also been infected with an alien parasite after the fact - ("Love and War"), prompting Ace to leave The Doctor for three years as she joined the Space Fleet of the future, becoming a hardened soldier in the Dalek wars equipped with various personally-modified hand-weapons, although she retained enough of her old self to sometimes fear the killer she had become ("White Darkness"). She eventually returned to the TARDIS in time to help The Doctor defeat a demonic infection that had recently contaminated the ship - The Doctor revealing that he had actually influenced Ace's decision to leave him so that she could return to help him cure the ship by restoring his memories, the virus's control of the TARDIS telepathic circuits meaning that he had to avoid consciously thinking about it so that he could plan how to stop it ("Deceit") -, Ace rejoining The Doctor at least partly to carry out orders to find out the reason for a mysterious blockade erected around the Lucifer system ("Lucifer Rising"), learning that it was the result of a terraforming experiment that went out of hand. Although Ace continued to travel with The Doctor after this 'mission' was concluded, she and The Doctor remained uncomfortable around each other, Ace resenting some of The Doctor's darker decisions and his attempts to prevent her taking the violent action that she had come to believe was necessary, as well as his manipulations resulting in the deaths of innocents for the 'greater good' ("Blood Heat") even if he made it clear that he wished he could find another way. Eventually, however, the two reconciled after Ace was nearly manipulated into betraying The Doctor by his old foe, the Meddling Monk ("No Future"), Ace recognising that, even if she didn't always approve of The Doctor's actions, he was still willing to accept responsibility for his mistakes and appreciate the world as it was, rather than the Monk's attempts to enforce his will on the world whenever he didn't like what he saw.


Survival

Their relationship repaired after the confrontation with the Monk, the dynamic between The Doctor, Ace and Benny became far more casual once more, the trio continuing their travels with less of a focus on The Doctor's usual manipulations and ambiguities; one trip helped Ace deal with some of her remaining issues from her time on the Cheetah People's planet ("Survival") when she confronted and defeated The Master, who had caused the death of some of her friends during that crisis (Although he subsequently regenerated thanks to new nanites supplied by the Tzun) ("First Frontier"). However, Ace still had to deal with her darker impulses, such as when she and Benny acted against The Doctor's wishes by setting up a spaceship carrying the fanatical Chapter of St Anthony - a religious group who believed pain was the path to purity that had briefly brainwashed Ace to serve them - to explode after the TARDIS left when The Doctor had been content to let the Chapter be punished by traditional justice ("St Anthony's Fire"). However, Ace later noted that she found vengeance fundamentally unsatisfying when she killed the time-manipulating Gabriel and Tanith, who had been attacking them with various alternate timelines negated by the actions of time-travellers ("Falls the Shadow"). She was also willing to put herself at risk when circumstances forced extreme measures; when facing the Scourge, extra-dimensional entities who could control others through verbal commands, Ace deliberately had herself deafened by making another man rupture her ears so that she couldn't hear their orders ("The Shadow of the Scourge"). Eventually, Ace eventually set up shop as 'Time's Vigilante', operating from Paris 1887 and travelling through time on a motorcycle-mounted Time Hopper via a series of temporal rifts located around Earth that had been created by a malfunctioning time machine, essentially doing what The Doctor did on a smaller scale as she had recognised that making smaller changes was sometimes better than doing nothing ("Set Piece") (One mission saw her thwarting an alien invasion in the 1850s just by mentioning The Doctor's name).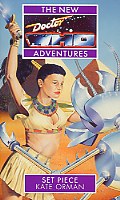 Set Piece
(Kate Orman)

Despite her departure, Ace ended up working with The Doctor again on at least three other occasions, helping him and his current companions fend off his deranged fictional counterpart 'Dr. Who' ("Head Games"), attending Benny's wedding ("Happy Endings"), and assisting past companions Romana and Leela in thwarting a Time Lord conspiracy trying to learn the truth about The Doctor's past and the disappearance of his former family house ("Lungbarrow"). Eventually, Ace became an operative of the Time Lord Celestial Intervention Agency, taking action where the Time Lords preferred not to officially dirty their hands, but she could occasionally overreach herself, such as when she attempted to destroy Skaro before the Daleks could be created only to trap the entire planet in a time loop with herself and Benny on it until The Doctor restored history ("The Lights of Skaro"). When the Time War between the Daleks and the Time Lords was declared, Ace initially accompanied the mysterious Irving Braxiatel on a mission to gain intelligence for the Time Lords, but when Ace witnessed him devastate a vast Dalek fleet with a specially engineered weapon, he wiped her memory of the War and sent her back to Earth, apparently erasing her memory of her association with the Agency.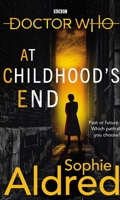 At Childhood's End
(Sophie Aldred)

During a brief trip with The Doctor, Ace officially ended her association with him when their investigation of an inter-dimensional prison to confirm that the ruthless Wraiths remained trapped led to Ace having to use her nitro-9 to destroy a group of the prison's guards when she and The Doctor were almost caught ("At Childhood's End"). Returning to Earth in the 1990s, Ace using an investment account she had created in 1941 to set up a charitable organisation she named 'A Charitable Earth', establishing various charitable contacts all over Earth. According to one report, Ace and The Doctor met again when the Seventh Doctor used her to help him set a trap for the Eleven, an incarnation of the Time Lord known as 'The Collective', who suffered from regenerative dissonance, which left all of his past personalities active in his mind at once ("Dark Universe"). When the Eleven briefly took control of the universe with the aid of the reality-warping residents of the mysterious Dark Universe, The Doctor was able to force the Eleven to lose control by making his own deal with the Dark Citizens, but this left Ace outraged at the idea of The Doctor doing just what he had condemned the Eleven for.



However, in another account, Ace and The Doctor were reunited when Ace investigated disappearing children in Perivale linked to an alien base on the moon, which resulted in her meeting the Thirteenth Doctor, naturally surprised to meet a female version of her old father figure ("At Childhood's End"). During this crisis, Ace learned that the Wraith were involved in the crisis as the alien abductor who had helped Fenric capture her was now abducting people from Earth to be slaves while he worked to free the Wraith. The Doctor and Ace were briefly caught between the Wraith and their former guards, who sought to eliminate all evidence of the Wraith's existence, but when a few Wraith were released from their prison and revealed that they now genuinely sought to atone for their past actions, Ace agreed to help them find a new path, also reconciling with The Doctor as she accepted that the Thirteenth Doctor hadn't brought Ace into this as part of another plan and even the death of the guards during their last trip together was just a tragic accident. The best way to reconcile these conflicting reports of Ace's reunion with The Doctor is that either The Doctor's deal with the Dark Citizens or some side-effect of the Time War itself erased her memory of the events with the Eleven, leaving Ace more open to reconciliation with the Thirteenth Doctor during their reunion.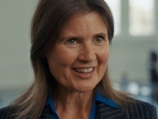 The Power of The Doctor

Some time after this, Ace was again reunited with the Thirteenth Doctor when an investigation into missing paintings and anomalous volcanic activity with fellow former companion Tegan Jovanka required UNIT to call in The Doctor for aid ("The Power of The Doctor"). While Ace claimed that she hadn't seen The Doctor for years and last saw The Master when he was part cat, the simplest explanation is that she didn't discuss her meetings with the Seventh and Thirteenth as her reunion with the Seventh during the confrontation with the Eleven was erased and she avoided mentioning her meeting with the Thirteenth so as not to make Tegan feel bad. When The Master was captured by UNIT, only to escape and put a plan in motion to let Earth be destroyed by the Daleks and convert most humans into Cybermen, Ace was entrusted with the task of blowing up some of the Dalek drilling operations by an interactive hologram created by the currently-inactive Doctor. At one point this hologram manifested to Ace as an older version of the Seventh Doctor, which observed to Ace that his goal had always been to help her learn when not to blow things up but also to take a stand for what she believed in, the two assuring the other that they were proud of what Ace had become. During her assault on the Daleks, Ace ran into fellow former companion Graham O'Brien, who helped Ace plant explosives to destroy one of the Dalek drills before The Doctor returned to the fold.



At some point after Ace's meeting with the Thirteenth Doctor, she received an unexpected gift in the form of her own K9 ("The Invisible Enemy"), guessing that the robot was a gift from The Doctor. A few months later, an unusual photographic app with access to more data than should be possible prompted Ace to investigate Pyrite Axiom Conglomerate, a new tech start-up offering various investment opportunities. In the course of her investigation, Ace encountered the Tenth Doctor, currently tracking Time War fallout with the aid of K9 Mark 2 (she made reference to meeting other incarnations of him but The Doctor stopped her telling him anything more distinctive), but this revealed that Ace's own K9 was a fake created by Axos, seeking to escape its time loop prison ("The Claws of Axos") by taking advantage of the collateral damage of the Time War; K9 was basically a 'gift' from Axos intended to soften up Ace and other potential investors. After The Doctor was able to trick Axos into returning to its time loop prison by convincing it that he was actually giving it access to Gallifrey, he offered to let Ace keep K9 Mark 2, speculating that Axos sent the fake K9 to Ace because it saw the two together in Ace's future while studying her timeline.