Gods and Monsters
(Mike Maddox and Alan Barnes)

The first release for September 2012 is "Gods and Monsters" and sees Sylvester McCoy, as the Seventh Doctor, with companions Ace, played by Sophie Aldred, and Hex, played by Philip Olivier. It is the third of three releases for the Seventh Doctor in 2012.



This story, written by Mike Maddox and Alan Barnes, guest stars John Standing (Game of Thrones). It has been directed by Ken Bentley and was recorded on the 23rd and 24th January 2012.



This story stars: Maggie O'Neill, Amy Pemberton, John Standing, Gus Brown, Tim Treloar, Blake Ritson and Elizabeth Bennett.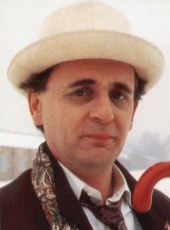 Seventh Doctor

Poor old Hex. Again.



Alan Barnes, Script Editor of - and mastermind behind - this Seventh Doctor's trilogy of audio stories, and co-writer of its finale, has revealed that: 'It's never going to go well for someone called Hex! He is definitely our prince of sorrows. Whenever a Hex story comes up, I think "How can we make things even worse?" But it might not be for no reason...'



As well as bringing to a climax the eight-year saga that is the continuing torture of Hex, "Gods and Monsters" features the return of Fenric, an adversary the Seventh Doctor and Ace memorably faced in the 1989 television story "The Curse of Fenric".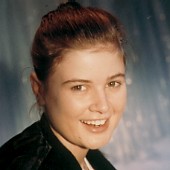 Ace

'It's lovely to come across an old enemy', Sophie Aldred, who plays Ace, has revelled. 'As we've been doing it, I've been remembering all these bits about filming Fenric, which is great. And "Dragonfire" as well, because there's a bit of "Dragonfire" that comes into it - it's really amazing, the detail. Apart from Daleks and Cybermen, who everybody tends to meet eventually and maybe a few times as well, I always thought Fenric and the Haemovores were some of the most successful monsters, and it was a shame they hadn't come back in Big Finish. They were proper scary, really'.



Alan Barnes has revealed about writing for Fenric 'Oh, he's really good. Unlike many other villains, he doesn't so much have a plan as a general modus operandi. He works through games, he works through riddles, and I think the more contained villains - if they only operate within certain rules, if they only behave in a certain way - the more interesting they are. Fenric's restriction is that he can only play according to the rules of a particular game'.



But whose game is it, who's he playing against? These are the questions that come out in this story.


---
Big Finish Magazine - Vortex: Issue 43 (September 2012)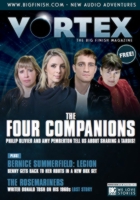 Vortex: Issue 43

Issue 43 of 'Vortex - The Big Finish Magazine' was also sent out to subscribers with this release.



In this issue...
1. Sneak Previews and Whispers

2. Editorial - Nick Briggs

3. Article - Travelling Companions – Philip Olivier & Amy Pemberton

4. Article - Brax To Basics – Bernice Summerfield

5. Article - The Rosemariners

6. Article - On the Right Track

7. Vortex Mail

8. Article - Listen Again: Scherzo

9. Forthcoming Releases - September 2012 – June 2013



| | |
| --- | --- |
| Published By: | Big Finish Productions Ltd |
| Managing Editor: | Jason Haigh-Ellery |
| Editors: | Nicholas Briggs and David Richardson |
| Assistant Editor: | Paul Spragg |
| Design: | Mark Plastow |
| Published: | September 2012 |
| Page Count: | 24 |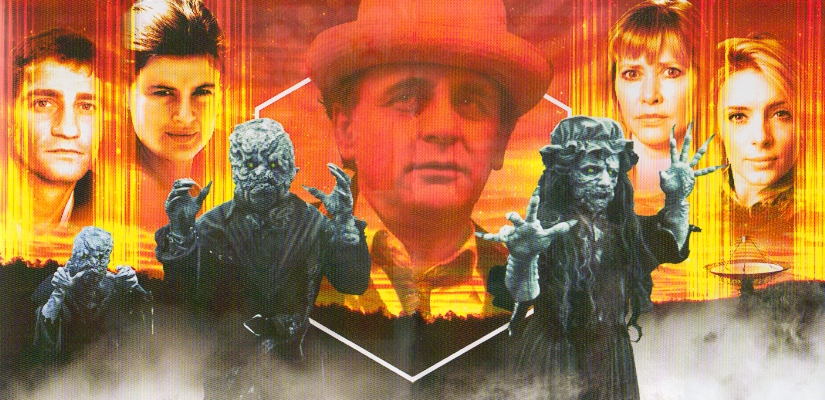 Notes:
Featuring the Seventh Doctor, Ace and Hex
Serial Number: 7W/AC
Number of Episodes: 4
Cover Length: 120 minutes
Episode Lengths: 1 = 26'16", 2 = 27'59", 3 = 23'42", 4 = 35'24"
Total Length: 115'21"
Also features 25 minutes of trailers, music and special behind-the-scenes interviews with the cast and producers
This story takes place after the television story "Survival"
Cover Illustration: Barry Piggott
Recorded: 23rd and 24th January 2012
Recording Location: Moat Studios
Released: September 2012
ISBN: 978-1-84435-945-5
---
On the Back Cover:

The TARDIS travellers arrive in a bizarre landscape seemingly immune to the physical laws governing the rest of the universe. Ace, Hex, Sally and Lysandra battle to rescue the Doctor from the trap he's walked into… soon realising that the odds are stacked against them.



Because the Doctor is playing an old adversary again: Fenric, shatterer of worlds. But the dice were loaded against the Doctor and his allies long ago, in the dim and distant past - and defeat's their only option.

---
On the Inside Cover:

Writer's Notes


The trouble with writing the final part to a trilogy is you can't say too much about it beforehand without giving the game away.



So...



Before we were married, my wife Phillipa lived in Perivale for a year, sharing a rented house with other young people straight out of college. Like most shared houses, the largest room belonged to someone who was never there, and the box room belonged to someone who never left the house (Phillipa had the middle room).



When Alan Barnes, Jonathan Morris, Matt Fitton and I set out the story arc that ends here, I always knew that Perivale would feature in it. It never felt like home to Phillipa, but then I imagine it didn't to Ace either.



Wayland's Smithy is a real place, found on the hill path that overlooks the Vale of the White Horse, near Uffington. It's a wild, beautiful place. You should go. Wrap up, and take a flask and picnic.



There is a third location in this story, but I would advise you against looking for it. Depending on your cosmology, your theology and your plain bad luck, you might find it.



Your move.

Mike Maddox
May 2012


Director's Notes



Gods and Monsters has made me feel guilty for abusing, or at least over-using, the word 'epic'. This play is on a scale unlike any other story I've worked on. It's the result of a seed planted decades ago. But it doesn't just reach through time, it reaches into space, across the universe, into the heavens and between dimensions. It's also beyond multi-companion, and at the same time it's got the sting of a Seventh Doctor solo adventure. How Alan Barnes and Mike Maddox have managed it, I'll never know.



What I do know is it gave me the opportunity to work with a wonderful company of actors. I'm always blown away by the people I have the great privilege to work with at Big Finish, and Gods and Monsters is no exception. Like the characters in the play, some of the actors were returning to Big Finish, and some playing with us for the first time. All were a pleasure to work with, and have brought vividly to life this most enormous of tales.



I've said it before, but this time I mean it: Gods and Monsters is the end of a chapter.



But we all know it isn't the end of the book.


Ken Bentley
July 2012

---
Full Cast List:
| | |
| --- | --- |
| The Doctor | Sylvester McCoy |
| Ace | Sophie Aldred |
| Hex | Philip Olivier |
| Captain Lysandra Aristedes | Maggie O'Neill |
| Private Sally Morgan | Amy Pemberton |
| Fenric | John Standing |
| Weyland | Gus Brown |
| The Ancient One | Tim Treloar |
| Hurmzid | Blake Ritson |
| Peggy | Elizabeth Bennett |
| | |
The Production Team:
| | |
| --- | --- |
| Writers | Mike Maddox and Alan Barnes |
| Director | Ken Bentley |
| Sound/Music | Howard Carter |
| Theme Music | David Darlington |
| Script Editor | Alan Barnes |
| Producer | David Richardson |
| Executive Producers | Nicholas Briggs and Jason Haigh-Ellery |