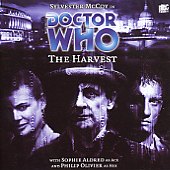 The Harvest
(Dan Abnett)

June 2004 sees the release of "The Harvest" - a Seventh Doctor and Ace story that has been written by Dan Abnett. It has been directed by Gary Russell and was recorded 30th and 31st March 2004.



This is Dan Abnett's first Big Finish Productions Doctor Who Audio - but not his first association with Doctor Who. Dan helped to contribute to the run of Doctor Who Magazine comic strips during its Seventh Doctor and Ace run.



So it is fitting that he should again be writing for this Doctor and companion - but with a twist - for the Seventh Doctor, played by Sylvester McCoy, and his long standing companion Ace, played by Sophie Aldred, are joined on their adventures by a new companion: Hex, a twenty-three-year-old from Merseyside, played by ex-Brookside star, Philip Olivier.



"The Harvest" though will not only see the TARDIS gain a new inhabitant, but it also sees The Doctor and Ace come face-to-face with the Cybermen once more...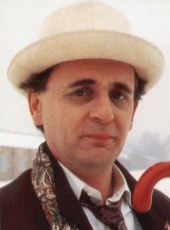 Seventh Doctor

However, unlike their previous Big Finish appearances in "Sword of Orion" and "Real Time", which were tinged with nostalgia, with "The Harvest" a very new slant on their existence is explored.



Also starring are: William Boyde, Richard Derrington, David Warwick, Paul Lacoux, Janie Booth and Mark Donovan.

The TARDIS has landed in a parking garage in Totter's Lane, London in the year 2021. Despite the years that have passed London is very recognisable despite being filled with the trappings of advanced technology and changes to the political landscape with a centralised bureaucracy of a European government with European citizenship that goes with it.



But The Doctor and Ace are more interested in a nearby hospital where it seems bizarre experiments are taking place. There two hospital workers - one a staff nurse called Thomas Hector "Hex" Schofield, the other a recently-employed human resources worker calling herself McShane - find themselves getting involved in something that for one is just all part of the days work and for the other will change his life. Forever...

On the morning of October 12th, 2021 Hex was just expecting to go to work at St Gart's in London as normal and, that evening, have a great time in the bar of the White Rabbit, celebrating his 23rd birthday. But today, after bumping into Ace in the hospital's cafeteria, and then meeting the enigmatic Doctor, who explains that they are investigating the strange goings on up on the thirty-first floor of St Garts, nothing for Hex will ever be the same again.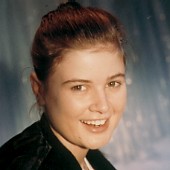 Ace

There is some unnatural and unearthly experiments taking place amongst the wards of St. Gart's hospital and with The Doctor lurking in the shadows, it falls to Ace, who has infiltrated the hospital as a member of Human Resources, to be the overt investigator. There, with the help of the down-to-earth Hex, she discovers that there are some mysterious patients within St. Gart's, who are undergoing treatment to allow them to restore their organic identities.



Hex soon finds himself out of depth when being chased by eight foot giants but it is up to Ace to recognise who these mysterious patients really are - Cybermen who have repeatedly fought The Doctor in most of his incarnations.


Who are the occupants that are none to pleased that people are poking their noses into business that doesn't concern them - occupants who will go extraordinary lengths to ensure that no one discovers the truth? Who is the enigmatic Subject One, whom the doctors of St. Gart's Nanosurgical ward are operating upon in a bid to make him feel both emotionally and physically again? What would drive the Cybermen to want to restore their ability to understand feelings and regain the humanity they have left behind? As a surgical process destroyed their emotions, thus allowing them to reject all emotion in favour of logic, can a similar one reverse this and why would the Cybermen have the desire to be human again anyway?

Can The Doctor do anything to prevent the egotistical and driven surgeon Doctor Farrer, who is obsessed with the status of becoming a medical pioneer in uncharted surgical ground? Or will Doctor Farrer see sense before the reality of The Harvest process is revealed in all its bloody glory? Meanwhile Executive Security Officer Garnier is a caught up in his own arrogance and his lust for power could ultimately be his own downfall. But could the Cybermen have a much bigger agenda that involves the astronauts of the European Space Program and the greed of the European Union?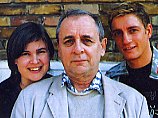 Seventh Doctor with Ace and Hex

With the revelation of the Cyber Leader's true agenda and as the Cybermen revert to type and start killing it becomes very clear that they are doing what they do best - launching another invasion attempt.

Out of the chaos comes an appealing moral quandary for The Doctor as he is faced with the possibility of Cybermen who crave redemption and restoration but at the same time do not have the Earth and humanity at heart.

As Hex gets caught up in the events happening around him he is left to struggle to see his way through these mind-boggling events - it is therefore lucky that the Seventh Doctor and Ace are around to sort things out when the Cybermen's plans are finally revealed.

Will The Doctor, Ace and Hex be able to prevent a catastrophe? And if so will Hex decide to join The Doctor and Ace in the TARDIS and so leave 2021 London behind.


Notes:
Featuring the Seventh Doctor, Ace and new companion Hex.
Serial Number: 7W
Number of Episodes: 4
Cover Length: 110 minutes
Episode Lengths: 1 = 26'27", 2 = 29'47", 3 = 33'12", 4 = 27'26"
Total Story Length: 116'52"
This story takes place after "Survival".
Cover Illustration: Lee Binding
Recorded: 30th and 31st March 2004
Recording Location: The Moat Studios
Released: June 2004
ISBN: 1-84435-096-7
---
On the Back Cover:



On the morning of October 12th, 2021 Hex woke up. He was expecting to go to work at St Gart's in London as normal and, that evening, have a great time in the bar of the White Rabbit, celebrating his 23rd birthday.



But after his ex-flatmate is wheeled into A&E following a bike accident, and the strange young woman from Human Resources tries to chat him up and an eight-foot tall guy in a Merc tries to run him down, Hex realises things are not going quite as he expected.



Then in a Shoreditch car park he meets the enigmatic Doctor who explains that he's an extra-terrestrial investigator and something very strange is going on up on the thirty-first floor of St Garts.

Therefore, aided and abetted by The Doctor and his other new friend 'Just McShane', Hex decides to investigate. Trouble is, everything that goes on at the hospital is being observed and noted by the occupants of the thirty-first floor; occupants who are none too pleased that people are poking their noses into business that doesn't concern them; occupants who will go extraordinary lengths to ensure that no one discovers the truth...
---
On the Inside Cover:


WRITING THIS WAS A BIT LIKE running into old friends again. Literally, in the case of Gary Russell.

Something like... deary me... fifteen-ish years ago, I wrote a batch of comic strip stories for that venerable institution, Doctor Who Magazine. I'd only just started out writing professionally, and though Doctor Who wasn't my first paid gig - that honour went to the illustrious GI Joe - it was the first one that felt significant. Proper, serious comics. Eventually, work took me off to other places, like Metropolis and Avengers Mansion, and I thought I'd said goodbye to The Doctor.

Then Gary Russell called out of the blue. It'd been fifteen-ish years since I'd seen him too. And that's how The Harvest started.

As a child of the Seventies, versions three and four were very much 'my' Doctors, but I have a great fondness for number seven and Ace. Partly because Sylvester and Sophie made them such memorable characters, but also because it had been that particular Doctor/companion partnership I'd written the majority of those comic strips about, It was like running into old friends.

There are other old friends in The Harvest... and a brand new one, too. But that's where I stop giving anything away. Find out for yourself.

The Doctor will see you now.


Dan Abnett,
March 2004

Dan Abnett is best known for his comic strip work, including The Legion of
Superheroes, Sinister Dexter and Lone Wolves, and his novels, the fourteenth of
which - Ravenor - was published this spring. He was voted Best Writer Now at the 2003 National Comic Awards. Dan can do a particularly fine TARDIS dematerialisation impression, but not if anyone else is listening.
---
Production Notes:



Creating a brand new companion is always fun and in the case of Hex the voice (oddly enough being an audio play) was one of the most important aspects of it. Producer Gary Russell really wanted to move away from the very home counties-centric voices of 99 per cent of Doctor Who companions and go for a more Northern sound. But because there's little worse that someone faking such an accent, he wanted to find a genuine Mancunian or Merseyside voice.

Therefore, on top of constructing a good straightforward five-minutes-into-the-future-style thriller, Dan Abnett also had to introduce a likable young man who would work well with the long-established team of the Seventh Doctor and Ace, but also have the potential to shake up their cosy world somewhat.

Not long after Brookside ended, Russell wondered what a number of the younger actors were going to do now. Then it hit him - one of them might be Hex, and Philip Olivier was top of that list. But would he want to do it.

The answer, it seemed, was yes...
---
Who's Who?

The Seventh Doctor

First television appearance: "Time and the Rani"
First chronological Big Finish audio appearance: "Bang-Bang-A-Boom!"



He has been exploring the universe for hundreds of years. He fights injustice. He defeats evil. He helps people. The Doctor has been joined by Ace on his travels for many adventures now, but his platonic, almost paternal, relationship with her has been buffeted recently by her growing feelings of discontentment. The Doctor is concerned about his friend - perhaps their lifestyle has been too frenetic? Perhaps they de need a break...?


Ace

First television appearance: "Dragonfire"
First chronological Big Finish audio appearance: "The Fearmonger"



Dorothy McShane, who liked to be known as Ace, was a schoolgirl living in Perivale, west London, when she was transported far across time and space to the Iceworld colony by a time storm. Here, she met The Doctor and since then the pair have travelled the universe together, fighting evils and righting wrongs. Over time, a close bond developed between the two, but Ace has recently become disillusioned, affected by the trail of death that seems to follow them everywhere, and has started referring to herself simply as McShane...


Hex

First chronological Big Finish audio appearance: "The Harvest"



Thomas Hector Schofield discovered at quite an early age that the name 'Hector' wasn't exactly designed to give him she easiest of times growing up in a Merseyside school, so he began referring himself as 'Hex'. Moving down from Merseyside to London to complete his medical training, Hex began working as a staff nurse at St Gart's Hospital in Shoreditch. There he encountered she strange but rather compelling administrative assistant who called herself McShane and her odd friend The Doctor, who claimed he could travel in space and time...
---
Full Cast List:
| | |
| --- | --- |
| The Doctor | Sylvester McCoy |
| Ace | Sophie Aldred |
| Hex | Philip Olivier |
| System | Janie Booth |
| Subject One | William Boyde |
| Doctor Stephen Farrer | Richard Derrington |
| Polk | Mark Donovan |
| Doctor Mark Mathias | Paul Lacoux |
| XSO David Garnier | David Warwick |
The Production Team:
Writer
Dan Abnett
Director
Gary Russell
Sound/Music
David Darlington
Theme Music
David Darlington
Producers
Gary Russell and
Jason Haigh-Ellery
Executive Producer for the BBC
Jaqueline Rayner