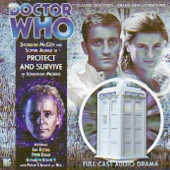 Protect and Survive
(Jonathan Morris)

The release for July 2012 is "Protect and Survive" staring Sylvester McCoy, as the Seventh Doctor, with companions Ace, played by Sophie Aldred, and Hex, played by Philip Olivier. It is the first of three releases for the Seventh Doctor in 2012.



They are joined by Ian Hogg who played Josiah Smith in the 1989 Seventh Doctor story "Ghost Light". Also starring is: Elizabeth Bennett and Peter Egan.



"Protect and Survive" has been written by Jonathan Morris and kicks off a pivotal mini-series for the Seventh Doctor and his companions. It has been directed by Ken Bentley and was recorded on the 9th and 10th January 2012.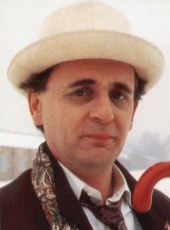 Seventh Doctor

Ace and Hex awake to two emergencies in the TARDIS. The first: the cloister bell is sounding, so they're in danger. The second: there's no sign of The Doctor, so they're alone. Then they walk out into a real-life When the Wind Blows.



But trauma-wise, the opening to "Protect and Survive" is pretty much par for the course for poor old Ace and Hex. Ace went through a lot in her two series of television episodes, and with Hex - a companion who has appeared alongside her and the Seventh Doctor in the audio dramas since 2004 - things have only got much tougher.



As the trio return for a new trilogy of stories, of which "Protect and Survive" is the first, all that's about to come to a head. 'The theme for this trilogy was actually set up at the end of "Lurkers at Sunlight's Edge"', Script Editor Alan Barnes has revealed - referring to the 2010 audio in which this TARDIS team last appeared. 'In the previous three stories, we've got this situation where The Doctor is increasingly aware of how often his companions are continually dodging a bullet, and at the end of Lurkers he says "How long before our luck runs out?" because both Hex and The Doctor, in successive releases, have had near-death... well, pretty much actual death experiences!'



'So we wanted to develop on from that, and simultaneously there have been a number of running threads throughout the Seventh Doctor, Ace, and Hex stories which couldn't keep going forever, so this trilogy is the point where all the various strands - including some you possibly haven't even been aware of - come together in these three stories. With explosive consequences!'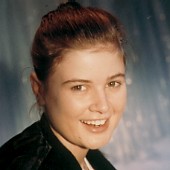 Ace

Actor Philip Olivier has also revealed 'When I first started playing Hex I was like, yeah, he's just another companion, but wow, what a character he's become. This trilogy has explained a lot of questions and I feel like I know more about Hex than ever before now. Some of it is things from the past getting dealt with, but a lot of it is seeing how he deals with situations, especially in the first one'.



'The Seventh Doctor, Ace, and Hex stuff is so strong', Alan Barnes has revealed, 'but if you're developing a character you've actually got to take them somewhere. You're developing them to an end point, you can't just extend everything out ad infinitum. That was one of the problems we had with "Project: Destiny" - where do you go after you've revealed to Hex that The Doctor was there when his mother was killed? This trilogy is ultimately going to explain what the consequences of that are...'.


---
Big Finish Magazine - Vortex: Issue 41 (July 2012)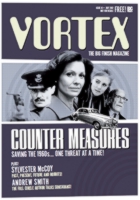 Vortex: Issue 41

Issue 41 of 'Vortex - The Big Finish Magazine' was also sent out to subscribers with this release.



In this issue...
1. Sneak Previews and Whispers

2. Editorial - Nick Briggs

3. Article - Sylvester McCoy – About a McCoy

4. Article - Andrew Smith – A Clone Bill of Health

5. Article - Counter Measures – Counter Pleasures

6. Article - Dark Shadows – It's War

7. Vortex Mail

8. Forthcoming Releases - July 2012 – April 2013



| | |
| --- | --- |
| Published By: | Big Finish Productions Ltd |
| Managing Editor: | Jason Haigh-Ellery |
| Editors: | Nicholas Briggs and David Richardson |
| Assistant Editor: | Paul Spragg |
| Design: | Mark Plastow |
| Published: | July 2012 |
| Page Count: | 24 |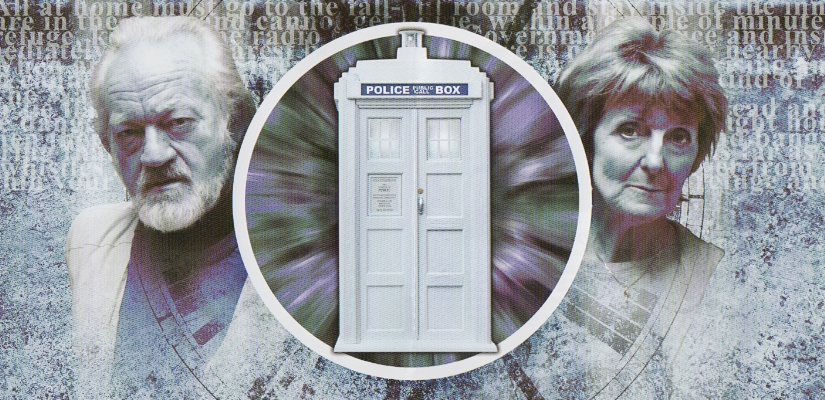 Notes:
Featuring the Seventh Doctor, Ace and Hex
Serial Number: 7W/AA
Number of Episodes: 4
Cover Length: 120 minutes
Episode Lengths: 1 = 27'15", 2 = 28'38", 3 = 27'35", 4 = 26'59"
Total Length: 110'27"
Also features 33 minutes of trailers, music and special behind-the-scenes interviews with the cast and producers
This story takes place after the television story "Survival"
Cover Illustration: Barry Piggott
Recorded: 9th and 10th January 2012
Recording Location: Moat Studios
Released: July 2012
ISBN: 978-1-84435-943-1
---
On the Back Cover:

If an attack with nuclear weapons is expected, you will hear the air attack warning. If you are not at home, but can get there within two minutes, do so. If you are in the open, take cover in the nearest building. If you cannot reach a building, lie flat on the ground and cover your head and your hands.



Arriving in the North of England in the late 1980s, Ace and Hex seek refuge at the home of Albert and Peggy Marsden... in the last few hours before the outbreak of World War Three.



Meanwhile, the Doctor is missing. Will there be anyone left for him to rescue, when the bombs begin to fall?

---
On the Inside Cover:

Writer's Notes


It is hard to think of anything more terrifying than nuclear war. Certainly it has given me nightmares ever since I was a child and saw Threads on TV. What got to me about it were two things. Firstly, the Last Voice You Will Ever Hear announcements (so memorably sampled by Frankie Goes To Hollywood). And secondly, the thought of being blinded by the explosion and having to wait, in terrible darkness, for the blast wave to hit.



It's the knowledge that you're going to die very soon and there is nothing you can do about it which is the most terrifying thing about nuclear war. Well, the most terrifying if you don't include the world ending, or the fact that nuclear war has, at various points in recent history, been very much on the cards. Let us pray that it never is again.



That's the inspiration for Protect and Survive. A 'pseudo-historical' set within our own lifetimes (well, within mine anyway). It's a bit darker and harrowing than my usual stuff, but it's good to leave your comfort zone now and then. I was at the recording; Sylvester, Sophie and Philip were magnificent, and Peter Egan is still giving me nightmares.

Jonathan Morris
April 2012


Director's Notes



Every now and then, Jonny Morris surprises me with a tense and claustrophobic play. He's done it a couple of times in the past, and Protect and Survive is no exception.



It's also one of the darkest plays I've directed, dealing as it does with the outbreak of World War III. And it's all credit to our sound designer, Wilfredo Acosta, for perfectly balancing the pessimism of The End with our heroes' action-packed fight for survival. There's not a moment where we wallow in self pity as Ace and Hex struggle to work out just what is going on.



Ultimately, this is a play of contrasts, most of which I can't go into now for fear of spoiling the surprise. What I can say is Jonny has written a blistering opening salvo for the Seventh Doctor's latest season, packed to the gills as it is with mystery and suspense, and setting us up for the rollercoaster ride to come. So sit back, strap yourselves in, and pray we all make it to the end alive.

Ken Bentley
April 2012

---
Full Cast List:
| | |
| --- | --- |
| The Doctor | Sylvester McCoy |
| Ace | Sophie Aldred |
| Hex | Philip Olivier |
| Albert | Ian Hogg |
| Peggy | Elizabeth Bennett |
| Moloch/Announcer | Peter Egan |
| | |
The Production Team:
| | |
| --- | --- |
| Writer | Jonathan Morris |
| Director | Ken Bentley |
| Sound/Music | Wilfredo Acosta |
| Theme Music | David Darlington |
| Script Editor | Alan Barnes |
| Producer | David Richardson |
| Executive Producers | Nicholas Briggs and Jason Haigh-Ellery |