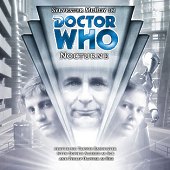 Nocturne
(John Ainsworth)

The second release for 2007 is "Nocturne" - a Seventh Doctor story written by Dan Abnett and directed by John Ainsworth. It was recorded on the 26th and 27th September 2006.



This is Dan Abnett's second Doctor Who audio release for Big Finish Productions – his first being June 2004's "The Harvest" - also for the Seventh Doctor and which introduced companion Hex.



This release also stars 1970s comedy legend Trevor Bannister and "Aliens of London/World War Three" Slitheen actor Eric Potts. Also starring are: Paul David-Gough, Ann Rye and Helen Kay.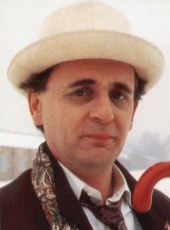 Seventh Doctor

The TARDIS takes The Doctor and his companions, Ace and Hex, to Glass City - a human colony on the planet Nocturne. Despite the suffering and blight - tragic symptoms of an ages-old war - Nocturne is still one of The Doctor's favourite places in all of space and time, because it is here that a late, great flowering of human art - the High Renaissance - is taking place.



On arrival they get a welcome chance to relax and to take in the inspirational and uplifting music and art – and to catch up with some of The Doctor's friends – for he has been back here, many times.



But with strict Martial Law imposed on the front-line city, and the brutal scourge of interstellar warfare decimating the system, how safe can anyone really be? It is not long before signs of the nearby war start to show. There is a note of death in the air...



The Doctor takes his companions to a party hosted by Lothar Ragpole, where they get to meet Lilian Dillane, and The Doctor gets the chance to catch-up on recent events in-and-around Nocturne.



When escorting Lilian Dillane, to another night club so that the partying can continue, Hez finds himself arrested for the murder of Luke, a friend of Lilian Dillane, and interrogated by Military Police Officer Cate Reeney. The Doctor, meanwhile gets to meet another past acquaintance - Korbin Thessenger.



As soon as The Doctor becomes aware of Hex's fate he and Ace rush to the police station in an attempt to free him. While there more deaths occur – thus proving Hex's innocence. But this does not stop Lilian Dillane from suspecting that Hex is still responsible.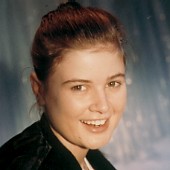 Ace

The investigator in The Doctor though is aroused – who can blame him when there is a mystery to solve? What caused the destruction of Luke's house – and pulverised him to ashes? What is affecting the robot servants making them malfunction? With power fluctuations affecting Glass City what is causing the infrastructure of the colony to start to fall apart? Could it be the war or somebody experimenting with Bio-harmonics – a potentially deadly weapon using sound?



Things in Glass City are not as they first seem and as usual it is up to The Doctor, aided by Ace and Hex, to get to the bottom of things before more deaths occur and fear spreads throughout the colony – and before Lilian Dillane catches up with them when she discovers something that alarms her, about The Doctor, in the colony's records. Something which makes her conclude that The Doctor is either a spy or a terrorist, as death seems to follow him every time he has visited Glass City – and it seems this his latest visit is no exception…



After Ace is nearly killed The Doctor discovers that all the murders have been conducted near areas of art and culture – and specifically where music or poetry has been performed. So it is just a matter of setting a musical trap – but the best thought out plans can go wrong especially when the bait includes one of The Doctor's companions and the communication systems fail leaving Ace in more grave danger and forced to fend for herself as the killer strikes…

Notes:
Featuring the Seventh Doctor, Ace and Hex.
Serial Number: 7WF
Number of Episodes: 4
Cover Length: 120 minutes
Episode Lengths: 1 = 25'35", 2 = 26'27", 3 = 25'12", 4 = 26'29"
Total Story Length: 103'43"
The second CD also features 23 minutes of trailers and special behind-the-scenes interviews with the cast and producers.
This story takes place after "Survival" and follows on from "No Man's Land".
Cover Illustration: Alex Mallinson
Recorded: 26th and 27th September 2006
Recording Location: Blue Print Studios
Released: February 2007
ISBN: 978-1-84435-180-0
---
On the Back Cover:

On the human colony planet Nocturne, there is suffering and blight, tragic symptoms of an ages-old war. Nevertheless, Nocturne is also one of The Doctor's favourite places in all of time and space, because it is here that a late, great flowering of human art - the High Renaissance - is taking place.



He has been back here, many times. It is a place of music and art which he finds inspirational and uplifting. It is a place he wants to share with Ace and Hex. It's always been a safe haven for him, a world of friends and laughter.



But with strict Martial Law imposed on the front-line city, and the brutal scourge of interstellar warfare gripping the system, how safe can anyone really be?



There is a note of death in the wild, midnight wind...

---
On the Inside Cover:



The germ of Nocturne had been with me for a long time. I had been intrigued by the notion that The Doctor not only returns to various locations, time after time, but that he might also have good friends 'waiting for him' at certain points in time and space. Earth is surely not the only place where he is a (sometimes) familiar face.



What would it be like to travel to a place he had visited before, but which was new to us, the audience? What would it be like for him to begin a story in the comfort and companionship of friends, rather than in the cautious, investigatory preamble, the wary engagement with a new location, that usually marks the start of one of his escapades?



And what, I wondered, would be the particular problems and dilemmas that occurred as a natural consequence of a long-term but estranged relationship with certain people in a confined place and tune?



It was a great pleasure to write for the characters of Ace, Hex and the Seventh Doctor again, and particularly fun to portray them at their most relaxed and unguarded. For a while, anyway, until the screaming starts.



I would like to take this opportunity to say a special thank you to Gary Russell and John Ainsworth for their help, suggestions, and all round hard work in the production of this story.



Nocturne is dedicated, with affection, to Jo Trickett.


Dan Abnett,
October 2006

Dan Abnett is an award-winning writer of comic books and novels. His comic strip work includes The Legion of Superheroes, Sinister Dexter, and Majestic. He is the author of twenty-four novels including the Gaunt's Ghosts series, the Eisenhorn and Ravenor trilogies, and a Torchwood novel, Border Princes, published this spring.
---
Who's Who?

The Seventh Doctor

First television appearance: "Time and the Rani"
First chronological Big Finish audio appearance: "Bang-Bang-A-Boom!"



He has been exploring the universe for hundreds of years. He fights injustice. He defeats evil. He helps people. The Doctor and Ace have had many adventures now - and they've recently been joined by Hex, a youthful former nurse from the twenty-first century. In this regeneration, The Doctor can be impish, devious even, but also greatly compassionate; whimsy and melancholy do battle inside this persona, but his friends know they can always rely on him...


Ace

First television appearance: "Dragonfire"
First chronological Big Finish audio appearance: "The Fearmonger"



Dorothy McShane, who likes to be known as Ace, was a schoolgirl living in Perivale West London when she was transported far across time and space to the Iceworld colony by a time storm Here, she met The Doctor and since then the pair have travelled the universe together, fighting evils and righting wrongs. Over time, a close bond has developed between the two, and Ace has recently begun developing skills of leadership, cunning and guile to equal that of her mentor himself…


Hex

First chronological Big Finish audio appearance: "The Harvest"



Thomas Hector Schofield discovered at quite an early age that the name 'Hector' wasn't exactly designed to give him the easiest of times at a Merseyside school, so he began referring to himself as 'Hex'. Moving down from to London to complete his medical training, Hex began working as a staff nurse at St Gart's Hospital in Shoreditch. There he encountered Ace and The Doctor, helped them fight off a Cyber incursion and ended up aboard the TARDIS. Since joining them, Hex has seen enough monsters, hostile situations and aliens to last most people a lifetime. But clearly not him...
---
Full Cast List:
| | |
| --- | --- |
| The Doctor | Sylvester McCoy |
| Ace | Sophie Aldred |
| Hex | Philip Olivier |
| Korbin Thessenger | Trevor Bannister |
| Will Alloran | Paul David-Gough |
| Lothar Ragpole | Eric Potts |
| Lilian Dillane | Ann Rye |
| Cate Reeney | Helen Kay |
The Production Team:
Writer
Dan Abnett
Director
John Ainsworth
Sound/Music
Steve Foxon
Theme Music
David Darlington
Story Editor
Alan Barnes
Producers
Sharon Gosling and
Gary Russell
Executive Producers
Nicholas Briggs and Jason Haigh-Ellery