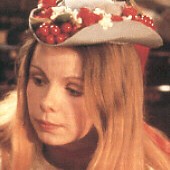 Romana
(1979 - 1981 & 1983)
Lalla Ward
Lady Sarah Ward, better known as Lalla Ward, was born in 1951 to Viscount Bangor and his wife Marjorie. Lalla started out not only wanting to act, but she also had a passion for painting and drawing so she joined the Central School of Speech and Drama in 1967. Within a month of leaving drama school, Lalla was cast as the vampire Helga in the 1971 movie Vampire Circus. Other films followed including The Prince and the Pauper in 1977. She also appeared on television including Who Pays the Ferryman? 1977. However, Lalla Ward became familiar to the British public through her role in the popular historical series, The Duchess of Duke Street. Lalla Ward then joined Doctor Who playing the part of Princess Astra in "The Armageddon Factor". With Mary Tamm leaving Lalla was asked to become Romana's second incarnation. She played the part for about two years before leaving in 1980. Shortly afterwards she married Tom Baker at the Chelsea Registry Office. Sadly, their marriage was fated to end after only sixteen months. She continued to work in various films including Hamlet, Prince of Denmark with Patrick Stewart in 1980. She has also pursued a career in writing and painting including the illustrating several books.

Following her departure from Atrios with The Doctor, Romana - still in her first incarnation - decided to regenerate into a new form, although the reasons for this transformation vary from damage sustained by the Shadow's torture, to her transformation into the new sixth segment, to attempting to prevent an ancient Gallifreyian evil gaining control of her mind. Regardless of the reasons for her regeneration, having settled upon a form for her latest incarnation, this new Romana made a stark contrast to her predecessor, proving to be a far different companion for The Doctor than her predecessor had been.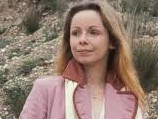 Destiny of the Daleks

While the first Romana had always had always stuck to a specific pattern of clothing in the form of various elaborate dresses or other forms of finery, the second Romana adopted a far more varying, casual style of attire, once adopting a pink-and-white version of the Fourth Doctor's chosen attire ("Destiny of the Daleks") and on another occasion wearing a schoolgirl-style outfit ("City of Death"), although she was known to wear more elegant clothing ("The Creature from the Pit"). In general, her clothing in this incarnation consisted of an alternating style between elegant and casual; on one occasion she was even seen wearing a variation of the Third Doctor's chosen clothing of frilled shirts and velvet jackets ("The Well-Mannered War"), while another adventure saw her donning a sailor-like outfit ("The Leisure Hive"), her choice of clothing varying with no apparent consistency between her reasons for choosing one outfit over another.



This Romana also found it easier to relate to the people she encountered in their travels; while her first incarnation had generally remained rather haughty and assured of herself even when being held captive, the new Romana was more willing to take the advice of others and work with them, such as when she formed an alliance against the ruthless Nimon with Sozem, a man who had been tricked into helping them conquer his planet but had subsequently developed a weapon against them ("The Horns of Nimon"). Although sometimes appearing more naive and less strong-willed than her previous self - once being tricked into helping Scaroth, last of the Jagaroth, into perfecting his time-travel technology, believing that he simply wanted to stop his ship exploding without knowing that explosion had actually triggered the evolution of life on Earth ("City of Death") - Romana nevertheless continued to demonstrate a strong sense of her own identity, once throwing off the attempted 'possession' of the notorious psi-killer Xais when Xais's death-mask - containing the killer's personality - was placed on Romana to allow Xaisto to possess her ("The Romance of Crime").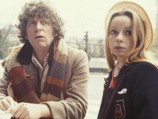 City of Death

Despite this adaptability in terms of her ability to relate to people, Romana's attitude continued to be more closed-minded on some occasions; when she was accidentally transported back to the date when a starship's crew vanished, she initially rejected the idea that she herself had caused their disappearance by her own presence and awareness of events, believing that an accident couldn't cause itself to happen ("Festival of Death"). While she occasionally displayed greater technical knowledge than The Doctor - once managing to create a sonic screwdriver that was so advanced The Doctor attempted to switch it for his own ("The Horns of Nimon") - The Doctor's continued ability to think outside the box continued to leave him with a significant advantage over her, such as when he reprogrammed a Tachyon Regeneration Generator with components from the TARDIS Randomiser ("The Leisure Hive"), or when he managed to break a time loop the TARDIS had become trapped in simply by repeating the events of the loop before it began to repeat itself ("Meglos"). Although The Doctor's eccentric attitude meant that his explanations for his actions could sometimes appear strange, such as when he claimed to be a representative of Galactic Salvage when the TARDIS landed on two spaceships that had just collided as a result of a hyperspace accident ("Nightmare of Eden"), Romana's attempts to explain her presence were regularly fairly basic and unimaginative; her most elaborate story - that she and The Doctor were agents of Intergalactic Espionage seeking information about events on the spaceship Cerberus - only being conceived as a result of her and The Doctor experiencing that encounter in reverse (Romana having met the person she was trying to convince after the worst of the crisis was resolved and learning about the story she would use before she went back in time to use it) ("Festival of Death").



Although Romana was eventually summoned back to Gallifrey, she expressed a strong dissatisfaction with this order, having grown beyond the other Time Lords during her time with The Doctor and preferring to continue exploring the universe rather than return to her old world. However, the matter was taken out of their hands when the TARDIS, on its way back to Gallifrey, travelled through a CVE - a Charged Vacuum Embodiment - into the 'parallel universe' of E-Space, a smaller universe with negative spatial coordinates ("Full Circle"). Having helped The Doctor defeat the Great Vampire ("State of Decay"), an old enemy of the Time Lords who had escaped death by hiding in E-Space, Romana decided to remain in E-Space to help the time-sensitive Tharils escape slavery, resolving to be her own Romana. After spending time in E-space helping the Tharils redevelop to the point where they had discovered space travel, Romana had them take her back to the vampire planet to try and arrange peace between the peasants and the remaining human Lords, only to be reunited with The Doctor when the Seventh Doctor, aided by his current companions Ace and Bernice Summerfield, found himself pitted against the ruthless immortal Agonal, who sought to resurrect the Great Vampire and his followers. With the aid of private eye Tom Dekker, The Doctor, Romana, Ace and Benny managed to kill the resurrected vampires, Romana subsequently returning to Gallifrey with The Doctor after helping him defeat Agonal.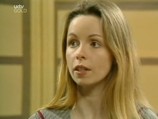 Nightmare of Eden

Having returned to N-Space, Romana began a career of providing assistance for her fellow Time Lords as a more active agent, her time with The Doctor leaving her with a great deal of practical experience and valuable knowledge that she could use for Gallifrey's benefit. Following a couple of brief out-of-sequence encounters with the Fifth Doctor when she sent him valuable information while confronting the vampire Time Lady Ruath ("Goth Opera") and when her status as a segment of the Key to Time was revealed (The Key 2 Time: "The Chaos Pool") - the segment's essence being 'transferred' back to Astra, who had been unintentionally draining the life energy of her people after she lost the power of the segment to sustain herself - Romana began to introduce a more liberal policy of inviting non-Gallifreyians to become Time Lords, the first such candidate being the sentient Tracer Amy, who had accompanied the Fifth Doctor on his search for the Key and subsequently saved Romana's life. Following this, Romana began a rapid rise to power that culminated in her becoming President of the High Council after the deposition of her predecessor Lady Flavia, although she was subsequently abducted by the Daleks and held prisoner for twenty years shortly after the election.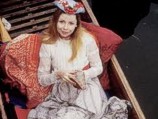 Shada

This captivity began her descent into a darker persona, the soul-numbing repetition of her life leaving her so callous that she displayed a significant lack of concern for the death of her fellow slaves upon her escape, although she then went on to aid the Sixth Doctor and his companion Evelyn Smythe in defeating the Dalek invasion of Gallifrey ("The Apocalypse Element "). Returning to her role as President, Romana continued to lead the Time Lords - as well as helping the Seventh Doctor and the Eighth Doctor deal with the rescue of The Doctor's old family home ("Lungbarrow") and the paradoxical survival of his current companion Charley Pollard ("Neverland" and "Zagreus") respectively - opening Gallifrey up to other species for the first time as non-Gallifreyians were at last given the opportunity to become Time Lords on a large scale. As rogue time travellers formed the 'Free Time' organisation to oppose Romana's attempts to monopolise time travel, Romana also found herself facing opposition from Inquisitor Darkel, prompting her to 'hire' The Doctor's other former companion Leela as her bodyguard (The Doctor being currently exiled to another universe after he was contaminated by anti-time ("Zagreus")) while she fought against those Time Lords opposed to her more liberal policies.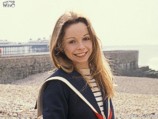 The Leisure Hive

As well as facing opposition from those Time Lords in favour of their past plans of isolation, Romana's presidency faced a more direct threat when an old legacy from her past emerged in the form of Pandora, a ruthless ruler from Gallifrey's past whose entire reign was erased from history when she attempted to turn Gallifrey into a conquering empire. Aided by information from Cardinal Braxiatel - a Time Lord who was in constant contact with his past and future selves to acquire artefacts for his future self's collection, rumoured by some sources to be The Doctor's brother - Romana learned that she had taken on the 'Imperiatrix Imprimatur' in her first incarnation, only for it to be locked away by a hypnotic lock imposed by Braxiatel's future self, the lock being subsequently damaged when Romana was tortured by the Shadow ("The Armageddon Factor") and prompting her to regenerate to protect herself. Despite Romana's best efforts, Darkel's attempts to discredit Romana resulted in Pandora managing to escape from the Matrix in a body based on the biodata of Romana's first incarnation, using the Free Time virus - a virus that infected Time Lords and made them susceptible to the beliefs of Free Time after regeneration - to win support for herself even among Romana's former allies. Although Pandora was defeated at the cost of both the Matrix and the mental manifestation of the First Romana, Darkel continued to pursue her own agenda, attempting to take the presidency in an election only to be killed when the remnants of Pandora devoured her mind, leaving Romana to cope with one last crisis as the Free Time virus was unleashed on a devastated Gallifrey, the only apparent way to stop the virus being to deprive Time Lords of the ability to regenerate - thus removing its trigger - and then recreate the species using the biodata archive. Stuck for options, Romana and Leela used Braxtiel's access to the pan-universal Axis to travel to various alternate Gallifreys to find a solution, visiting worlds such as a reality where Romana never travelled with the Doctor, a world where the vampires won their war with the Time Lords - forcing Romana to destroy that reality -, and a world where Romana was a ruthless dictator with the Sixth Doctor as her key enforcer, before settling on a Gallifrey where time travel was never developed, Romana replacing her deceased counterpart. Although forced to flee this world after the Daleks gained access to the Axis and the alternate Gallifreys, Romana was able to find a cure for the Dogma virus in that other world, subsequently halting a Dalek invasion and restoring her own Gallifrey with the aid of a plan created by a future version of herself.



With Gallifrey restored, Romana resumed leadership of her people until she learned of the Future War, a war that would be waged in the future between the Time Lords and an as-yet unidentified Enemy. Despite her darkened attitude after leading the Time Lords against Pandora, Romana concluded that her current incarnation lacked the necessary strength and ruthlessness to effectively lead her people in this war, regenerating once again into a new incarnation that would prove to be far more ruthless than her other selves, leading her into a conflict with the Eighth Doctor that would have far-reaching consequences for all of Gallifrey…