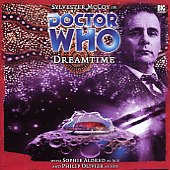 Dreamtime
(Simon A. Forward)

March 2005 sees the release of "Dreamtime" that has been written by Simon A Forward and has been directed by Gary Russell. It was recorded on the 9th and 11th November 2004.



"Dreamtime" is Simon A. Forward's second Doctor Who audio script, his first being the 2002's "The Sandman" and revisits his avian-descended creations - The Galyari. This release is also the first Seventh Doctor and Ace audio adventure since June 2004's "The Harvest" and is the second appearance by new companion Hex, played by Philip Olivier.



Joining Sylvester McCoy, Sophie Aldred and Philip Olivier are: Tamzin Griffin, Jef Higgins, Brigid Lohrey, Josephine Mackerras, Andrew Peisley, Steffan Rhodri and John Scholes.



What does a deserted city, the Australian outback and outer space have in common?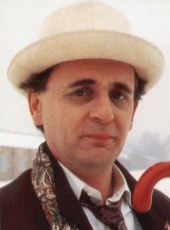 Seventh Doctor

The Doctor, Ace and their new companion Hex are about to find out when the TARDIS arrives in a deserted city, flying through space on an asteroid, that travels the stars. A strange city inhabited by stone ghosts and at its heart an ancient remembrance of Earth.



But they are not alone as mythical creatures stalk the streets and alien visitors have come in search of trade. For Hex's first trip in the TARDIS, it's about the strangest place he could have imagined. Adjustment to his new life could prove tough.



There is a sense of bleakness as the travellers begin to explore their strange surroundings. And then on the horizon they spot what looks very much like Uluru - the famous Australian natural landmark better known as Ayres Rock. If this weird and dreamlike place is a bit too much for Hex it is, for The Doctor and Ace, just all in a day's work.



Luckily for Hex he has The Doctor and Ace to look out for him. But then Ace becomes injured and then The Doctor goes missing - except for a standing stone where he was last seen. It would seem that The Doctor has crossed into the Dreamtime an otherworldly realm where nothing can be taken for granted and where the dreamlike state encompasses all...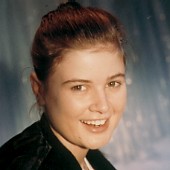 Ace

But what is the Dreamtime and why is there a strong presence of Aboriginal mythology? As The Doctor encounters a mythic figure from Aboriginal folklore Ace and Hex are left to cope with native Dream Commandos battling creatures that emerge from the Dreaming. And then there are some visiting Galyari, a race of nomadic reptilians, who have come looking to trade and discover the secrets behind the technology keeping the atmosphere in place onboard the asteroid.



But this is not the first time that The Doctor's path has crossed those of the Galyari. The last time The Doctor had to come to terms with his own place in the Galyari's own legends as "The Sandman" - who according to their legends is a figure who preys on the young and old alike and steals people away in the night and who also goes by the name of The Doctor!



This time these alien traders, led by Galyari Commander Korshal, have a single-mindedness to obtain at all costs what they are after. But the Galyari were not expecting to come face-to-face with The Doctor again. Nor were they expecting the strange goings on in this strange city.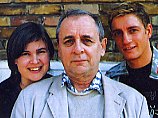 Seventh Doctor with Ace and Hex

Will Hex be able to survive his first trip in the TARDIS - a trip that has put him into a situation where he's totally out of his depth especially when he finds himself without the help of his fellow travelling companions? It is then that he has to rely on his own resourcefulness and to trust his own instincts if he is going to survive.



As usual it is up to The Doctor to understand what is going on and find a solution and so find a safe passage back to the TARDIS. But first he has to find out why Baiame, the spiritual All-Father, has been drawing many thousands of people to Uluru and also come to terms with the cause behind the desolated city that occupies the asteroid.



The Doctor may have crossed into the Dreamtime, and is lucky to have Ace and Hex to try and rescue him, but will he be able to regain control of his own destiny? And will Ace and Hex be able to overcome their own problems and so come to The Doctor's aid. With nothing as it seems and not being able to trust even those who seem to be your friends will they escape this mad city before they all succumb to the Dreamtime…


Notes:
Featuring the Seventh Doctor, Ace and Hex.
Serial Number: 7WA
Number of Episodes: 4
Cover Length: 105 minutes
Episode Lengths: 1 = 25'02", 2 = 24'18", 3 = 28'29", 4 = 28'18"
Total Story Length: 106'07"
This story is set after "Survival", and follows "The Harvest".
Cover Illustration: Lee Binding
Recorded: 9th and 11th November 2004
Recording Location: The Moat Studios
Released: March 2005
ISBN: 1-84435-136-X
---
On the Back Cover:



'The Dreamtime is living Time. The Dreaming is living myth.'



A city travels the stars, inhabited by stone ghosts. At its heart, an ancient remembrance of Earth. Mythical creatures stalk the streets and alien visitors have come in search of trade. But there is nothing to trade. Only fear. And death. And the stone ghosts.



For Hex's first destination in the TARDIS, it's about the strangest place he could have imagined. Weird and very far from wonderful. Adjustment to his new life could prove tough. But he will have to adjust and do more, just to stay alive, and Ace will have to be his guide through this lost city of shadows and predatory dreams.

And The Doctor is the first to go missing.

The Doctor has crossed into the Dreamtime.
---
On the Inside Cover:


MYTH AND DOCTOR WHO GO HAND in hand, and I've had what amounts to a life-long fascination with both. Most myths remain a part of the ancient world, great subjects for study and rich sources of tales. Certain mythologies - Native American or those of the Australian Aboriginal - are living myths, fluid and evolving in their telling and retelling, even in our modern world.

Aboriginal myth is so deeply embedded in the landscape that Australia can be mapped as a collection of stories, with the continent depicted not so much as a landmass but a 'story mass'. Similarly, our journey with The Doctor is mapped through his adventures, and our Doctor Who atlas is comprised of stories, rather than locations.

And as much as Aboriginal myth is bound to the Australian landscape, it is also powerfully evoked by the sounds of the Aboriginal culture. So the story seemed made for audio.

Of course, this is a Doctor Who story, so there are elements of sci-fi, space and futuristic technology. But mythology can live quite happily alongside those things, no matter how far-ranging or how far-advanced. We can distance ourselves from ancient myth, but even if we happen to listen to it on a CD, we all enjoy a good story. Hopefully, that's what I've helped create here: another fascinating place on the Doctor Who map.


Simon A. Forward,
August 2004

Simon A. Forward has now written three audio CD's for Big Finish, two Doctor Whos and a Bernice Summerfield. All of these feature the Galyari, his race of nomadic reptilians. He's also written a handful of Doctor Who novels for BBC Books and short stories for Big Finish's Short Trips anthologies. None of those, however, feature headlining appearances by the Galyari. 'Why not?' they ask in their scary voices. Frankly, if we were him, we'd rectify that before it's too late...
---
Production Notes:



Simon A. Forward initially ran the idea of Dreamtime past producer Gary Russell back in April 2003 - giving this release one of the longest gestation periods in Big Finish's history! It was while he was putting together ideas for a Bernice Summerfield/Galyari story that Forward asked Russell if he could do something about Aboriginal myths.



As the story took shape over the months, one of the biggest hurdles proved to be finding UK-based Aboriginal actors and thus the concept of the Dream Commandos was adjusted so that there was now a suggestion that Whitten's people and Baiame's people had, over the generations, inter-bred for survival. That said, Russell was determined to use genuine Australians for the main roles and as the UK is pretty full of Aussie thespians that made life a great deal easier.



One change made late on was the identity of the Galyari commander - having asked Steffan Rhodri if he was free, Russell then asked Forward if the commander in Dreamtime could become the same one Rhodri had played in the Bernice Summerfield adventure The Bone of Contention. Forward readily agreed.
---
Who's Who?

The Seventh Doctor

First television appearance: "Time and the Rani"
First chronological Big Finish audio appearance: "Bang-Bang-A-Boom!"



He has been exploring the universe for hundreds of years. He fights injustice. He defeats evil. He helps people. The Doctor and Ace have had many adventures now - and they've recently been joined by Hex, a youthful former nurse from the twenty-first century. In this regeneration, The Doctor can be impish, devious even, but also greatly compassionate; whimsy and melancholy do battle inside this persona, but his friends know they can always rely on him...


Ace

First television appearance: "Dragonfire"
First chronological Big Finish audio appearance: "The Fearmonger"



Dorothy McShane, who liked to be known as Ace, was a schoolgirl living in Perivale, west London, when she was transported far across time and space to the Iceworld colony by a time storm. Here, she met The Doctor and since then the pair have travelled the universe together, fighting evils and righting wrongs. Over time, a close bond developed between the two, but Ace has recently become disillusioned, affected by the trail of death that seems to follow them everywhere, and has lately been calling herself McShane...


Hex

First chronological Big Finish audio appearance: "The Harvest"



Thomas Hector Schofield discovered at quite an early age that the name 'Hector' wasn't exactly designed to give him she easiest of times growing up in a Merseyside school, so he began referring himself as 'Hex'. Moving down from Merseyside to London to complete his medical training, Hex began working as a staff nurse at St Gart's Hospital in Shoreditch. There he encountered she strange but rather compelling administrative assistant who called herself McShane and her odd friend The Doctor, who claimed he could travel in space and time...
---
Full Cast List:
| | |
| --- | --- |
| The Doctor | Sylvester McCoy |
| Ace | Sophie Aldred |
| Hex | Philip Olivier |
| Trade Negotiator Vresha | Tamzin Griffin |
| Co-Ordinator Whitten | Jef Higgins |
| Dream Commando Wahn | Brigid Lohrey |
| Leanne Toomey | Josephine Mackerras |
| Dream Commando Mulyan | Andrew Peisley |
| Commander Korshal | Steffan Rhodri |
| Baiame | John Scholes |
The Production Team:
Writer
Simon A. Forward
Director
Gary Russell
Sound/Music
Steve Foxon
Theme Music
David Darlington
Producers
Gary Russell and
Jason Haigh-Ellery