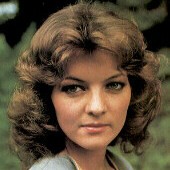 Nyssa
(1981 - 1983)
Sarah Sutton
Sarah Sutton was born in 1961 and she began her acting career at a very early age. By the time she was eleven she had landed a number of television roles including an episode of a drama series Menace: Boys and Girls Come Out to Play in 1973. She also appeared in Late Call and Oil Strike North both in 1975. However, her big break came when she played the lead part in The Moon Stallion in 1978. It was while she was at the Guildhall School of Music and Drama that she was called to audition for Doctor Who. Initially for just one story "The Keeper of Traken" she was delighted to be asked to become a regular and so returned during the very next story "Logopolis" which was also Tom Baker's last. After Doctor Who she returned to theatre work. After the birth of her daughter she has concentrated on family life and only acted a few times including a small role in the television play Unnatural Pursuits. More recently Sarah Sutton has been involved in the Big Finish Productions range of Doctor Who audio adventures returning to the role of Nyssa alongside Peter Davison's Fifth Doctor.


A native of the planet Traken, Nyssa was the last of the Fourth Doctor's long line of alien companions, and was also one of the companions who became particularly dear to him after his regeneration into his fifth incarnation. Beginning as a young orphan cut off from the rest of her family and people as a result of The Master's schemes resulting in her father being possessed as The Master's new body and her planet destroyed by a wave of entropy, during her time with The Doctor Nyssa grew into a strong-willed young woman who was not afraid to stand up for what she believed in.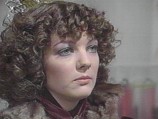 Logopolis

One of the most significant things about Nyssa's time in the TARDIS is that she didn't initially choose to travel in the ship; although she met and befriended the Fourth Doctor and Adric during their trip to Traken after the Keeper of Traken - an old man in a chair who controlled the powerful Source of Traken - requested their aid in investigating an evil that had infiltrated their planet, she remained on Traken after the crisis was over, the evil having been revealed as The Doctor's old enemy The Master, seeking control over the Source to restore his body as he approached the end of his thirteenth life ("The Keeper of Traken"). However, after Nyssa's father Tremas was possessed by The Master to serve as his new body when the Source was taken from him, Nyssa was reunited with Adric and The Doctor on the planet Logopolis when the Watcher - a 'shade' who somehow represented the soon-to-regenerate Doctor's future self - took her from Traken to protect her, Nyssa subsequently remaining with the TARDIS crew after The Master's attempts to blackmail the universe with a wave of entropy resulted in Traken's destruction and caused The Doctor to regenerate into his fifth incarnation ("Logopolis").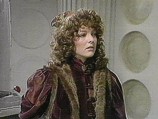 Castrovalva

In many ways, Nyssa was the companion the Fifth Doctor bonded with most, the relationship between the two featuring The Doctor serving as a substitute father figure and an 'older brother' role (The 'brother' role being the more generally applicable one due to the Time Lord's far more youthful appearance in this incarnation). A gifted young woman with a brilliant intellect, Nyssa regularly displayed an exceptional knowledge of various fields of science, specialising in bio-electrics while also showing a great aptitude for medical and technical knowledge, as seen most keenly when she aided The Doctor in conducting repairs to the TARDIS ("Arc of Infinity"), as well as more minor technical accomplishments such as her demonstrated skills with cybernetics when repairing a damaged Mondasian chest-box ("Spare Parts"). Significantly, although Nyssa was a member of a noble family back on Traken, she never allowed the privilege of her upbringing to affect her interactions with others. During a visit to Victorian London she even developed a casual friendship with Mary, the serving-girl who was assigned to her during their stay with Queen Victoria ("Empire of Death"), and displayed a great appreciation for the party the TARDIS crew attended at Cranleigh Hall, willingly participating in a joke with Anne Talbot by dressing in the same costume as Anne, the two women being the exact physical doubles of each other ("Black Orchid").


Earthshock

One of the most interesting things about Nyssa, however, was her occasional use of strange psychic abilities. Although such abilities had long since ceased to be used by her people, all Trakenites had a certain dormant psychic potential, Nyssa apparently possessing such abilities even in the womb - it is implied that these abilities were responsible for the death of her mother due to the psychic force she was subjected to while giving birth to Nyssa ("Empire of Death") -, although these abilities were only truly activated when she made contact with the Xeraphin as The Master attempted to harness their power ("Time-Flight"), Nyssa subsequently using them to communicate with the Permians, a race of energy-absorbers who annihilated almost all life on Earth 260 million years ago before they destroyed their own bodies ("The Land of the Dead").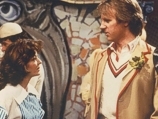 Snakedance

It was later revealed during a trip to Traken three thousand years before its destruction - The Doctor seeking a treatment for Nyssa's rapidly-growing powers - that Nyssa's abilities had actually been remotely activated by Kwundaar, an ancient evil from Traken's past - originally worshipped by Traken as a god before they built the Source using information he gave them to drive him out - who sought to use Nyssa to lure The Doctor back to his time so that he could be tricked into granting Kwundaar access to the Source ("Primeval"). Although his plan succeeded when The Doctor boosted the Source's defences - unintentionally preventing it from generating the power that had been keeping Kwundaar on the outskirts of Traken space and allowing Kwundaar to land on Traken -, The Doctor defeated him by briefly taking control of the Source himself and turning it against Kwundaar, although not before Kwundaar took away Nyssa's psychic abilities and summoned other ancient beings into this universe to hunt The Doctor in revenge for his death. Although she had lost her full powers, Nyssa retained a certain psychic capacity, allowing her to maintain some control when she was possessed by the energy being Vaatus ("Moonflesh").



Despite the traumatic nature of her early travels with The Doctor - particularly with The Master's use of her father's body, Traken beliefs stating that the body and soul were interdependent and thus meaning that Tremas would never know peace while The Master used his form -, Nyssa never allowed the darkness of her past to change who she was as a person, continuing to hold on to her peoples' core values and beliefs. The most obvious example of this was in her attitude towards violence; although she was prepared to use physical force in desperate situations - on one occasion even attempting to threaten a group of Time Lords who were attempting to execute The Doctor to prevent The Doctor's old enemy Omega from using The Doctor's biodata to return to this universe ("Arc of Infinity") -, in general she, like The Doctor, refused to resort to violence as a first option save for in extreme circumstances, although she understood the necessity for it when faced with such threats as the primitive Arrit-Ko guarding the tomb-ship of the last God-King, displaying no hostility towards new companion Hannah Bartholemew when Hannah used a gun to shoot down the Arrit-Ko ("Tomb Ship"). Even when she helped to develop a sonic disruptor for The Doctor to use against a Terileptil android, she later expressed sadness at the robot's 'demise' ("The Visitation"), although she expressed no such concerns after shooting a Cyber Lieutenant that had infiltrated the TARDIS and killed Professor Kyle, a palaeontologist Nyssa had developed an attachment towards ("Earthshock").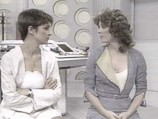 Mawdryn Undead

She was known for putting others before herself on several occasions, such as attempting to comfort Tegan over Adric's death rather than face up to her own feelings about his demise, although The Doctor later speculated that this was part of Nyssa's symptoms of post-traumatic stress syndrome as a result of the recent losses she had suffered in her life. The Doctor's advice helped Nyssa to realise that she was starting to cut herself off emotionally from others to prevent herself being hurt in the future, although he was able to help her confront this after a trip to Victorian England to investigate a rift that led to another dimension that was initially mistaken for the afterlife, giving Nyssa a chance to achieve some degree of reconciliation with Tremas when one of the native life-forms assumed her father's appearance based on her memories of him ("Empire of Death"). After this experience was dealt with she once again showed an easy willingness to connect with people, forming a strong bond with the Hartley family on ancient Mondas after having dinner with them ("Spare Parts") and famed peace negotiator Lord Carlisle, even briefly contemplating leaving The Doctor to work as Carlisle's aide (Although Carlisle was killed after revealing that all his negotiations had been aided by The Doctor's future self) ("The Game"). A particularly difficult meeting at this time occurred when The Doctor and Nyssa were briefly reunited with Adric in a pocket dimension that The Doctor had unintentionally created, with Adric - his mind warped after five centuries alone - attempting to force Nyssa to become his queen as he admitted that he had been in love with her, although he eventually made peace with The Doctor while helping them return home ("The Boy That Time Forgot").



When Tegan rejoined the TARDIS crew following The Doctor's rematch with his old enemy Omega ("Arc of Infinity"), Nyssa was grateful to be reunited with her old friend, the two easily picking up their old friendship once more. However, this period proved more personally difficult for The Doctor's companions than their previous time with him, with Nyssa and Tegan each being used as hosts by two of The Doctor's old enemies - Tegan once again being used by the Mara ("Snakedance") while Nyssa was taken as a host by the Osirian Nepythys ("The Sands of Time") -, followed by Nyssa being transformed into a vampire by the renegade Time Lady Ruath ("Goth Opera"), although The Doctor was able to return them all to normal. Shortly after the arrival of new companion Turlough ("Mawdryn Undead"), the TARDIS was forced to automatically land on the ship Terminus, a plague ship used to house those infected with the fatal illness Lazars' Disease. During their time on the ship, Nyssa was infected with the disease, but she recovered following exposure to the radiation that the Vanir who ran Terminus for an unidentified corporation used as a cure - although she later speculated that inoculations she had received from the Dar Traders, a race who brought themselves to the threshold of life and death ("The Darkening Eye"), may have contributed to her survival -, subsequently deciding to remain on Terminus to perfect the treatment on a large scale and help the Vanir turn Terminus into a true hospital while freeing from the corporation's control (They were currently dependent on a drug from the corporation for their survival). Although she recognised that such a goal would be difficult, she felt that it was what she was meant to do, tearfully saying goodbye to Tegan and The Doctor.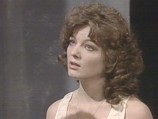 Terminus

After perfecting the cure for Lazars' Disease, Nyssa began to travel in the hopes of using the knowledge she had gained with The Doctor to help others, turning her hand to microbiology, diplomacy and fund-raising as circumstances dictated, but after failing to prevent a holocaust on the planet Exxanos after spending time as a relief worker for a village surrounded by feuding warlords, she accepted a position as a university lecturer to escape the horror she had seen, becoming further jaded and depressed from the faculty politics and threat of war looming over her new home. It was only after a brief trip with the Fourth Doctor from before he met her - his attempts to isolate a historical anomaly regarding a change in the life of Roger Bacon led him to Nyssa, who had been writing a thesis about Bacon before history was altered, Nyssa sneaking into the TARDIS to travel to a simpler time while The Doctor was momentarily distracted - that she broke out of her depression, a close call where she was nearly killed by a man possessed by an alien intelligence helping her recognise that life was about change and turmoil ("Asylum").



Nyssa was briefly reunited with The Doctor when she was abducted along with previous companions Ian Chesterton, Steven Taylor, Sara Kingdom and Polly Wright ("The Five Companions"), and trapped in an alternative Death Zone ("The Five Doctors"), where they were caught up in a conflict between the Daleks and the Sontarans when The Doctor was forced to participate in the Game of Rassilon, although the various companions were able to come together and defeat The Doctor's foes. Years later, Nyssa - now married to a man called Lasarti with a daughter Neeka and a son she named after Adric - made contact with the Fifth Doctor one last time, when, as he lay dying from spectrox toxaemia ("The Caves of Androzani"), The Doctor reached out across time and space to make telepathic contact with his old friends. Using a machine designed by Lasarti to experience dreams more clearly, Nyssa was able to make contact with The Doctor and encourage him to 'find' the Watcher in his subconscious by drawing on the strength of his past companions to complete the regeneration. Although Nyssa believed that this would be her last meeting with The Doctor, she knew that he was still alive and out having adventures in the universe, Lasarti reflecting on how The Doctor was a legend and best friend all in one to those who travelled with him ("Circular Time: Winter").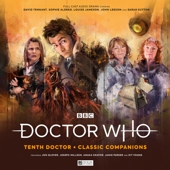 Tenth Doctor Classic Companions
(John Dorney, Lizzie Hopley and Roy Gill)

At some point in her life, Nyssa was shown operating a hospital ship, the Traken, during the Time War, with the Traken nearly becoming collateral damage in a Time Lord plot to force another planet to exclusively provide its resources to Gallifrey during the war. However, the Traken was saved by Eighth Doctor, who overheard a rumour of the Traken's destruction and went back in time to ensure that Nyssa would be safe, bending the Laws of Time as he had not heard anything definite about the final fate of the Traken but simply heard that a hospital ship named after the chief healer's home planet had been lost ("A Heart on Both Sides"). On another occasion, Nyssa investigated rumours of a Time War criminal using stolen Matrix technology as a fake psychological treatment, this man using the Matrix networks to trap his 'patients' in false realities that drove most of them insane, his few success cases paying him an excessive amount of money that he charged to set himself up in a secure location where he could never be found ("The Stuntman"). He attempted to trap Nyssa in one such network when she infiltrated his facility, but her distress call was picked up by the Tenth Doctor and K9, currently tracking Time War fallout ("Splinters"). The Doctor was able to link K9 to the system and then project himself in by remote, helping Nyssa break out of the illusion by placing her in the life of a film stuntwoman, a life so unlike Nyssa's own that it helped her acknowledge the unreality of the situation. As Nyssa continued with her life, the Tenth Doctor was already aware of her future, but knew that he could trust Nyssa to be discreet about her future knowledge (even without the possibility that the temporally complex nature of the Time War meant that Nyssa 'never' knew any of this when she 'next' met The Doctor).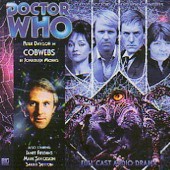 Cobwebs
(Jonathan Morris)

From Nyssa's perspective, she would be reunited with the Fifth Doctor, Tegan and Turlough fifty years after leaving them, when her research expedition to the planet Helheim coincided with the TARDIS arriving on that planet mere days after she left it ("Cobwebs"). Seeking a cure to Richter's Syndrome, a virulent plague that had been sweeping the galaxy for a decade, a complex chain of events saw Nyssa accompany The Doctor, Tegan and Turlough back in time sixty years to investigate a base that had been researching a cure for Richter's before it mysteriously ceased transmission. During their time in the past, the TARDIS crew learned that the base had been able to find a cure for Richters by analysing the local Cractids, but Genetech, the company behind the base, had actually wanted to find the cure so that they could then make Richters more dangerous and gain money by marketing the cure. Having escaped with samples of the cure created by the research team (although unaware that one of the team had 'escaped' in stasis while infected with the disease, and would thus cause the plague Nyssa had been investigating when he was recovered fifty years later), Nyssa decided to stay with the TARDIS crew to continue her work, reasoning that The Doctor's now-superior piloting skills would be able to take her back to Helheim just after she had completed her research and was ready to go back. It was soon established that the Richters cure they had discovered would only work on the very early stages of the disease, with Richters mutating so quickly that the cure would not be effective on patients who had been affected for longer, requiring Nyssa to stay with the TARDIS so she should carry out more work.



Amid a new series of adventures with The Doctor, Tegan and Turlough, Nyssa found herself facing a complex series of challenges, ranging from facing the return of the Mara ("The Cradle of the Snake") to dealing with a threat from Turlough's own past ("Kiss of Death"). One challenging experience saw Nyssa actually become engaged to The Doctor's old/future enemy Magnus Greel ("The Talons of Weng-Chiang") when she and Turlough were thrown out of the TARDIS after it was caught in a Zygma Beam and The Doctor and Tegan arrived at their destination's spatial coordinates two years after they had arrived ("The Butcher of Brisbane"). Despite the time that had elapsed for Nyssa since her departure, she found it comparatively easy to fall back into her old friendship with Tegan, while more easily acknowledging the shades of moral grey in such matters as Turlough's desire to keep secrets about his past ("Kiss of Death"). Nyssa's plans to her own time was complicated when she was bitten by the mysterious 'Emerald Tiger' during a trip to India in 1926, with the mutative side-effects of this bite due to the tiger being mutated by Hermogenite causing her to physically regress back to the age she had been when she originally travelled with The Doctor ("The Emerald Tiger"), although she swiftly adapted to this change. She eventually admitted her knowledge of The Doctor's future to Tegan when she was dying of a Sontaran biological weapon, as well as mentioning that she had children, although she declined to provide Tegan with specifics ("Heroes of Sontar").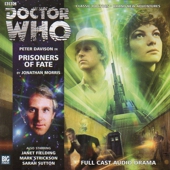 Prisoners of Fate
(Jonathan Morris)

Despite Nyssa's best intentions, it became impossible for her to return to her time when the TARDIS was drawn to the planet Valderon ("Prisoners of Fate"), at a time period twenty-five years after Nyssa had returned to the TARDIS. While The Doctor had intended to limit their knowledge of this time so that they could depart without learning anything definite, that plan was ruined when they met none other than Nyssa's son Adric, who had spent the past two decades believing that his mother was dead, Adric revealing his identity to Tegan in the belief that the TARDIS was from a point before Nyssa left them on Terminus, so that he could ask Tegan to save his mother from her disappearance. Thanks to the further work Adric had carried out on Richter's Syndrome, Nyssa was able to combine her research with Adric's to create a final cure, but she would now be unable to return to her family in the past without changing history. After resolving a complex crisis caused by The Doctor's original Type Fifty TARDIS as it tried to punish The Doctor for abandoning it, the ship briefly gaining power by drawing on the temporal paradox of Nyssa's knowledge of The Doctor's future, Nyssa made arrangements to meet her son after he had distributed the cure for Richters, but while travelling to their meeting point via TARDIS, the ship was drawn through a CVE, once again becoming trapped in E-Space ("Mistfall"), due to a program Adric had written activating to send the TARDIS straight into a CVE once such an anomaly was detected.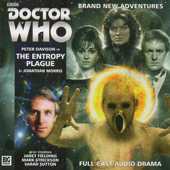 The Entropy Plague
(Jonathan Morris)

Damage sustained when travelling through the CVE prevented The Doctor from simply travelling back the same way, and subsequent events as first a vital component of the TARDIS was stolen ("Mistfall") and Nyssa was kidnapped ("Equilibrium") delayed their departure until they found the planet Apollyon, which was the location of a semi-stable CVE that would send the TARDIS back to N-Space ("The Entropy Plague"). Realising that the rift was further damaging E-Space every time it was used, coupled with the fact that the equipment used to control it required someone to be used as a sacrifice so that their life essence would power the portal, The Doctor was prepared to give his own life to send his friends home to pay for his 'mistake' that saw them trapped in E-Space in the first place, but Nyssa tricked him into entering another ship and locking him inside while she operated the portal herself. Back in N-Space, The Doctor, Tegan and Turlough told Nyssa's son what had happened to her, Adric angry at their failure to bring his mother back and at Nyssa for choosing to 'abandon' her family again, even as the three tried to assure him that they would have done anything to change that if they could. Back in E-Space, Nyssa- who had managed to survive the portal generator at the cost of returning to her true physical age- spent the next decade of her life teaching the last residents of E-Space how to treat those sick from the entropy that had been afflicting the universe. She eventually retired to a quiet life tending her private garden, missing her old life but quietly confident that her children had made good lives for themselves, her last recorded observation suggesting that The Doctor's actions had given E-Space a new lease on life, as a new star was observed in the sky where The Doctor had once believed that E-Space would only have a few centuries left to it after the damage caused by the last CVE.