Free Doctor Who for Subscribers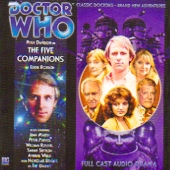 The Five Companions
(Eddie Robson)

Accompanying "Army of Death", the release in December 2011, was the annual 'Subscriber Special', titled "The Five Companions". This special release unites the Fifth Doctor with five companions in a battle against the Sontarans and the Daleks.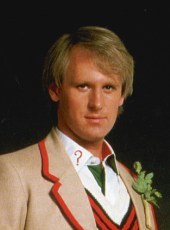 Fifth Doctor

This story, which is written by Eddie Robson and directed by Ken Bentley, stars Peter Davison (as the Fifth Doctor), William Russell (as Ian Chesterton), Peter Purves (as Steven Taylor), Jean Marsh (as Sara Kingdom), Anneke Wills (as Polly Wright), Sarah Sutton (as Nyssa), Nicholas Briggs (as The Daleks) and Dan Starkey (as The Sontarans).



Like the previous year's, subscriber special Big Finish Productions have no plans to subsequently make this story available for sale. "The Five Companions" will therefore only ever be available to subscribers.


| | |
| --- | --- |
| Ian Chesterton | Steven Taylor |
| | | |
| --- | --- | --- |
| Sara Kingdom | Polly Wright | Nyssa |
Notes:
Featuring the Fifth Doctor, Ian Chesterton, Steven Taylor, Sara Kingdom, Polly Wright and Nyssa.
Serial Number: Unknown
Number of Episodes: 1
Cover Length: 60 minutes
Episode Lengths: 1 = 57'39"
Total Story Length: 57'39"
Also features 19 minutes of trailers and special behind-the-scenes interviews with the cast and producers
Cover Illustration: Alex Mallinson
Recorded: Unknown
Recording Location: Moat Studios
Released: December 2011
ISBN: None
---
On the Back Cover: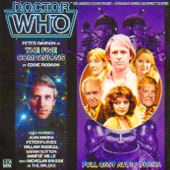 The Five Companions
(Eddie Robson)

Inside a cluster of fused-together derelict spaceships, four of the Doctor's oldest friends - and one of his newest ones - are lost and confused. They don't know how they got there or what they're meant to be doing – but as the place is infested with Daleks, Sontarans and dinosaurs, their first priority is staying alive.



To their collective relief, the Doctor turns up and has a reasonable idea of what's going on. If the six of them work together, they can escape this place and get home. But, unexpectedly, others may be working together to ensure they all die here...
---
Full Cast List:
| | |
| --- | --- |
| The Doctor | Peter Davison |
| Ian Chesterton | William Russell |
| Steven Taylor | Peter Purves |
| Sara Kingdom | Jean Marsh |
| Polly Wright | Anneke Wills |
| Nyssa | Sarah Sutton |
| The Daleks | Nicholas Briggs |
| The Sontarans | Dan Starkey |
| | |
The Production Team:
| | |
| --- | --- |
| Writer | Eddie Robson |
| Director | Ken Bentley |
| Sound/Music | Steve Foxon |
| Theme Music | David Darlington |
| Script Editor | Alan Barnes |
| Producer | David Richardson |
| Executive Producers | Nicholas Briggs and Jason Haigh-Ellery |