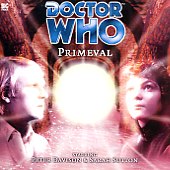 Primeval
(Lance Parkin)

November 2001's audio release stars Peter Davison, as the Fifth Doctor, and Sarah Sutton, as Nyssa, in Lance Parkin's "Primeval". It was recorded on the 24th and 25th August 2001 and was directed by Gary Russell.



Also starring with Peter Davison and Sarah Sutton are: Susan Penhaligon (who appeared in the 1972 Third Doctor story "The Time Monster"), Ian Hallard, Stephen Greif, Rita Davies, Mark Woolgar, Alistar Lock, Romy Tennant and Billy Miller.



This story focusses on Nyssa and deals with the fact that ever since she encountered the Xeraphin in the television story "Time-Flight", she appears to have possessed slight psychic powers.



These were used again, both in the audio adventures "The Land of the Dead" and "Winter for the Adept". Where this hitherto unknown aspect of Nyssa came from, and why post "Arc of Infinity", she showed no evidence of it, is explored in this story.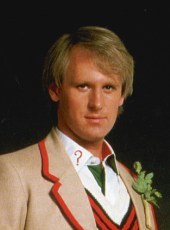 Fifth Doctor

Nyssa has collapsed and is critically ill and with her mental defences almost non-existent The Doctor must seek urgent medical assistance - or else, his companion will die…



In desperation The Doctor can think of only one place where he can take her to for help - Nyssa's home "The Union of Traken". Arriving 3000 years before the period when he met Nyssa, and before Traken was destroyed, The Doctor soon realises that one of the most harmonious places in the Universe is facing a spot of turbulence.



But The Doctor is far more concerned with his companion's health especially when Nyssa has a relapse and it appears that even the Trakens are unable to cure an illness that even they do not recognise. With Nyssa showing evidence of psychic sensitivity and when she hears confusing voices in her mind and in her dreams The Doctor becomes more and more concerned for her well being.



With the Trakens angered by the dangers that Nyssa has faced, while being in The Doctor's care, they realise that she is even beyond their help and that only the Source and time could cure her. They also want The Doctor to leave the Union even though it would mean Nyssa will die.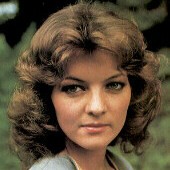 Nyssa

Learning that despite being in the best place, that even Nyssa's own race are unable to help and that she only has twenty four hours to live The Doctor has a choice - let Nyssa die, or make a deal with the evil Kwundaar. Will The Doctor really make a deal with the devil to save Nyssa's life? And if so, what can The Doctor possible offer him? After all, the road to hell is paved with good intentions.



Serpents are lurking in paradise. A revered oracle is withholding information on a danger that stretches across space and time. Why are sophisticated, peace-loving people willing to condemn one of their own to death? What is really happening to Nyssa or do her nightmares stem from closer to home? And why is a living god skulking in his space-ship when he could be out conquering the galaxy. Nyssa's very survival depends on a planet that harbours the most sinister secret…



Could The Doctor be walking into a trap and will Nyssa be able to live to see the next dawn? When The Doctor is tricked into handing over the ultimate power in the galaxy to a dark god all it seems is lost.



Or can The Doctor think of a way to save both his travelling companion and Traken's future before it is to late?
Notes:
Featuring the Fifth Doctor and Nyssa.
Serial Number: 6C/D
Number of Episodes: 4
Cover Length: 110 minutes
Episode Lengths: 1 = 28'08", 2 = 24'39", 3 = 22'24", 4 = 32'00"
This story takes place between "Time-Flight" and "Arc of Infinity".
Cover Illustration: Clayton Hickman
Recorded: 24th and 25th August 2001
Recording Location: The Moat Studios
Released: November 2001
ISBN: 1-903654-51-3
---
On the Back Cover:



Nyssa will die at dawn, and The Doctor doesn't even know why.



To save her life, he must make a desperate journey to the only place in the universe where a cure might exist.



When even that fails, The Doctor has a choice - let Nyssa die, or make a deal with the devil.



After all, the road to hell is paved with good intentions.
---
On the Inside Cover:



This year is the nineteenth anniversary of the nineteenth season, and I'm now older than Peter Davison was when he was cast as The Doctor. I don't know about you, but that makes me feel old. It's difficult to write about Primeval - there's a twist in scene three that we've been trying very hard to keep secret. No doubt, as is the way, by now many of you will know what that twist is. Hopefully, even if someone's squealed, you'll enjoy this story. And the twist has a twist or two, as you'll soon find out.



As the story is "set" between Time-Flight and Arc of Infinity, you'll forgive me if I hope it's not an exact recreation of the era, but hopefully this will be an exciting, pacey adventure for the Fifth Doctor and Nyssa, one that evokes the best of Doctor Who in the early eighties, but one that's firmly "set" in 2001, between Harry Potter and The Lord of the Rings.



I've written for the Fifth Doctor before, in Cold Fusion and A Town Called Eternity (with Mark Clapham), but this is the first time I've written for Peter Davison, and it's very pleasing to do so...
Lance Parkin,
September 2001
---
Full Cast List:
Part One
The Doctor
Peter Davison
Nyssa
Sarah Sutton
Shayla
Susan Penhaligon
Sabian
Ian Hallard
Kwundaar
Stephen Greif
Janneus
Rita Davies
Hyrca
Mark Woolgar
Etrayk
Alistar Lock
Anona
Romy Tennant
Narthex
Billy Miller
Part Two
The Doctor
Peter Davison
Nyssa
Sarah Sutton
Kwundaar
Stephen Greif
Shayla
Susan Penhaligon
Anona
Romy Tennant
Narthex
Billy Miller
Hyrca
Mark Woolgar
Janneus
Rita Davies
Sabian
Ian Hallard
Etrayk
Alistar Lock
Part Three
The Doctor
Peter Davison
Nyssa
Sarah Sutton
Anona
Romy Tennant
Kwundaar
Stephen Greif
Narthex
Billy Miller
Shayla
Susan Penhaligon
Hyrca
Mark Woolgar
Janneus
Rita Davies
Etrayk
Alistar Lock
Sabian
Ian Hallard
Part Four
The Doctor
Peter Davison
Nyssa
Sarah Sutton
Sabian
Ian Hallard
Hyrca
Mark Woolgar
Janneus
Rita Davies
Shayla
Susan Penhaligon
Etrayk
Alistar Lock
Narthex
Billy Miller
Kwundaar
Stephen Greif
Anona
Romy Tennant
The Production Team:
Writer
Lance Parkin
Director
Gary Russell
Sound/Music
Gareth Jenkins
Theme Music
Mark Ayres
Producers
Gary Russell and
Jason Haigh-Ellery
Executive Producer for the BBC
Jaqueline Rayner