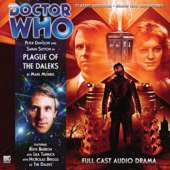 Plague of the Daleks
(Mark Morris)

The final release of 2009, and also the last of the three consecutive releases for the Fifth Doctor and Nyssa, was to be a story, written by Mark Morris, called "The Ancients" and then "Village of the Damned". The release for this month, from Mark Morris, is now called "Plague of the Daleks" and has been described as a full-blooded horror-ish sort of thing, with sinister ravens and zombie cricketers!



"Plague of the Daleks" is directed by Barnaby Edwards and was recorded on the 1st and 2nd July 2009.



The Daleks are back! Except, no-one seems willing to admit to their return...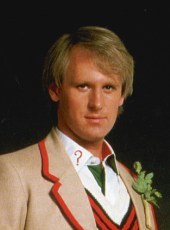 Fifth Doctor

"Plague of the Daleks" is in fact Big Finish Productions' third Doctor Who story released in 2009 to feature The Doctor's deadliest of foes - That's one for each of the monthly Doctors! Considering this is the most stories they have appeared in during any one year, either on television or on audio, some have questioned if that's overdoing it? 'Not in my book' Executive Producer and voice of the Daleks, Nicholas Briggs has stated. 'I think we've neglected the Daleks a bit, and I wanted each of these Doctors to encounter them in this Dalek-lite year for the TV series. They're the archetypal Doctor Who monster. The Daleks are the ultimate and when you want the stakes as high as possible for the Doctor, you need the Daleks. Every other Doctor Who monster is, in some way, a copy of the Daleks. Anything that wants to conquer and kill is really just a Dalek, in story terms. So, if you want to do that in a story it's best to use the Daleks'.



It has been revealed that the Daleks were a late addition to this story. Writer Mark Morris has revealed 'Whilst I was absolutely thrilled and honoured to be entrusted with them, I did feel the weight and responsibility of nearly 50 years of Dalek history weighing heavily upon me at times. Despite what Nick says, they're tough to write for'.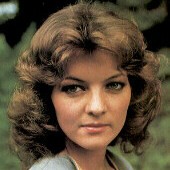 Nyssa

'Rather than doing something wildly different or innovative with the Daleks, what I really wanted to do was to capture that almost awe-inspiring sense of threat that they have', Mark Morris has also revealed. 'I wanted to bring out the fact that they are psychotic and evil and merciless and cannot be reasoned with. In my story, the Daleks we meet are in extremis. They're like rats backed into a corner. And we air know how dangerous cornered rats can be, don't we?'



Having already baffled the Sixth and Seventh Doctors this year; it's the Fifth Doctor and Nyssa's turn to confront the Daleks as their trilogy of adventures in Stockbridge comes to its conclusion. This story is set in the future, where Stockbridge has become a sort of tourist venue. But then things start to go wrong - people become infected with a plague and start turning into zombies... 'It's more of an out-and-out horror story, I guess', Mark Morris has suggested 'There are hints of The Birds and Village of the Damned in there; there are various homages to zombie and werewolf movies'.



After directing the first two stories in this trilogy, for the Fifth Doctor and Nyssa, Director Barnaby Edwards has revealed that this the third story is a big, non-stop, all-out action adventure. 'Running away from zombies, things collapsing, things exploding, weather accelerating; breakdowns of environmental systems. It's great, as a director, to direct three entirely different pieces'.



Guest stars in this story include: Keith Barron (The Chase, and the Doctor Who story "Enlightenment"), as Isaac Barclay, and Liza Tarbuck (Linda Green and the Doctor Who animated story "The Infinite Quest") as Lysette Barclay. Also starring are: Richenda Carey, Barry McCarthy, Richard Cordery, Susan Brown, Nicholas Briggs and David Dobson.



Subscribers whose subscription includes this release also received the single CD story, "An Earthly Child" which stars Paul McGann, as the Eighth Doctor, meeting up again with his grand-daughter, Susan, played by Carole Ann Ford. This CD is exclusive to subscribers and will not be available to purchase separately.


---
Companion Chronicles

This release also includes the tenth part of "The Three Companions" - the 12-part Companion Chronicles mini-series which are a bonus feature on the monthly Doctor Who plays since April 2009. Each of the 10-minute episodes has been written by Marc Platt and has been directed by Lisa Bowerman.


This special story brings together Sir Alistair Gordon Lethbridge-Stewart (aka The Brigadier) (played by Nicholas Courtney) and Polly (played by Anneke Wills), who discover that their past travels with The Doctor share a common link... Meanwhile, Thomas Brewster (played by John Pickard) is watching from a distance, and he is now the owner of a stolen TARDIS...



Also starring in this episode is Russell Floyd.



Episode Ten: "Brewster's Story": As Polly and the Brigadier become acquainted with Thomas Brewster, chaos erupts. UNIT troops are on the streets of London and the Hunter is on the prowl…


---
Big Finish Magazine - Vortex: Issue 10 (December 2009)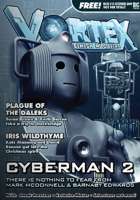 Vortex: Issue 10

Issue10 of 'Vortex - The Big Finish Magazine' was also sent out to subscribers with this release.



In this issue...
1. Editorial - Nicholas Briggs

2. Sneak Previews and Whispers - "Rebecca's World", Doctor Who - The Eighth Doctor Adventures: "Situation Vacant" and Doctor Who - The Companion Chronicles: "Solitaire".

3. In The Studio - Point of Entry

4. Feature - Mark McDonnell - Cyberman 2

5. Feature - Barnaby Edwards - Cyberman 2

6. Q&A - Susan Brown

7. Q&A - Keith Barron

8. Forthcoming Releases - December 2009 - September 2010

9. Feature - Iris You a Merry Christmas

10. Letters

11. Team Twitter

| | |
| --- | --- |
| Published By: | Big Finish Productions Ltd |
| Managing Editor: | Jason Haigh-Ellery |
| Editors: | Nicholas Briggs and David Richardson |
| Assistant Editor: | Paul Spragg |
| Design and Layout: | Alex Mallinson |
| Published: | December 2009 |
| Page Count: | 20 |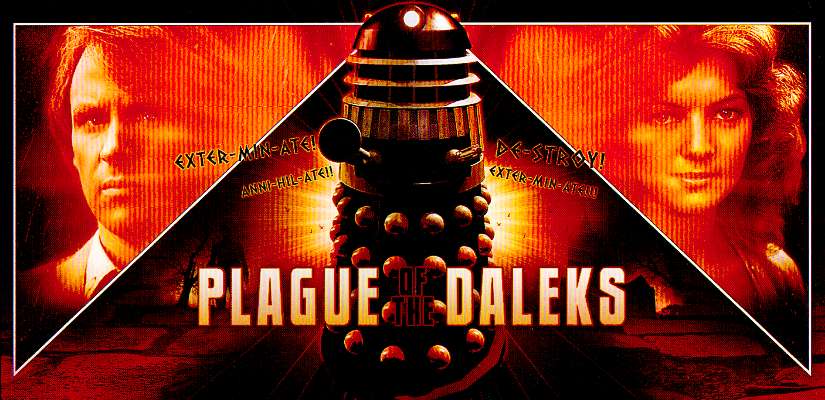 Notes:
Featuring the Fifth Doctor, Nyssa
Serial Number: 6C/P
Number of Episodes: 4
Cover Length: 120 minutes
Main Story Episode Lengths: 1 = 25'40", 2 = 27'01", 3 = 23'23", 4 = 31'41"
Main Story Total Length: 107'45"
Extra Story Episode Length: 10 = 10'06"
Also features 23 minutes of trailers and special behind-the-scenes interviews with the cast and producers.
This story takes place between the television adventures "Time-Flight" and "Arc of Infinity" and follows on from "The Eternal Summer".
Cover Illustration: Simon Holub
Recorded: 1st and 2nd July 2009
Recording Location: Moat Studios
Released: December 2009
ISBN: 978-1-84435-432-0
---
On the Back Cover:

Stockbridge used to be such a lovely place. The loveliest village in all England, according to the guide books. But hardly anyone visits Stockbridge now: a few tourists, a couple of Trust guides, the odd beady-eyed crow.



But something is coming to Stockbridge. Something which turns village cricketers into ravening zombies – a plague such as the Earth has never seen, falling through history from a time when humanity's greatest enemy was a race known as the Daleks.



The Doctor and Nyssa visit Stockbridge for the final time, to confront the terrible secret buried at its heart. The storm clouds are gathering…

---
On the Inside Cover:

Writer's Notes: Mark Morris


College. Autumn 1981. I was eighteen and suddenly cast adrift, separated from family and friends, hurled into a new and – yes – alien environment.



For those first few weeks, whilst I blundered about, forging new and in some cases life-long friendships, I turned to the things in which I found comfort. Books. Music. DWM.



'Peter Davidson is the Doctor!' proclaimed the cover of issue 81. He wasn't but inside the magazine the newly-minted Fifth Doctor, in the shape of Peter Davison, was embarking on his greatest comic strip adventure ever. For almost the entirety of that first year of college, The Tides of Time kept me enthralled. In a sense my independent life began in Stockbridge. I adored it then, and I adore it now – its rustic charm, its bucolic tranquillity, its propensity for attracting hostile aliens intent on world domination.



If someone had told me 28 years ago that I would one day write a Doctor Who story for Peter Davison set in Stockbridge, I would never have believed it.



Yet here we are. And I haven't even mentioned the Daleks…


Director's Notes: Barnaby Edwards



I feel I ought to declare a personal interest in this matter: I love Daleks.



They're just so relentless and single-minded. I was thrilled, therefore, when I heard that Skaro's finest were turning up in the finale to the Stockbridge trilogy. And not just Daleks, but zombies too!



Plague of the Daleks has a wonderfully apocalyptic feel to it, as befits a story which sees us bidding farewell to our beloved Stockbridge.



The stakes are high in this valedictory tale and Mark Morris's action-packed script positively drips with portent, foreboding and doom.



I had huge fun with the casting on this one, too, selecting the classiest of actors to pit against the ravening hordes of the undead. So join us on one final trip to Stockbridge: the storm clouds are gathering and it looks like we're in for quite a show...

---
Who's Who?

The Fifth Doctor

First television appearance: "Castrovalva"
First chronological Big Finish audio appearance: "The Land of the Dead"



The Fifth Doctor's seriousness, not to mention his caustic wit and occasional ruthlessness, were belied by his youthful, fresh-faced good looks. He didn't choose most of his companions, and frequently seemed to be trying to make the best of their presence - but was nonetheless protective of his charges. On several occasions he demonstrated his willingness to sacrifice himself for others.


Nyssa

First television appearance: "The Keeper of Traken"
First chronological Big Finish audio appearance: "The Land of the Dead".



Nyssa first met the Fourth Doctor when he battled the Master on her home planet of Traken. Later, the Watcher rescued her before Traken was destroyed by an entropy field, and took her to rejoin the Doctor. Scientist Nyssa was intelligent and logical, but also extremely kind-hearted. She was very empathic - perhaps due to possessing a degree of psychic ability.
---
Full Cast List:
Plague of the Daleks
The Doctor
Peter Davison
Nyssa
Sarah Sutton
Isaac Barclay
Keith Barron
Lysette Barclay
Liza Tarbuck
Alexis Linfoot
Richenda Carey
Vincent Linfoot
Barry McCarthy
Professor Rinxo Jabery
Richard Cordery
Mrs Withers
Susan Brown
Daleks
Nicholas Briggs
Dobson
David Dobson
Mrs Sowerby/Computer/Conditioned Human
Susan Brown
Cricketer/Conditioned Human
David Dobson
Companion Chronicles - Episode Ten: "Brewster's Story"
Polly Wright
Anneke Wills
Sir Alistair Lethbridge-Stewart
Nicholas Courtney
Thomas Brewster
John Pickard
Gerry Lenz
Russell Floyd
The Production Team:
Plague of the Daleks
Writer
Mark Morris
Director
Barnaby Edwards
Sound/Music
Steve Foxon
Companion Chronicles - Episode Ten: "Brewster's Story"
Writer
Marc Platt
Director
Lisa Bowerman
Sound/Music
Richard Fox and Lauren Yason
Both Stories:
Theme Music
David Darlington
Script Editor
Alan Barnes
Producer
David Richardson
Executive Producers
Nicholas Briggs and Jason Haigh-Ellery