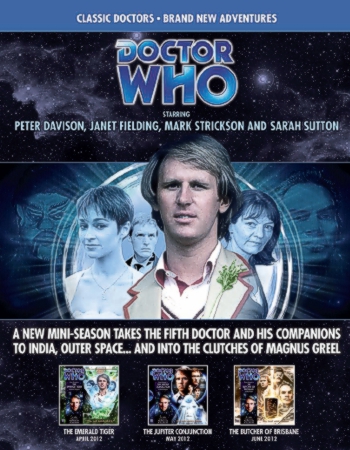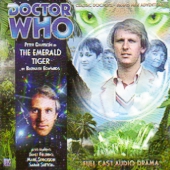 The Emerald Tiger
(Barnaby Edwards)

"The Emerald Tiger", the release for April 2012, has been written and directed by Barnaby Edwards.



It sees Peter Davison, in the first of three releases for 2012, as the Fifth Doctor once again reunited, in the Big Finish Productions Doctor Who audio range, with his three companions: Nyssa, played by Sarah Sutton; Tegan Jovanka, played by Janet Fielding, and Turlough, played by Mark Strickson. Nyssa is once again the older version of this character that was introduced in the 2010 story "Cobwebs".



Writer and director Barnaby Edwards has revealed that he had been fiddling around with this story for two or three years after he and Script Editor, Alan Barnes, had discussed doing something in Rudyard Kipling's India. 'I was looking around for the right legend to choose, and it all came together in this story' with a setting that is a perfect fit for Peter Davison's Doctor: 'It's the style. The costume and everything. It is sort of 1910, 1920s, so he would look like he fitted in there. And of all The Doctors, he's got a slight dislike of the upper classes if they are wastrels and exploiters'.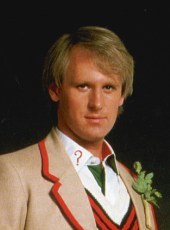 Fifth Doctor

'One of my favourite books is EM Forster's A Passage to India, and one of my favourite writers is RK Narayan. There's a whole area of literature that I like and tried to bring into this story. I've also stuck adventure stories in there. The thing I had to refresh my memory on was the famous lost city of Lanka. I thought, That sounds like a good Doctor Who story...'



'I also wanted to write a story that was like Indiana Jones in that it had lots of action sequences, because I'd enjoyed writing those for my Sixth Doctor story "The Wreck of the Titan", but they are incredibly difficult. You have to write action sequences in a way that is comprehensible to people listening to it, and you've also got to get information across and have funny lines whilst a car is crashing or a train is going off the rails!'



But the hardest part of the writing process Barnaby Edwards has revealed was accommodating the lead characters. 'I have every sympathy for people who had to write for three companions on television. You get that lovely family feel, but none of them really got that much to do on TV, and on audio you want to give them something to do, so they've all got to have subplots. Simply working that out was incredibly time-consuming - the actual plotting of "The Emerald Tiger" took me two months, before I'd written any dialogue!'



One character was a particular joy for him. 'Every now and then you have these actors who you've grown up watching and you would absolutely love to work with, and very occasionally you manage to get them. Cherie Lunghi was a case in point. She's never disappointed me with a performance. When I was writing the character of Lady Forster, I kept hearing her lovely, husky, caramel voice in my head, and I thought it would be lovely to get her: "We'll offer it to Cherie Lunghi first, and then we'll go down the list and get someone who's actually willing to do it!" But despite the fact that she was on holiday and we had to send the script out to her, and she had to drive miles to be able to phone her agent back, she was very sweet about the script and agreed to do it! And she was magnificent to work with'.



Also starring are: Sam Dastor, Neil Stacy, Vincent Ebrahim, Vineeta Rishi, Gwilym Lee, Trevor Cooper and Benedict Briggs.



This story and was recorded on the 8th and 9th November 2011.


---
Big Finish Magazine - Vortex: Issue 38 (April 2012)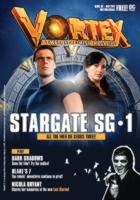 Vortex: Issue 38

Issue 38 of 'Vortex - The Big Finish Magazine' was also sent out to subscribers with this release.



In this issue...
1. Editorial - Nick Briggs

2. Sneak Previews and Whispers

3. Interview - Nick Briggs – Daleks, Disaster and Dark Eyes

4. Interview - Sherlock Holmes – That Sinking Feeling

5. Interview - Counter Measures - First Encounter

6. Article - Dark Shadows – Playing Dress Up

7. Forthcoming Releases - April 2012 – January 2013

8. Vortex Mail

9. Interview - Janet Fielding – Homeward Bound





| | |
| --- | --- |
| Published By: | Big Finish Productions Ltd |
| Managing Editor: | Jason Haigh-Ellery |
| Editors: | Nicholas Briggs and David Richardson |
| Assistant Editor: | Paul Spragg |
| Design: | Mark Plastow |
| Published: | April 2012 |
| Page Count: | 24 |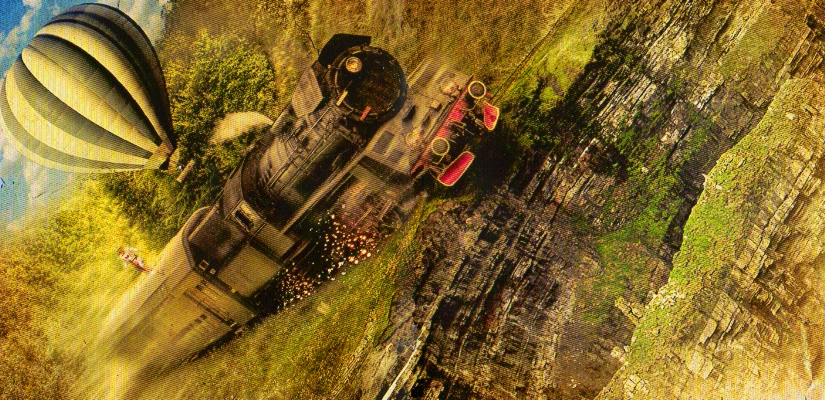 Notes:
Featuring the Fifth Doctor, Nyssa, Tegan Jovanka and Turlough.
Serial Number: 6H/G
Number of Episodes: 4
Cover Length: 120 minutes
Episode Lengths: 1 = 26'05", 2 = 32'08", 3 = 29'16", 4 = 30'01"
Total Length: 117'30"
Also features 26 minutes of trailers, music and special behind-the-scenes interviews with the cast and producers
This story takes place between the television stories "Enlightenment" and "The King's Demons".
Cover Illustration: Amazing15
Recorded: 8th and 9th November 2011
Recording Location: Moat Studios
Released: April 2012
ISBN: 978-1-84435-627-0
---
On the Back Cover:
Tiger, tiger, burning bright
In the forests of the night



Calcutta, 1926. The Doctor and his companions join an expedition to locate the fabled emerald tiger – a legendary marvel shrouded in myth and mystery. They must journey to an unexplored lost world filled with wonder and wickedness.



But at the centre of this terra incognita, something is stirring. Something with emerald eyes, diamond-sharp claws and a heart of darkness.

---
On the Inside Cover:

Writer's Notes


The Emerald Tiger is an unashamed distillation of everything I enjoyed as a boy: Conan Doyle's The Lost World, those Johnny Weissmuller Tarzan films, the tall tales of Messrs Verne and Wells, Kipling's The Jungle Book, Spielberg's glorious Raiders of the Lost Ark, Rider Haggard's Allan Quatermain stories and, of course, Doctor Who.



To that heady Boy's Own adventure mix I've tried to add the more mature delights of EM Forster and RK Narayan, as well as lashings of Indian folklore. For those who are interested in such matters, the story of the lost fortress of Lanka is told infinitely better in the great Hindu epics, the Ramayana and the Mahahharota.



In the extremely unlikely event that I'm ever asked to write a big-budget Doctor Who movie, then this is it. So please sit back; suspend your disbelief and enjoy the ride!

Barnaby Edwards
January 2012


Director's Notes



It is a great privilege to be able to direct one's own work - and a heavy responsibility. The buck, as President Truman would say, stops here.



I've no idea what the process is like for other writers, but when I'm at work on a script I often 'hear' the characters speaking. That's especially true of the TARDIS regulars - in this case the Doctor, Nyssa, Tegan and Turlough - but it can also apply to other roles. Imagining a specific actor saying your lines is an excellent way of making sure they ring true and have their own distinctive voice.



Cherie Lunghi's caramel tones and Neil Stacy's gruff ones were already swimming around inside my skull as I wrote Lady Adela and Major Haggard's dialogue, so it was immensely rewarding to get them on board. Both are heroes of mine. Sam, Vineeta and Vincent are actors I've always wanted to work with, and it was a pleasure finally to be able to do so. And as for Trevor and Gwilym, I could happily work with them until the mutant crystalline cows come home!

Barnaby Edwards
January 2012

---
Full Cast List:
| | |
| --- | --- |
| The Doctor | Peter Davison |
| Tegan Jovanka | Janet Fielding |
| Vislor Turlough | Mark Strickson |
| Nyssa | Sarah Sutton |
| Lady Adela Forster | Cherie Lunghi |
| Professor Naryan | Sam Dastor |
| Major Cyril Haggard | Neil Stacy |
| Shardul Khan | Vincent Ebrahim |
| Dawon | Vineeta Rishi |
| Djahn | Gwilym Lee |
| Colonel Burroughs | Trevor Cooper |
| The Forster Boy | Benedict Briggs |
| Lord Edgar Forster | Gwilym Lee |
| Kimball | Trevor Cooper |
| | |
The Production Team:
| | |
| --- | --- |
| Writer | Barnaby Edwards |
| Director | Barnaby Edwards |
| Sound/Music | Howard Carter |
| Theme Music | David Darlington |
| Script Editor | Alan Barnes |
| Producer | David Richardson |
| Executive Producers | Nicholas Briggs and Jason Haigh-Ellery |