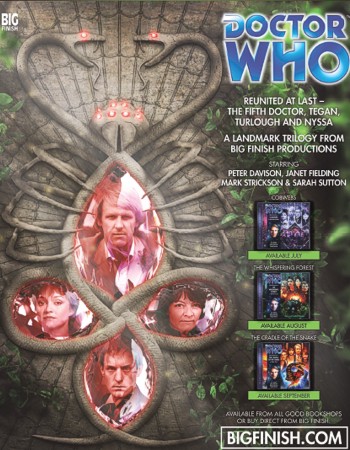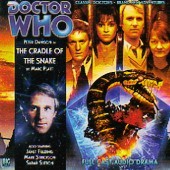 The Cradle of the Snake
(Marc Platt)

This story is the first, of two releases for September 2010, and is the third, and final, of three stories starring Peter Davison as the Fifth Doctor, Sarah Sutton as Nyssa, Janet Fielding as Tegan Jovanka and Mark Strickson as Turlough.



"The Cradle of the Snake" by Marc Platt, sees the return of the Mara, the snake-like demon from the 1982 story "Kinda" and the 1983 story "Snakedance" makes its audio debut.



This story, that has been directed by Barnaby Edwards and was recorded on the 6th and 8th January 2010, sees the TARDIS crew returning to Manussa, a planet that they last visited in "Snakedance".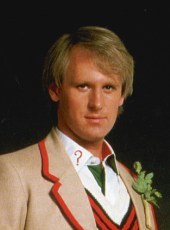 Fifth Doctor

'When we knew we could get these characters back together, we realised we wanted to bring back the Mara because it was an iconic monster from the Davison era', Nicholas Briggs has revealed. 'Original writer Christopher Bailey gave us his blessing, and Marc Plat seemed the obvious choice to write it - because Marc does 'weird' so wonderfully!'.



'Marc Platt is the most perfect person to write a Mara story', Director Barnaby Edwards has stated, 'because he's absolutely got that idea of two worlds: the world inside Tegan's head, and the real world. It's a good little story, and a really excellent finale. The Mara's plans are larger than they've been before…'



And this story is, understandably, a big one for serial Mara victim Tegan, as played by Janet Fielding. Slipping back into character has been an easy process for Peter Davison and Janet Fielding. 'It's a little strange - it doesn't seem like we haven't done it for ages', Peter Davison has revealed.



Another impressive roster of guest characters has been assembled to support the returning companions and includes Dan Stevens (Turn of the Screw, The Line of Beauty, Dracula), Vernon Dobtcheff (a scientist in the 1969 Second Doctor story "The War Games") and Hugh Fraser (Poirot and the Doctor Who audio story "Circular Time"). Also starring are: Toby Sawyer, Madeleine Potter and, as the Tuk-Tuk driver, Director Barnaby Edwards.



As to this reunion mini-season there has certainly been a variation between each story. As Barnaby Edwards has commented 'We've gone from an isolated laboratory in the middle of nowhere to a strange planet of primitives, and now to a big modern metropolis, where someone is trying to do something with a crystal, and it has disastrous consequences! It's been an incredible season, and this is an incredible finale'.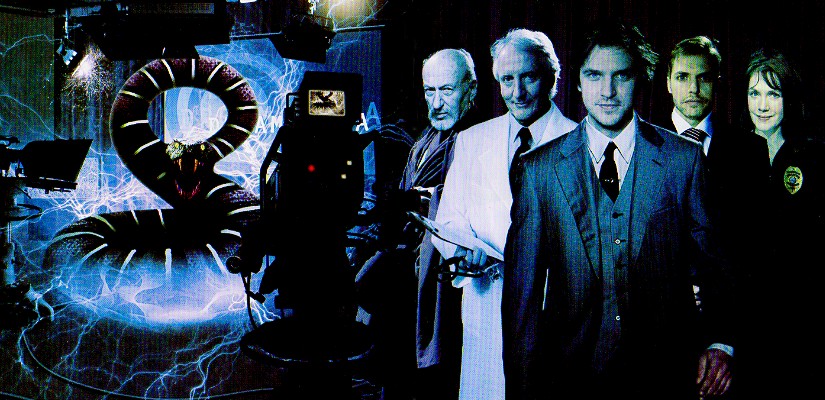 Notes:
Featuring the Fifth Doctor, Nyssa, Tegan Jovanka and Turlough.
Serial Number: 6H/C
Number of Episodes: 4
Cover Length: 120 minutes
Episode Lengths: 1 = 26'06", 2 = 28'59", 3 = 26'57", 4 = 30'24"
Total Length: 112'26"
Also features 24 minutes of trailers, music and special behind-the-scenes interviews with the cast and producers.
This story takes place after "The Whispering Forest".
Cover Illustration: Iain Robertson
Recorded: 6th and 8th January 2010
Recording Location: Moat Studios
Released: September 2010
ISBN: 978-1-84435-474-0
---
On the Back Cover:

"The Mara is in all of us, deep in our minds. In our darkest thoughts, that's where it started. Some people call it a demon, but that's too simple. It's about temptation".



Tegan's nightmares have returned. Seeking to banish the snake-like Mara from his companion's psyche, the Doctor sets course for Manussa, the creature's point of origin. But the TARDIS arrives instead in the heyday of the Manussan Empire, where infotainment impresario Rick ausGarten is preparing to turn dreams into reality.



The sun is setting on the Manussan Empire… and it's all the Doctor's fault.

---
On the Inside Cover:

Writer's Notes: Marc Platt


Sometimes something amazing comes along. I was thrilled and more than a little scared when Alan Barnes asked me to write a third Mara story. Of all the Fifth Doctor's adventures, it's Kinda and Snakedance that I love most. They are so intelligent, so imaginative, and so much fun in a highly subversive way. They are the most multi-layered and rewarding of stories.



The Mara isn't a conventional Who villain. Yes, I know about the giant wiggly snake on TV (of which I'm rather fond), but this is audio. This time the snake's in your head. And what the Mara really is is an influence. It brings out and uses the worst traits in everyone it touches. We've already seen what it does to Tegan, and there's plenty of room for other individuals to get the same treatment.



Both the TV stories climax with the manifestation of the Mara into reality. And then it gets defeated. This time I wanted to know what would happen if it won.


Director's Notes: Barnaby Edwards



With Tegan back in the TARDIS, a grand finale featuring the Mara was always on the cards. Kinda and Snakedance are two of the most iconic and idiosyncratic stories of the Fifth Doctor's tenure, so extending the franchise to a trilogy was no mean task. Stepping up to the mark was one of Big Finish's most iconic and idiosyncratic writers: Marc Platt.



I've directed a number of Marc's scripts before and always found them hugely challenging but all the more rewarding for being so. This time around was no exception. Marc scatters imaginative gems and it's my job to set them in such a way that they form a glittering narrative diadem. And if that's not the most preposterous conceit you've encountered today, I'll eat my metaphorical hat.



I suppose all I'm saying is that Marc and the Mara make a perfect couple - and it was my privilege to cement the union, abetted by one of my favourite casts of all time. Vernon's anecdote about the 'famous dog' will live with me forever!

---
Full Cast List:
| | |
| --- | --- |
| The Doctor | Peter Davison |
| Tegan Jovanka | Janet Fielding |
| Vislor Turlough | Mark Strickson |
| Nyssa | Sarah Sutton |
| Rick ausGarten | Dan Stevens |
| Baalaka | Toby Sawyer |
| Ypanna Rayluss | Madeleine Potter |
| Dr Honri Kerrem | Hugh Fraser |
| Dadda Desaka | Vernon Dobtcheff |
| Tuk-Tuk Driver | Barnaby Edwards |
| Showman | Hugh Fraser |
| Policeman | Vernon Dobtcheff |
| | |
The Production Team:
| | |
| --- | --- |
| Writer | Marc Platt |
| Director | Barnaby Edwards |
| Sound/Music | Andy Hardwick |
| Theme Music | David Darlington |
| Script Editor | Alan Barnes |
| Producer | David Richardson |
| Executive Producers | Nicholas Briggs and Jason Haigh-Ellery |