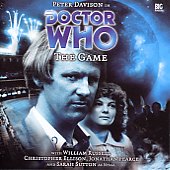 The Game
(Darin Henry)

Continuing the initial run of regular Doctor Who releases for 2005 being written by writers previously unconnected to Big Finish February sees Seinfeld writer Darin Henry's "The Game". Darin Henry also counts Muppets Tonight, Grosse Point and Futurama amongst his writing credits. "The Game" has been directed by Gary Russell and was recorded between the 27th and 29th October 2004.



Formerly called "Game Time" this Fifth Doctor story, starring Peter Davison, was due to be the first release for 2005. However, it has swapped places with "The Juggernauts" and is now entitled "The Game". Originally Big Finish Productions were planning that this release, like the month before last release "The Next Life", to be a triple CD adventure. Even though it is still a six-part story it will now be released on a normal double CD.



Darin Henry 's script is the first original play to use the extra episodes within the standard two disc format. In his author's notes he talks about how in the past the inherent danger of the traditional six part Doctor Who adventure was "repetition, padding and tedium" - The solution used in this story is rather novel, for "The Game" is a six part story that runs to the length of what has become the standard Big Finish Productions Doctor Who Audio of just under two hours.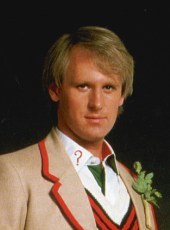 Fifth Doctor

"The Game" also sees the welcome return of Nyssa, played by Sarah Sutton, who we have not heard since May 2003's "Creatures of Beauty". This story also features a special guest appearance by William Russell who played companion Ian Chesterton with William Hartnell, the First Doctor, back in the 1960's. However, William Russell is not reprising his role of Ian Chesterton but is playing the part of Lord Darzil Carlisle, whose reputation as a brilliant peace negotiator may not be wholly accurate...



As stated by William Russell "Carlisle is rather a complicated creature because at first he appears indifferent to Cray's peace process, almost embarrassed. Yet he has apparently, according to The Doctor, stopped many wars. That connection between them is rather ambiguous. It's quite a complicated story but a very exciting one."



Other guests include: Christopher Ellison and Gregory Donaldon, who both starred in the ITV police drama series "The Bill", and Jonathan Pearce who is a football commentator for the BBC. Also starring are: Steve Berry, Ursula Burton, Robert Curbishley, Ian Kubiak, Andrew Lothian and Dickon Tolson.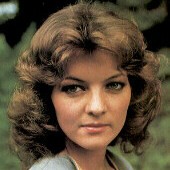 Nyssa

The Doctor and Nyssa experience the full violence of a spectator sport where the only rule is kill or be killed. The Game in question is "naxy" where each match consists of the two sides, the Gora and Lineen, battling for the most fatal eliminations in a competition that has lasted for years. While the population of Cray view it as brutal entertainment, their recently-twinned world of Earth sees it from a different perspective. They believe the game is a war and have dispatched their greatest peacekeeper to end the slaughter. That man, Lord Carlisle, is someone The Doctor has longed to meet and the planet Cray is his last chance to do so. Therefore he decides to take Nyssa to Cray for a holiday...



However, when The Doctor and Nyssa arrive, the Gora and the Lineen are set to face off in the grudge match to end all grudge matches. The players are limbering up, the commentators are preparing, the fans are daubing themselves in their team's colours. The arena is set, and the kick-off is approaching.



Cray's entire future depends on the match's outcome, but the time travellers soon realise that it is anything but just a game and that naxy is a sport that anyone can play - whether they want to or not and The Doctor finds himself doing just that.



While The Doctor is trying to save his life and to stop the bloodshed that is taking place around him he inadvertently becomes the naxy's new hero after his plan to stop the slaughter unwittingly leads to the Gora's greatest victory for sometime. The Doctor unwittingly finds himself a celebrity and also the defeated Lineen's number one enemy.



Nyssa meanwhile finds herself in the company of Lord Carlisle and is horrified to witness the predicament that The Doctor has found himself in and is unable to persuade the Earth delegation of the brutality and to call a halt to the match. Despite wanting to gain access to the arena herself she is finally relieved that The Doctor survives his first match virtually unscathed albeit disgusted at what goes on in Cray.



During her time with Lord Carlisle she comes across some papers which contain the suggestion that, despite Lord Carlisle's reputation as one of the greatest forces for peace throughout the galaxy and a noble negotiator for peace, his current peace talks that he is involved in might not be all they seem. As Nyssa is soon to discover that the reality is that Carlisle has infact relied on the assistance of The Doctor throughout his career to achieve his goals. And so when faced with a situation where The Doctor is unavailable Lord Carlisle finds himself totally out of his depth especially when the peace talks start.


Could the influence of an outside agent also be involved in Cray's affairs and what is the real significance of an alien coin that doesn't belong on Cray that The Doctor stumbles across? What is happening to Ambassador Faye Davis and why is Lord Carlisle not the same person that The Doctor thinks he is? How can a team sport instil such a large tribal mentality bordering on fanaticism in its supporters and how can a civilised sport become such a popular killing game where killing others is the only option for survival?



But is there something The Doctor should be more worried about then his own survival? Like that of his companion whose developing friendship with Lord Carlisle could lead her into mortal danger especially when Nyssa revisits Lord Carlisle and in doing so is attacked by mysterious creature who has a reputation for brutal murder. Luckily for her Hollis Az comes to her rescue - but Nyssa is soon to find out that Hollis has challenged The Doctor to a naxy one-on-one duel and so it is up to her to help Lord Carlisle and so rescue The Doctor from certain death.



Nyssa also becomes a captive and forced to accept the outcome of her naivety, when she deduces that the real traitor is someone who is also involved with the current peace talks and who both her and The Doctor have trusted.



As aliens invade the naxy pitch, and start to terrorise Cray's population, it soon becomes clear that there is a much greater threat to The Doctor's very existence than the sport of naxy. All starts to become clear when and he finds himself held captive, along with Nyssa, and in the hands of the universally renown villain and crime boss Morian. But what does Morian want with The Doctor and his TARDIS?



Will The Doctor be able to prevent even more bloodshed when Cray's population turn against Morian and his alien lapdogs - especially when The Game is everything and The Game gets out of control...


Notes:
Featuring the Fifth Doctor and Nyssa.
Serial Number: 6C/G
Number of Episodes: 6
Cover Length: 115 minutes
Episode Lengths: 1 = 18'37", 2 = 18'22", 3 = 19'18", 4 = 21'45", 5 = 20'17", 6 = 19'51"
Total Story Length: 118'10"
This story takes place between "Time-Flight" and "Arc of Infinity" and after "Creatures of Beauty".
Early Title: "Game Time".
Cover Illustration: Lee Binding
Recorded: 27th and 29th October 2004.
Recording Location: The Moat Studios
Released: February 2005
ISBN: 1-84435-100-9
---
On the Back Cover:



On the planet Cray, it's game time.

The Gora and the Lineen are set to face off in the grudge match to end all grudge matches. The players are limbering up, the commentators are preparing, the fans are daubing themselves in their team's colours.



The arena is set, and the kick-off is approaching.



When The Doctor and Nyssa arrive, however, they find that naxy is a sport that anyone can play - whether they want to or not. Cray's entire future depends on the match's outcome, but the time travellers soon realise that it is anything but just a game…
---
On the Inside Cover:



THE DALEKS? PUSHOVERS. THE CYBERMEN? Wimps. To me, the scariest Doctor Who monster of all was The Six-Part Adventure. Throughout the 1960s and 1970s, this bloated beast blazed a path of destruction, leaving repetition, padding and tedium in its wake. It could obliterate production budgets and devour plot twists as quickly as they could be devised. To my great regret, the Fifth Doctor was never given a chance to tackle The Six-Part Adventure... until now.



When Gary Russell and I first discussed my idea for The Game, I said... well, actually, I can't remember what I said but it worked and here I am, writing this. But I do recall that I was itching to write my first Doctor Who and six episodes felt like ample scratching time. It was only as I finished the first draft of Part Four that I realised why so many have tried to tame The Six-Part Adventure: Doctor Who is extremely fun to write!



I certainly hope you enjoy listening to The Game and find it worthy of all of its six parts. Me, I'm off to prep my proposal for the Fifth Doctor's very first Twelve-Part Adventure!



Eternal thanks to my wife, Ursula, whose talent and generosity know no limits. Additional thanks to my family in Pennsylvania who knew of my love for Doctor Who and respected my desire to keep its secret. Thanks also to my writer friends in LA and London, who continually teach me better ways to tell stories. Finally, thanks to the Fitzroy regulars, especially Paul, Ian, Rob and Simon.


Darin Henry,
October 2004

Darin Henry has had a writing career most of us can only dream of… and we hate him for it. Lots. He's written for Seinfeld, Ellen, Grasse Point, The Muppets Tonight and Futurama... but we're not jealous - oh, no! Recently he's been in the UK working on BBC One's My Family and in Los Angeles working with Jenny McCarthy. Actually, we're just grateful he found the time to do Doctor Who...
---
Production Notes:

When writer Darin Henry and producer Gary Russell sat down to discuss the story that ultimately became The Game, Darin's initial idea was to feature the Sixth Doctor. He felt that a romance between the character of Darzil Carlisle and The Doctor's companion, Evelyn Smythe, would be a new direction for the series.

However, unbeknownst to Darin until that meeting Arrangements for War, featuring a similar concept, had recently been recorded. Darin and Gary then threw around other possible line-ups for the story and settled upon the Fifth Doctor (always a sporty kind of chap) and Nyssa, who could see in Carlisle a kind of surrogate father figure to whom she could relate.



Dam was very keen that a genuine football commentator play the part of Diblick - and they don't come any better than Match of the Day's Jonathan Pearoe. Gary, meanwhile, was delighted to secure William Russell - no relation! - for the role of Carlisle, as well as a couple of stars from the heyday of ITV's The Bill in the shapes of Christopher Ellison and Greg Donaldson to play some of the less savoury characters found on Cray...

---
Who's Who?

The Fifth Doctor

First television appearance: "Castrovalva"
First chronological Big Finish audio appearance: "The Land of the Dead"



He has been exploring the universe for hundreds of years. He fights injustice. He defeats evil. He helps people. In his fifth incarnation, The Doctor has found himself not only in a less explosive state - more restrained in temper, calmer in attitude - but also visually younger in appearance than he used to be. Some underestimate him due to his comparatively youthful nature. The enemies who do, do so at their own risk...


Nyssa

First television appearance: "The Keeper of Traken"
First chronological Big Finish audio appearance: "The Land of the Dead".



After the death of her father, Nyssa, a young, intelligent woman from the planet Traken, began travelling with The Doctor. She is logical and pragmatic - a great believer in science and reason - but is also compassionate and caring. At first, she and The Doctor shared the TARDIS with others, but lately, it's just been the two of them. They have recently visited Earth at various points in its history - Alaska in the 1990's, Switzerland in the 1960's, America in the twenty-second century - as well as both Traken and Trios in their respective infancies. Their last trip was to the planet Veln, where Nyssa was arrested, tortured and interrogated...
---
Full Cast List:
| | |
| --- | --- |
| The Doctor | Peter Davison |
| Nyssa | Sarah Sutton |
| Robot Butler | Steve Berry |
| Ambassador Faye Davis | Ursula Burton |
| Ockle Dirr | Robert Curbishley |
| Coach Bela Destry | Greg Donaldon |
| Morian | Christopher Ellison |
| Mr Jelluhjee | Ian Kubiak |
| Hollis Az | Andrew Lothian |
| Garny Diblick | Jonathan Pearce |
| Lord Carlisle | William Russell |
| Coach Sharz Sevix | Dickon Tolson |
The Production Team:
Writer
Darin Henry
Director
Gary Russell
Sound/Music
Andy Hardwick
Theme Music
David Darlington
Producers
Gary Russell and
Jason Haigh-Ellery