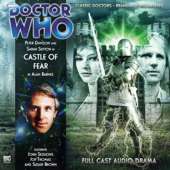 Castle of Fear
(Alan Barnes)

The release for October 2009, and also the first of the three consecutive releases for the Fifth Doctor and Nyssa, is called "Castle of Fear" and is written by Alan Barnes. It is directed by Barnaby Edwards and was recorded on the 15th and 16th June 2009.



In this story the TARDIS returns to Stockbridge - the sleepy English village originally created for the Doctor Who Magazine comic strip, and most recently seen in issues 403-405 in "The Stockbridge Child". This new trilogy of audio adventures from Big Finish stars Peter Davison as the Fifth Doctor, accompanied by Sarah Sutton as Nyssa. Script editor Alan Barnes has revealed 'I loved the old 1980s DWM strips set in Stockbridge - "The Tides of Time", "Stars Fell On Stockbridge", "The Stockbridge Horror". I loved the idea that the Fifth Doctor would make his home from home in a pretty English village, and that weird stuff would keep on happening there. The audios have visited the place before, briefly, in "Circular Time" and again in "The Company of Friends".'



The three stories in the 'Stockbridge Trilogy' are set in the past, present and future of the village. And, according to Big Finish Productions, they are all very different. This month's release "Castle of Fear", set in the Middle Ages, has been described as being a galumphing historical adventure with, hopefully, a very surprising twist.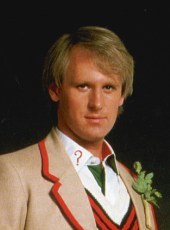 Fifth Doctor

'We knew we were doing one of these mini-seasons for Peter Davison and Sarah Sutton', explains the director of all three stories, Barnaby Edwards. 'We were looking for something that would be unusual, just as we did with the Key 2 Time season. We were looking for another hook like that - a world that's existed but we haven't visited before. And the Stockbridge stories in DWM have got a great fan following. There are locations and characters that will be familiar to the comic strip's readers. The names of the pubs and guest houses, for example, are all taken straight from DWM, and there will be one or two characters - particularly later in the trilogy - which, again, are borrowed from the strips. But you don't need to know about Stockbridge in order to appreciate these stories. We introduce the characters fully, and although there are lots of small references for people who know the comic strip, it won't matter if you're not familiar'.



As to the first story in this trilogy, "Castle of Fear", Barnaby Edwards has revealed: 'There's a mysterious alien presence in Stockbridge, in the form of the Rutans. It's very exciting - sort of Monty Python and the Holy Grail but with alien visitation! And no-one is really what they seem...'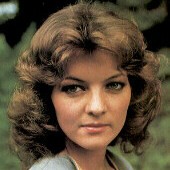 Nyssa

Guest stars include: Joe Thomas (from the award-winning E4 comedy The Inbetweeners) as Hubert, Earl of Mummerset - a sort of upper class English twit, who comes home to reclaim his castle from demons who are supposedly occupying it - and actor and impressionist John Sessions (Doctor Who: "Death Comes to Time") playing a French knight called Roland of Brittany. Also starring are: Richard Cotton, Teddy Kempner and Trevor Cooper.



This story also introduces a voice which might be familiar to some listeners, and that appears in the entire trilogy – Barnaby Edwards has revealed: 'Because I wanted to have a sort of through-line. We've got one actress - Susan Brown, who played Bridget Spears in Torchwood: Children of Earth earlier this year - in all three stories, playing her own ancestor, and then her present day and future selves. I wanted to have that continuity, in addition to The Doctor and Nyssa'.



As the sole director of the Stockbridge trilogy, Barnaby Edwards had the opportunity to work on a larger canvas than normal. 'It is nice when you get to have a run like this. Getting to shape the whole season is great. As a director, I'm thinking about elements I want to carry across, and I've got the space to do lots of different things rather than cramming it into one story'.


---
Companion Chronicles

This release also includes the eighth part of "The Three Companions" - the 12-part Companion Chronicles mini-series which are a bonus feature on the monthly Doctor Who plays since April 2009. Each of the 10-minute episodes has been written by Marc Platt and has been directed by Lisa Bowerman.


This special story brings together Sir Alistair Gordon Lethbridge-Stewart (aka The Brigadier) (played by Nicholas Courtney) and Polly (played by Anneke Wills), who discover that their past travels with The Doctor share a common link... Meanwhile, Thomas Brewster (played by John Pickard) is watching from a distance, and he is now the owner of a stolen TARDIS...



Also starring in this episode is Russell Floyd.



Episode Eight: "The Battle at World's End Junction": Cornered by the coffin loaders, the Doctor and the Brigadier make their last stand at Worlds End Junction. Meanwhile, the mysterious Thomas Brewster finally prepares to step out from the shadows...


---
Big Finish Magazine - Vortex: Issue 8 (October 2009)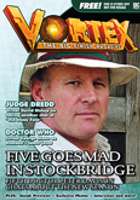 Vortex: Issue 8

Issue 8 of 'Vortex - The Big Finish Magazine' was also sent out to subscribers with this release.



In this issue...
1. Editorial - Nicholas Briggs

2. Sneak Previews and Whispers - "Love Songs for the Shy and Cynical" A short story collection by Robert Shearman, Bernice Summerfield "Secret Histories".

3. In The Studio - Holmes Truths

4. Feature - Peter Davison

5. Forthcoming Releases - October 2009 - July 2010

6. Interview - Ascent Of Mann

7. Q&A – David Bishop

9. Letters

10. Team Twitter

| | |
| --- | --- |
| Published By: | Big Finish Productions Ltd |
| Managing Editor: | Jason Haigh-Ellery |
| Editors: | Nicholas Briggs and David Richardson |
| Assistant Editor: | Paul Spragg |
| Contributors: | Peter Davison, George Mann, David Bishop |
| Design and Layout: | Alex Mallinson |
| Published: | October 2009 |
| Page Count: | 20 |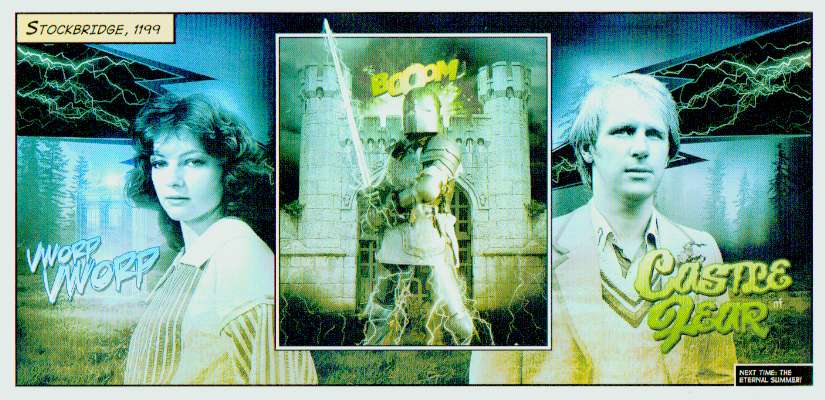 Notes:
Featuring the Fifth Doctor, Nyssa
Serial Number: 6C/N
Number of Episodes: 4
Cover Length: 120 minutes
Main Story Episode Lengths: 1 = 28'15", 2 = 29'19", 3 = 30'16", 4 = 28'03"
Main Story Total Length: 115'53"
Extra Story Episode Length: 8 = 11'16"
Also features 21 minutes of trailers and special behind-the-scenes interviews with the cast and producers.
This story takes place between the television adventures "Time-Flight" and "Arc of Infinity".
Cover Illustration: Simon Holub
Recorded: 15th and 16th June 2009
Recording Location: Moat Studios
Released: October 2009
ISBN: 978-1-84435-430-6
---
On the Back Cover:

1199: Returning from the Crusade, Hubert, the new Earl of Mummerset, comes to take possession of Stockbridge Castle, his ancestral home. The only trouble is, in his absence, demons took possession of his Castle...



1899: The Stockbridge mummers' play takes a wholly unexpected turn, when the Dragon slays St George.



These events are not unconnected, The Doctor and Nyssa discover. There's an alien presence squatting in Stockbridge Castle, and it's their job to expose it. If Turkish Knights, killer boars and a gang of rogue paladins don't stop them first…

---
On the Inside Cover:

Writer's Notes: Alan Barnes


Like so many Doctor Who stories, Castle of Fear begins in a quarry: Headington Quarry, to be exact, a little outpost on the west side of Oxford that was once home (famously) to CS Lewis, is still home (slightly less famously) to the Headington Quarry Men, the troupe of Morris dancers who featured in The Daemons, and is now home (altogether on-famously) to, er, me.



It's Boxing Day morning, and I'm stood outside the old village pub with my family, entirely preoccupied by the fact that I'm required to come up with a story set in medieval Stockbridge. Now, every Boxing Day morning, the Headington Quarry Men gather outside that very pub, the Mason's Arms, not with sticks and ankle-bells but with swords and home¬made costumes, there to perform o traditional Mummers' Play, complete with Father Christmas, St George, a Dragon, a Turkish Knight... oh, and a Doctor, too...



So that's what's going on around me when I have my light¬bulb moment: where did all this come from…?


Director's Notes: Barnaby Edwards



I have a confession to make. Before becoming involved in this project, i'd never heard of Stockbridge. But in the words of Thomas Gray, 'Where ignorance is bliss, 'us folly to be wise.' My very lack of familiarity with the history of this quaint English village was my greatest asset in bringing it to life. I could approach each script in the trilogy purely in terms of its merits as a drama.



And they don't coma mach more dramatic than Castle of Fear demons and knights, 'dragons' and sword fights. Throughout it all is a rich vein of humour, somewhere between Blackadder and Monty Python. I know the use of humour in Doctor Who can be a contentious issue, but here Alan Barnes is employing it to accentuate the drama, not to make light of it.



Fortunately John Sessions, Joe Thomas and the rest of the talented cost understood this perfectly. Like the best of Doctor Who, Castle of Fear is funny and horrible by turns. Much like the Middle Ages, I imagine.
---
Who's Who?

The Fifth Doctor

First television appearance: "Castrovalva"
First chronological Big Finish audio appearance: "The Land of the Dead"



The Fifth Doctor's seriousness, not to mention his caustic wit and occasional ruthlessness, were belied by his youthful, fresh-faced good looks. He didn't choose most of his companions, and frequently seemed to be trying to make the best of their presence - but was nonetheless protective of his charges. On several occasions he demonstrated his willingness to sacrifice himself for others.


Nyssa

First television appearance: "The Keeper of Traken"
First chronological Big Finish audio appearance: "The Land of the Dead".



Nyssa first met the Fourth Doctor when he battled the Master on her home planet of Traken. Later, the Watcher rescued her before Traken was destroyed by an entropy field, and took her to rejoin the Doctor. Scientist Nyssa was intelligent and logical, but also extremely kind-hearted. She was very empathic - perhaps due to possessing a degree of psychic ability.
---
Full Cast List:
Castle of Fear
The Doctor
Peter Davison
Nyssa
Sarah Sutton
Rolland of Brittany
John Sessions
Hubert, Earl of Mummerset
Joe Thomas
Maud the Withered
Susan Brown
Osbert
Richard Cotton
Yavuz
Teddy Kempner
Smithy
Trevor Cooper
Mummers
Joe Thomas, John Sessions, Richard Cotton, Teddy Kempner and Trevor Cooper
Yokels
Susan Brown, Richard Cotton and Teddy Kempner
Demons
Richard Cotton and Teddy Kempner
Companion Chronicles - Episode Eight: "The Battle at World's End Junction"
Polly Wright
Anneke Wills
Sir Alistair Lethbridge-Stewart
Nicholas Courtney
Thomas Brewster
John Pickard
Gerry Lenz
Russell Floyd
The Production Team:
Castle of Fear
Writer
Alan Barnes
Director
Barnaby Edwards
Companion Chronicles - Episode Eight: "The Battle at World's End Junction"
Writer
Marc Platt
Director
Lisa Bowerman
Both Stories:
Sound/Music
Richard Fox and Lauren Yason
Theme Music
David Darlington
Script Editor
Alan Barnes
Producer
David Richardson
Executive Producers
Nicholas Briggs and Jason Haigh-Ellery