40th Anniversary

2003 is the 40th anniversary of Doctor Who and it wouldn't be an anniversary year without a handful of The Doctor's oldest enemies trying to bring his travels to a final end.



As a precursor to this, the anniversary adventure, Big Finish Productions have released three stories where three Doctor's face three old foes, but in unusual circumstances.



First it was the turn for the Fifth Doctor as he meets a mythical hero from Gallifrey's past in "Omega".



Next the Sixth Doctor has to endure yet again the evil scientist who created the Daleks in "Davros".



And finally the Seventh Doctor comes face-to-face with his greatest archenemy again in "Master".



Rather than full-on fights against evil, a new loose trilogy of plays sees one Doctor involved in a more character-based drama as they, and we, get to learn a little more about these particular recurring nemeses.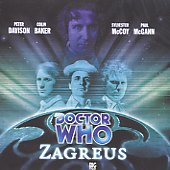 Zagreus
(Alan Barnes and
Gary Russell)

Big Finish's 40th anniversary celebrations of Doctor Who culminate in their November release called "Zagreus". As well the being the 40th anniversary story "Zagreus" is also Big Finish's 50th regular CD release.



This anniversary story has been written by Alan Barnes along with director Gary Russell and is a conscious attempt to deviate from the typical storylines which have tended to characterise previous anniversary stories. It was recorded on the 15th, 22nd, 26th, 28th August, and the 2nd, 5th September 2003.



As well as being Big Finish's first Doctor Who audio story set over three discs this is the first to resurrect the past tradition of giving each episode an individual title - in this case "Wonderland", "Heartland" and "Wasteland".



Described as an epic story "Zagreus" not only brings together for the first time Peter Davison, Colin Baker, Sylvester McCoy and Paul McGann but also a host of actors and actresses who have played companions in the Big Finish audios (although not necessarily in their usual roles!). There are also a few new names to the Big Finish range making their Big Finish debuts including Louise Jameson, as Leela, and John Leeson as K9. Also making a Big Finish debut is Jon Pertwee - albeit from dialogue gathered from a fan produced video before his death in 1996.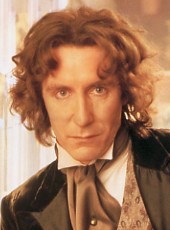 Eighth Doctor

In addition the guest cast also includes: India Fisher (as Charley Pollard), Lalla Ward (as the 2nd Romana), Nicholas Courtney (as The Brigadier), Anneke Wills, Elisabeth Sladen, Mark Strickson, Sarah Sutton, Nicola Bryant, Maggie Stables, Bonnie Langford, Sophie Aldred, Lisa Bowerman, Caroline Morris and Robert Jezek.



Also staring are: Don Warrington (as Rassalon), Stephen Perring, Conrad Westmaas, Stephen Fewell and Miles Richardson.



Picking up where June 2002's "Neverland" left off, we were promised that "Zagreus" would be a celebratory adventure unlike anything ever done before with one or two surprises as well. Big Finish announced that as well as resolving the shocking cliffhanger in "Neverland" this story also sets the Eighth Doctor onto a new course of adventures.



"Zagreus" picks up immediately after the shocking, brutal and wholly unexpected conclusion of "Neverland", which saw The Doctor, consumed with Anti-Time, strike down his companion Charley Pollard and declaring that he had become the mythical figure of Zagreus.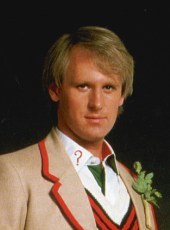 Fifth Doctor
Wonderland

But it seems that this is not the full truth. As the first episode, "Wonderland", begins it soon becomes clear that while The Doctor is consumed with Anti-Time, the Zagreus infection is not complete. The Doctor is therefore faced with the struggle between his true self and his corrupted part raging within his consciousness.



But Charley is confused. With The Doctor acting so weird and supposedly taken over by Zagreus she is left to hide from The Doctor as he goes on a rampage within the TARDIS. Then a surreal Alice in Wonderland influence takes hold and Charley finds herself in a Harley Street doctor's office with her mother and meeting the Brigadier who welcomes Charley to her own insanity...



With everything seemingly to be spiralling out of her control and with no Doctor to protect her how can The Doctor's oldest and most trusted ally help Charley. Especially as she finds herself exploring a series of unreal projections which may contain the solution to his problem - but instead reveals a far greater and unexpected threat…



And then there is the TARDIS - Whose side is The Doctor's time machine really on and can the Brigadier be trusted to help her assist The Doctor? With The Doctor's identity crisis becoming worse Charley's adventures become stranger and so enforces the idea that nothing is what it appears. While Charley is mixed up in the Matrix-like projections The Doctor finds himself helped by a previous incarnation, to find an Alice Companion by Lewis Carol in the TARDIS Library, and a talking cat. Then Charley realises that the Brigadier is infact a holographic projection produced by the TARDIS!



As well as the Brigadier Charley encounters, her mother the Lady Louisa Pollard and then finds herself as Corporal Pollard in a Top Secret military base where she encounters the Reverend Townsend - a man of God driven by his desire to know and understand the foundations of the universe that he will overlook the needs of all around him to satisfy his own curiosity. He is a man obsessed with discovering why all life is fundamentally the same and is unconcerned about the effects of recreating a 1950's experiment to rip a hole in time and space to discover the answers. But instead he inadvertently opens the universe to attack from a horde of creatures who are keen to escape from their domain. This is something that Charley will learn the huge importance of in the next projection.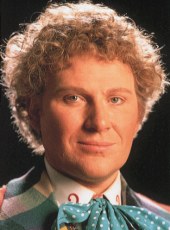 Sixth Doctor
Heartland

The next projection visited by Charley appears to be on ancient Gallifrey where she meets The Great Mother and the vampire Lord Tepesh who is seeking to destroy Cardinal Rassilon. The vampire lord it seems possess an abundance of hatred towards the Great Time Lord who is it is discovered has been experimenting with extending the lifespans of the Gallifreyan elite by the use of regeneration. As Charley gets caught up with these events she learns of the importance of the Foundry and Rassilon's divergent universe and the creatures it holds.



The Doctor meanwhile is trying to cope with his isolation and is struggling to cope with his own personality clash and inner turmoil. Convinced that the TARDIS is on his side despite past events, The Doctor soon realises that not only was he infected by Anti-Time but his time machine was also affected by The Doctor containing the Anti-Time explosion within the TARDIS. The Doctor also deduces that Charley is in grave danger and that he is unable to do anything about it as long as he is partially Zagreus.



When realises that the Brigadier has tricked her she finds herself in a third projection as a six foot mouse in battle armour known as General Mouse. In the amusement park, "The Winkle Wonderland", Charley becomes involved in leading Captain Duck, Sergeant Gazelle, Corporal Heron and the rest of the robotic animals against Godilocks and her robotic humans in the amusement park. Charley though does get to meet The Animator also known as Uncle Winkle "the man who put a smile on the galaxy" When she reaches Cosmic Mountain Charley realises that it has been built on top of Rassilon's Foundry and that she is back on Gallifrey. Furthermore she is close to the end of the Universe and the re-opening of the Divergence.



Then Charley hears The Doctor's voice informing her that it is all an illusion. Finding herself back with The Doctor she is though unable to trust him as her uncertainty towards him continues to grow. She therefore turns to her trusted friend the Brigadier, despite knowing that he has been produced by the TARDIS. But when it is proved to be acting on its own agenda and so is untrustworthy she finds herself jettisoned from the TARDIS and can only warn The Doctor to be aware of the Divergence.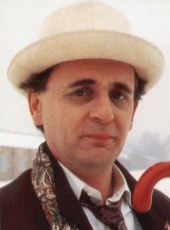 Seventh Doctor
Wasteland

Thinking she is dead Charley meets Uncle Winkle, Reverend Townsend and Lord Tepesh again and realises that the TARDIS has created them to reflect the previous incarnations of The Doctor - characters it is familiar with. This time they all find themselves in the Death Zone on Gallifrey or are they?



On the current Gallifrey the space-time trail of The Doctor's TARDIS disappears - much to the horror of President Romana. As Charley deduces who all the characters she has been involved with are she can, with the help of President Romana, Leela and K9, defeat the TARDIS's projections. The previous incarnations of The Doctor eventually are able to join forces with the Eighth Doctor and between them they try and attempt to defeat the real villain who is behind all of The Doctor's and Charley's woes. Non other than Lord Rassilon - the Time Lord's greatest leader…



Charley finally manages to reach The Doctor's side but to her horror he appears to still be affected by Zagreus and when he implores Charley to kill him, with Rassilon's sword, she gains defiance in the face of his pleading and realises that she has the power and the strength to actually do it and so strikes The Doctor down. But rather than regenerate The Doctor is able to defeat this fatal blow and to choose between life and death and embrace his rebirth.



The Doctor and Charley's relationship though will never be the same again and neither will the TARDIS. Despite everything they have been through he knows he must leave everything behind and impose a self-exile in another universe if he is not to endanger our universe further - and that includes forcing Charley to reject him forever…



Scared of being alone and because her own feelings have developed beyond mere friendship, this rejection by The Doctor isn't something that Charley can accept and so she steals herself back on the TARDIS just as it materialises.



But has she done the right thing and what of Zagreus? Is he really defeated or will he resurface and so make The Doctor endanger our universe if he ever returns to it? And what of Charley - an Edwardian Adventuress who finds herself in a completely different universe? Only time will tell….


Note: November 2003 also featured a "normal" double CD adventure. Click here for details.


Notes:
Featuring the Fifth, Sixth, Seventh and Eighth Doctors with The Brigadier, Leela, K9, 2nd Romana, Charley Pollard and the Third Doctor.
Serial Number: 8M
Number of Episodes: 3
Cover Length: 220 minutes
Episode Lengths: 1 = 79'07", 2 = 77'54", 3 = 78'46"
Total Story Length: 235'47"
This story follows on from "Neverland"
Cover Illustration: Clayton Hickman
Recorded: 15th, 22nd, 26th, 28th August, and 2nd, 5th September 2003.
Recording Location: The Moat Studios
Released: November 2003
ISBN: 1-84435-032-0
---
On the Back Cover:



Four Doctors



One Destiny…
---
Full Cast List:
| | |
| --- | --- |
| The Doctor/Zagreus | Paul McGann |
| Reverend Matthew Townsend | Peter Davison |
| Lord Tepesh | Colin Baker |
| Walton Winkle | Sylvester McCoy |
| The Doctor | Jon Pertwee |
| Charley Pollard | India Fisher |
| The Brigadier | Nicholas Courtney |
| Leela | Louise Jameson |
| K9 | John Leeson |
| Romana | Lalla Ward |
| Rassilon | Don Warrington |
| Lady Louisa Pollard | Anneke Wills |
| Receptionist | Stephen Perring |
| Miss Lime | Elisabeth Sladen |
| The Cat | Conrad Westmaas |
| Captain McDonnell | Mark Strickson |
| Miss Foster | Sarah Sutton |
| Stone/Ouida | Nicola Bryant |
| Mary Elson | Caroline Morris |
| The Great Mother | Maggie Stables |
| Cassandra/Goldilocks | Bonnie Langford |
| The Recorder | Robert Jezek |
| Corporal Heron | Stephen Fewell |
| Captain Duck | Sophie Aldred |
| Sergeant Gazelle | Lisa Bowerman |
| Cardinal Braxiatel | Miles Richardson |
The Production Team:
Writer
Alan Barnes and
Gary Russell
Director
Gary Russell
Sound/Music
Andy Hardwick
Theme Music
David Darlington
Producers
Gary Russell and
Jason Haigh-Ellery
Executive Producer for the BBC
Jaqueline Rayner
The Photo Gallery



Sylvester McCoy and Colin Baker
with Lalla Ward and India Fisher




Colin Baker with Nicola Bryant,
Bonnie Langford and India Fisher




Caroline Morris, Sarah Sutton, Nicola Bryant and India Fisher




John Leeson and Louise Jameson




Sylvester McCoy and Colin Baker




Colin Baker and Nicola Bryant




Nicholas Courtney and Maggie Stables




Sylvester McCoy and Lisa Bowerman