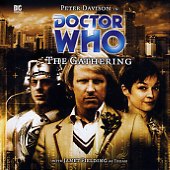 The Gathering
(Joseph Lidster)

Following the release of "The Reaping", the second of September 2006's 'Cyber-duology', is "The Gathering" - also written by Joseph Lidster. It is directed by Gary Russell and was recorded on the 29th and 30th June 2006.



"The Gathering" shares a number of thematic links with its predecessor, ultimately developing the plot into a sustained and thoughtful examination of bereavement and the need to move on from the past "The Gathering" also sees the Fifth Doctor reunited with an old friend who might not be all that pleased to see him. Joining Peter Davison, as the Fifth Doctor, is Janet Fielding, who returns to the role of Tegan for the first time in over twenty years. But is it a happy reunion?



Janet Fielding agreed to return to the role of companion Tegan, just for the recording of "The Gathering". And so this occasion marked the first in-character reunion with Peter Davison's Fifth Doctor since Janet left the television series in 1984. The longest-serving of Peter Davison's companions her return is clearly an event that Joseph Lidster and Big Finish Productions were keen to make the most of.



Big Finish producer Gary Russell has revealed that working with Janet Fielding has been a long-held ambition. "When Big Finish started, I always said I had three ticks I wanted to make: Paul McGann. Bonnie Langford and Janet Fielding. For some time now, Janet has always said no to returning to Tegan – I believe a phrase involving the worlds 'hell' and 'freezes over' might have been uttered."



But according to Gary Russell she volunteered to do "Just the one". And so one it will be.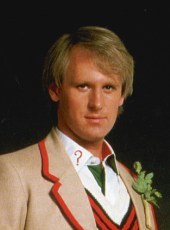 Peter Davison

Also starring are: Dait Abuchi, Janie Booth, Nicholas Briggs, Richard Grieve, Jef Higgins, Belinda Hoare, Zehra Naqvi and Jane Perry.



The Doctor, while temporarily travelling alone as his two companions Peri and Erimeem are off on an adventure of there own, materialises the TARDIS in Brisbane, Australia in 2006. He has an urgent need to visit an emotionally scarred Doctor Katherine Chambers, a teenage friend of Peri's in 1984 Baltimore who has since become the head of a pharmaceuticals company.



However, things don't go as planned especially as the day he visits just happens to be when Katherine Chambers is due to attend the 46th birthday of one of her patients – a person who The Doctor knows very well even though they parted company over twenty years previously.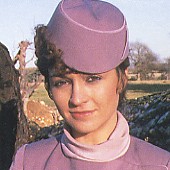 Tegan

It's the morning of 22 September 2006 and Tegan wakes up expecting to spend the day relaxing at home and then, that evening, tolerate a party thrown to celebrate her 46th birthday – during which she meets The Doctor. They have a lot of catching up to do and very little time to do so – especially as Tegan it seems is ill and others have plans to prove correct Tegan's perception that trouble always follows The Doctor wherever or whenever he travels to.



So it is no surprise when, in the middle of her party, Tegan is kidnapped by Katherine and it is then that things go from bad to worse for both Tegan and The Doctor who is in hot pursuit. But neither of them are prepared for what awaits them at Katherine's office – especially when they discover what Katherine is up to and the dead start to walk again all so that her part Cyberman brother can survive. And so Tegan discovers that you can never really escape the past - or The Doctor - or his enemies.



Desperate for her brother to survive the Cyberman implants Katherine Chambers makes a decision that could change all their lives and also threaten to alter the whole future of humanity.



More frighteningly, Katherine Chambers and her shady acquaintance James have plans to surrender Tegan to the mercy of the pilfered Cyber-technology. Unable to move on from the events of 1984, Katherine has become a tragic figure, emotionally trapped in her own past, fearful of The Doctor and willing to sacrifice millions to assuage her own conscience.



Will Tegan survive Katherine's plans for her or will The Doctor come to her rescue and so prevent the Cybermen from taking control again? What will happen if The Doctor learns about his future association with Katherine and the Cybermen and what will the outcome be if Katherine uses The Doctor's ability to regenerate? Will she be able to use him to bring the dead back to life or will The Doctor be able to warn his future self and so thwart Katherine's plans? Or will Tegan come to The Doctor's rescue and do the job for him?



Knowing that her brain tumour may be the result of all the blows to her head and alien possessions, she endured during her travels with The Doctor, will Tegan accept The Doctor's offer to find a cure to her illness or will she manage to persuade The Doctor, who is keen to make amends, to leave without her - again…

Notes:
Featuring the Fifth Doctor and Tegan.
Serial Number: 6QJ
Number of Episodes: 2
Cover Length: 108 minutes
Episode Lengths: 1 = 51'41", 2 = 57'38"
Total Story Length: 109'19"
This story takes place between "Planet of Fire" and "The Caves of Androzani" and follows on from "The Kingmaker".
Early Title: "Summer in the City".
Cover Illustration: Lee Binding
Recorded: 29th and 30th June 2006
Recording Location: The Moat Studios
Released: September 2006
ISBN: 1-84435-195-5
---
On the Back Cover:



On the morning of 22 September 2006, Tegan woke up. She was expecting to spend the day relaxing at home and, that evening, tolerate a party thrown to celebrate her 46th birthday.

But things don't always go as expected - it's been over twenty years since she chose to leave The Doctor. She's got a job, mates... a life.



Meanwhile her friend, Katherine Chambers, makes a decision that could change all their lives, and Tegan discovers that you can never really escape the past.
---
On the Inside Cover:



I'd just started work on The Reaping when Gary Russell called me to say that Janet Fielding had agreed to return to Doctor Who. Tegan would be coming back and would I like to write it? Well, yeah!



I'm a big fan of programmes like 24 and Lost. I love how their stories develop through the choices a large cast of characters make. Every decision has a repercussion meaning you get big, epic adventures that are ruled by the characters. When I found out that The Reaping and The Gathering would be coming out at the same time, I realised I could try to tell a similar type of story. Especially If I linked them into Dan Abnett's 2004 audio story, The Harvest...



Writing for Tegan was a challenge, though. I didn't want her to be a parody, constantly exclaiming 'Rabbits!' or 'it's an entry coder!' She's often accused of being a whiny air stewardess who just wants to go home but to see Tegan as that overlooks the many positive elements to her character. She's got a wicked sense of humour and a great deal of compassion but she isn't some whiter-than-white hero. I always got the impression that her travelling companions weren't the type of people she'd usually hang around with so the chance to explore her home life was something I really enjoyed.



What would you do if you'd had this mad experience of travelling through time and space and then had to adjust to life back on Earth? I'd probably curl up and die but Tegan Jovanka's made of much stronger stuff. She chose to leave The Doctor. She chose to end that part of her life. She thought it was all over. But, with The Doctor, is that ever really the case?


Joseph Lidster,
May 2006

Joseph Lidster has written a large number of short stories and audio dramas for Big Finish, across nearly all their other ranges (Sapphire & Steel, The Tomorrow People, Bernice Summerfield) but it's to Doctor Who that he always returns. And he's currently writing content for the BBC's Doctor Who websites, supporting each and every new episode of Doctor Who on television – a task which we like to think had something to do with his work for Big Finish...
---
Who's Who?

The Fifth Doctor

First television appearance: "Castrovalva"
First chronological Big Finish audio appearance: "Land of the Dead"



He has been exploring the universe for hundreds of years. He fights injustice. He defeats evil. He helps people. Always accompanied by travelling companions, The Doctor has lately found his TARDIS shared by Peri and Erimem, two lively young girls from different points in Earth's history. They are currently in Monte Carlo 1966 – in search of the Veiled Leopard diamond – allowing The Doctor some time to himself. He's always meant to explore the Ice Caves of Shabadabadon…


Tegan Jovanka

First television appearance: "Logopolis"
First chronological Big Finish audio appearance: "The Gathering"



Tegan Jovanka was an air hostess when she met The Doctor. Wandering into the TARDIS as it sat incongruously on the Barnet bypass, she was soon involved in a trip to the planet Logopolis, an adventure that led to The Doctor changing his appearance. She travelled with him for a long time - always hoping to get back to Heathrow, 1981, but usually ending up aboard spaceships or on alien worlds. They also often visited Earth: London in the 1660s, modern-day Amsterdam, the bottom of the ocean in the twenty-first century and many other times and places. However, the wake of their adventures - the hurt, the harm and the deaths - took its toll and, after defeating the Daleks in 1984, Tegan decided to stay on Earth...
---
The Cast Gallery:
The Fifth Doctor – Played by Peter Davison

'This isn't Shabadabadon, is it? And I was so looking forward to seeing its famous ice caves'

Tegan Jovanka – Played by Janet Fielding

'Listen, I've had… some experience with this kind of thing. Do as they say now while I work out what we're going to do.'


Katherine Chambers - Played by Jane Perry

'Do you understand what's happening? With The Doctor's knowledge we can bring you back!'


James Clarke – Played by Richard Grieve

'The phones are down. Nobody's going to the police. Nobody's going to rescue you.'


Michael Tanaka – Played by Dait Abuchi

'You're the last person they'll let in. They're scared of you. I can't see why.'


Jodi Boyd – Played by Zehra Naqvi

'And how are you? Actually, let me stop you right there, because I don't really care. You see, the reason I'm ringing is that I need some money'


Eve Morris – Played by Janie Booth

'Mad American in the attic still giving me hell. I'm telling you! She was talking to herself again.'


Waiter – Played by Jef Higgins

'Well, I might only be a waiter but I'm out here for a few more minutes. So if you wanted someone to talk to…'


Rosemary Stark – Played by Belinda Hoare

'It seems we have nothing to fear'

Alan Fitzgerald - Played by Nicholas Briggs

'They reckon you were there at the beginning, when mankind discovered fire! And there's rumours you'll be there at the end.'
---
Full Cast List:
| | |
| --- | --- |
| The Doctor | Peter Davison |
| Tegan | Janet Fielding |
| Michael Tanaka | Dait Abuchi |
| Eve Morris | Janie Booth |
| Alan Fitzgerald | Nicholas Briggs |
| James Clarke | Richard Grieve |
| Waiter | Jef Higgins |
| Rosemary Stark | Belinda Hoare |
| Jodi Boyd | Zehra Naqvi |
| Katherine Chambers | Jane Perry |
The Production Team:
Writer
Joseph Lidster
Director
Gary Russell
Sound/Music
David Darlington
Theme Music
David Darlington
Story Editor
Alan Barnes
Producers
Gary Russell and
Jason Haigh-Ellery