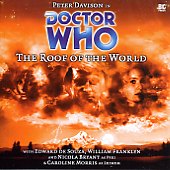 The Roof of the World
(Adrian Rigelsford)

July 2004 sees the release of Adrian Rigelsford's first script for Big Finish Productions - "The Roof of the World". His previous work included the abandoned 30th anniversary Doctor Who story "The Dark Dimension". "The Roof of the World" has been directed by Gary Russell and was recorded 19th and 20th January 2004.



Peter Davison, as the Fifth Doctor, and companions Peri, played by Nicola Bryant, and Erimem the young Egyptian, played by Caroline Morris, are joined by guest-stars, Edward de Souza (who previously appeared in the 1965 story "Mission to the Unknown") and William Franklyn. Also starring are: Sylvester Morand and Alan Cox.



The TARDIS arrives in the Himalayas in the year 1917. It's a time of great exploration, with intrepid teams of adventurers heading blindly into uncharted territory, determined to beat inexplicable odds and overcome any challenge they encounter. Like Mount Everest which lies unconquered by these human explorers.



At the Indian hill-station of Darjeeling, eccentric General Bruce has organised a cricket match for those vying to climb the Himalayan horizon. The Doctor decides to take his companions to that far-flung outpost of the Raj - arriving, unusually, by mountain railway.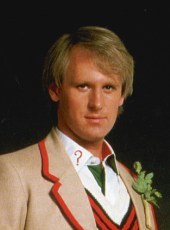 Fifth Doctor

But what if some ancient life-form had left its legacy there? One that a team, lead by Lord Mortimer Davey, is about to disturb as they near the summit for imperial glory, and so unleash a force that will change him permanently...



This ancient evil, perhaps older than time itself, is stirring deep within the heart of the Himalayas. It has always known it will return and finish off what it started so many centuries before. But the time has to be right and unbeknown to The Doctor his arrival, along with his two young female travelling companions, is the catalyst that this long lived dark forces needs.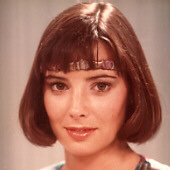 Peri

A strange cloud formation is captured on a number of photographs - but are rejected as faults on the film by General Bruce. Then while in the middle of the cricket match a strange storm approaches. As everyone takes cover in the nearby hotel Erimem it seems becomes under the influence of some great power - one which, to the horror of The Doctor and Peri, takes away her life - right in front of their eyes…



But is Erimem really dead? Maybe not for Erimem who is able to witness her own funeral and watch her fellow travelling companions grieve. Not is all as it seems as Lord Davey taunts Erimem with her constant failures showing the contempt her father held her in. But it is the disappointment of The Doctor and Peri that hurts her the most.

As Erimem becomes more distraught and frustrated by her situation she ends up by having no choice but to take the opportunity the malevolent Lord Davey presents her with. But is she wise to trust him?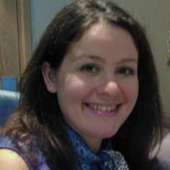 Caroline Morris

But is this the true reality? As it seems that despite Erimem to witnessing her own funeral The Doctor, and a rather sceptical Peri, are not convinced that all is at it seems and that Erimem may have infact been abducted by something or someone. But whose reality is the truth and if The Doctor is correct what can he do to get Erimem back - a trip to Base Camp Two on Mount Everest therefore is arranged.



Why should one of The Doctor's companion's arrival connect so strongly with the mountain's dark history? Will Darjeeling live up to its name's apparent Tibetan origin: 'place of the mystic thunderbolt' and who is responsible for a chilling pyramid in the Himalayas? Has Erimem really been killed and can The Doctor discover the truth of why she has been targeted and so bring her back before it is to late?


More importantly what can The Doctor do when some things are not necessarily that easy to defeat?
---
Big Finish Magazine - Issue 5 (Summer 2004)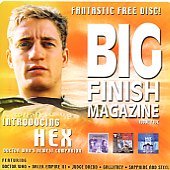 Big Finish Magazine
- Issue 5

Released with this story is a free bonus CD containing the fifth issue of the "Big Finish Magazine".



Caroline Morris, who plays Erimem in Big Finish's Doctor Who dramas, introduces the latest Big Finish Magazine.



On this issue...



Doctor Who - We meet the audio range's newest companion. Philip Olivier talks about Hex, Doctor Who and plans for the future...
Saphire & Steel - Producers Nigel Fairs and Jason Haigh-Ellery discuss Big Finish's upcoming series of Sapphire & Steel audios.
Gallifrey - The three L's - Lalla Ward, Louise Jameson and Lynda Bellingham - talk us through the recent Doctor Who spin-off series set on the Time Lord homeworld…
Garrick Hagon - With the help of Toby Longworth, the Star Wars actor looks back at his two appearances in 2004 Big Finish audios, Judge Dredd: Jilhad and Doctor Who: The Axis of Insanity.
Dalek Empire III - In this feature-length documentary, writer/director Nicholas Briggs and the cast of Dalek Empire III - including Sarah Mowat, William Gaunt, Steven Elder and David Tennant - tell us about the production of the latest series.

Big Finish would like to thank everyone who took part rather than fleeing in panic when the interviewer approached them!



Presentation by Caroline Morris. Narration recorded by Lee Bowman. Sound design, post production and CD mastering by David Darlington. Sleeve by Lee Binding. With thanks to Steve Foxon and Mark Wyman. Producer Ian Farrington. Length 1 hour 14 minutes.


Notes:
Featuring the Fifth Doctor, Peri and Erimem.
Serial Number: 6Q/F
Number of Episodes: 4
Cover Length: 120 minutes
Episode Lengths: 1 = 27'08", 2 = 36'24", 3 = 30'44", 4 = 29'25"
Total Story Length: 123'41"
This story takes place between "Planet of Fire" and "The Caves of Androzani" and follows "The Axis of Insanity".
Early Title: "The Pyramid of Ice".
Cover Illustration: Lee Binding
Recorded: 19th and 20th January 2004
Recording Location: The Moat Studios
Released: July 2004
ISBN: 1-84435-097-5
---
On the Back Cover:



Tibet, 1917.



It's a time of great exploration, with intrepid teams of adventurers heading blindly into uncharted territory, determined to beat inexplicable odds and overcome any challenge they encounter.



But some things are not necessarily that easy to defeat.

An ancient evil, perhaps older than time itself, is stirring deep within the heart of the Himalayas. It has always known it will return and finish off what it started so many centuries before.

But the time has to be right.

As the TARDIS materialises, with The Doctor determined to take full advantage of an invite to a cricket match, the catalyst that the dark forces need unwittingly arrives…
---
On the Inside Cover:


THE ORIGINAL NOTION BEHIND this story was to have The Doctor squaring off against a powerful Satanist, similar in spirit and notoriety to the likes of Aleister Crowley, but as the storyline developed, it quickly became clear that something altogether more sinister could be weaved into the plot...

I pitched the idea to Gary Russell, finally taking up a long held offer to write for Big Finish, during a chat in a pub where he was also meeting Rob Shearman, who gave me an invaluable bit of advice on how to tackle the task that lay ahead... Think of it as a stage play, and approach is with the limitations that such works impose structurally, rather than consciously approaching it as an audio drama. His words were more than a little helpful. The idea of it being set in Tibet was there right from the beginning. The spirit of exploration and adventure during that time is fascinating, and it seemed to be an ideal world for the Fifth Doctor to fit into… especially if there was a chance for him to play cricket! As for the main spokesman for the villains of the piece, I've tried to make him articulate and hopefully witty, so that The Doctor has a sparring partner who does a bit more than just growl and spout words of universal conquest...

So, thanks to Gary, Jason and the gang for letting me have a go, and more thanks than she could ever realise to Kim, for patiently reading in so many parts as I tried to get the timings right on the script... And deep respect to the cast, especially Caroline Morris for mustering the best Tom Waits impersonation I've ever heard during recording... listen carefully, and you'll see what I mean!


Adrian Rigelsford,
January 2004

Adrian Rigelsford has spent much of his life in the TV and film industry, both in front and behind the camera. He has recently co-written his first major British movie, Cabbages & Queens, starring Nathan Lane and Keri Russell, and amongst his cult TV credits are episodes of Space Island One, plus the aborted 1993 Doctor Who special, The Dark Dimension. He also regularly contributes to TV documentaries on subjects as varied as mountain climbing and the Carry On films.
---
Production Notes:



A story which shaded in a few more areas of Erimem's past life was something producer Gary Russell was actively seeking when Adrian Rigelsford's outline for The Pyramid of Ice arrived in his inbox. Adrian had been very taken by Erimem's introductory adventure, The Eye of the Scorpion, but rather than doing a story set back in Thebes, he opted to focus on a twentieth century setting but involving a means for Erimem to connect with her past.

In an act of inexplicable sychronicity, both this story and Simon Furman's The Axis of Insanity featured Erimem learning to read and, in a sequence dropped from the final draft of Axis, scenes where Erimem's reaction to snow and ice would impact on her resulting actions. Bringing the reading link together (again, more synchronicity - they both opted for passages from Alice in Wonderland, neither knowing of their producer's obsession with said text as Zagreus hadn't been released at the time they were writing their scripts) added to the sense that Peri and Erimem are really beginning to work as a team. Almost familial...
---
Who's Who?

The Fifth Doctor

First television appearance: "Castrovalva"
First chronological Big Finish audio appearance: "The Land of the Dead"



He has been exploring the universe for hundreds of years. He fights injustice. He defeats evil. He helps people. Always accompanied by travelling companions, The Doctor has lately found his TARDIS shared by Peri and Erimem, two lively young girls from different points in Earth's history. They can be a handful - as the intense teasing he endures testifies to...


Peri Brown

First television appearance: "Planet of Fire"
First chronological Big Finish audio appearance: "Red Dawn"



Perpugilliam Brown has been travelling with The Doctor for a while now. Their relationship can he fractious - but is generally lighthearted and friendly. A keen botanist, resourceful and compassionate, Peri also has a edgy side; a wry sense of humour that can infuriate her travelling companion. Lately, the two have been joined in their travels by Erimem, with whom Peri has immediately bonded. Slightly older than the former Egyptian Pharaoh, Peri has taken it upon herself to play the older sister.


Erimem

First Big Finish audio appearance: "The Eye of the Scorpion"



Upon the death of her father, Erimemushinseperem - Erimem for short - became Pharaoh of Ancient Egypt. Being young and female hardly endeared her to her immediate subjects, and soon plots against her were afoot. It was during an attempt on her life that she met The Doctor and Peri, who were instrumental in saving her. Before her coronation, the officials decided upon a different, male, Pharaoh - a decision that did not completely disappoint Enimem, who then joined The Doctor and Peri on their travels.
---
Full Cast List:
| | |
| --- | --- |
| The Doctor | Peter Davison |
| Peri | Nicola Bryant |
| Erimem | Caroline Morris |
| John Matthews | Alan Cox |
| Lord Mortimer Davey | Edward de Souza |
| Pharaoh Amenhotep II | William Franklyn |
| General Alexander Bruce | Sylvester Morand |
| Pyran | Adrian Rigelsford |
The Production Team:
Writer
Adrian Rigelsford
Director
Gary Russell
Sound/Music
Russell Stone
Theme Music
David Darlington
Producers
Gary Russell and
Jason Haigh-Ellery
Executive Producer for the BBC
Jaqueline Rayner