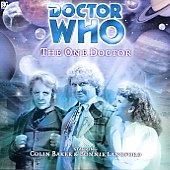 The One Doctor
(Clayton Hickman
and Gareth Roberts)

The last release for 2001, titled "The One Doctor", was due in August but was put back to December. It has been written by Clayton Hickman and Gareth Roberts and it sees the first release of the first Sixth Doctor story with companion Melanie (who recently made her Big Finish audio debut in "The Fires of Vulcan"). It is directed by Gary Russell and was recorded on the 28th and 29th April 2001.



Starring Colin Baker and Bonnie Langford, who are reunited for the first time in Doctor Who since "The Trial of a Timelord" in 1986, will have The Doctor and his companion, Melanie Bush, in a frantic trip around the galaxy with some rather strange and surprising characters.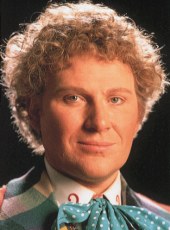 Sixth Doctor

Colin and Bonnie are joined by a host of well known comic stars which has created a bit for an out-and-out comedy. Heading the guest cast is actor, entertainer and panto veteran Christopher Biggins playing the part as intergalactic entrepreneur Banto Zame. Christopher Biggins is a very famous face on British television for many years. The programmes he has been involved in include I Claudius, Rentaghost and Absolutely Fabulous.



Joining Christopher are 2 Point 4 Children and Grange Hill star Clare Buckfield playing the part of Banto's partner-in-crime Sally-Anne Stubbins. Shooting Stars comedian Matt Lucas is the sinister Cylinder and finally Adam Buxton, who is one half of the team behind Channel 4's critically acclaimed The Adam and Joe Show, plays the part of a furniture obsessed robot. Also starring are: Nicholas Pegg, Jane Goddard, Stephen Fewell and Mark Wright.



For those unsure at the prospect of arguably the series' most overtly comic drama ever, here are some reassuring words from Sixth Doctor Colin Baker:


"I liked this story because it was a little braver than some Doctor Who stories: the humour goes further than might be expected - yet is entirely credible within the context of the people involved. It's The Doctor dealing with an impostor who's going round pretending to be him. Instantly there's the opportunity for mirth."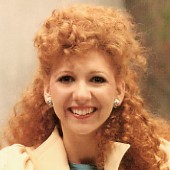 Melanie

The Sixth Doctor and his companion Melanie Bush become distracted while playing a game of Monopoly and are unaware that the TARDIS is far off course and has been redirected to the far future of the Galaxy. The Doctor realises that the TARDIS has received a distress call and has responded to it automatically.

On materialising they find themselves on the planet Generios One but there seems to be no threat or reason for the distress call. In fact it turns out that they have arrived to late and its peace-loving inhabitants are celebrating the defeat of the dreaded Skelloids, who were threatening the seventeen worlds of the Generios system, and the Skelloids were defeated by The Doctor! But how can the Citizens be rejoicing their freedom when The Doctor has never visited Generios before in either a past or future incarnation!



The Doctor is shocked to discover that somebody has taken his name in vain. So which mysterious curly-haired stranger has saved Generios from invasion? And who are the Skelloids, anyway?



Christopher Biggins

It turns out that with Generios being, as The Doctor observes, "at the vulgar end of time", the heroic Time Lord finds he's become a legend - and ripe for exploitation by impostor Banto Zame and his girlfriend Sally-Anne. Angered by this blatant improper use of his reputation The Doctor and Melanie decide to confront Banto only to be accused of being impostors themselves and imprisoned.



Realising that the Skelloids were just a front for Banto's exploitation what would happen if Generios faced a real threat, and that neither 'Doctor' could avoid getting involved? What threat does a sinister alien cylinder approaching Generios pose? And how do a giant jelly, a long-running quiz show and some tricky DIY fit into the picture?



One thing is certain: for The Doctor and Melanie there's deadly danger ahead and they've only got 25 minutes left to save the galaxy…


---
Important Information

Carry on listening after the end of this story because 6 minutes into the final track of the second disc you will find 2 special Christmas messages from those who appear in this story including the Sixth Doctor and Melanie.



This story also has an unusual signature tune for episode 3 which is very reminiscent to the video release of the television story "Carnival of Monsters". If you can not wait then you can listen to it below. We have also included a trailer for you to listen to.


Notes:
Featuring the Sixth Doctor and Melanie Bush.
Serial Number: 7C/R
Number of Episodes: 4
Cover Length: 110 minutes
Episode Lengths: 1 = 22'15", 2 = 26'40", 3 = 33'32", 4 = 26'27"
This story takes place between "The Trial of a Time Lord" and "Time and the Rani".
Cover Illustration: Clayton Hickman
Recorded: 28th and 29th April 2001
Recording Location: The Moat Studios
Released: December 2001
ISBN: 1-903654-56-4
---
On the Back Cover:



When the evil Skelloids launch an attack upon the seventeen worlds of the Generios system, its peace-loving inhabitants face total destruction.



So it's lucky that The Doctor, that famous traveller in time and space, is in the area, and that he, along, with his pretty young assistant, Sally-Anne, he manages to defeat the deadly creatures and save the day.



But now it looks as though The Doctor's luck has run out.



Who is the mysterious, curly-haired stranger, intent on causing trouble? What role does the feisty redhead Melanie play in his scheme? And what have they to do with the sinister alien cylinder approaching Generios?



One thing is certain: for The Doctor and Sally-Anne, there's deadly danger ahead...
---
On the Inside Cover:



We first found the cubes during the short, wet summer of 2000, whilst playing pontoon in Gareth's back yard. Four small, white cubes nestling inconspicuously under a shrub. We tried to throw them away but, mysteriously, they kept turning up again. Eventually, sick to death of them, we brought them indoors and, quite by chance, placed them near Gareth's computer. We were understandably surprised when, a moment later, the script for the very play you are about to hear flashed up on the VDU before our astonished eyes. Then, their work done and their story told, the cubes faded away, leaving only the phone number of Big Finish Productions behind. Well, we could hardly pass up an opportunity like that, could we? So we did a quick spell-check, stuck our names at the top, packed the script off in a jiffy bag and waited.



Now, a mere sixteen months later, and thanks to the sterling work of Big Finish, you (and we) can finally hear the tale that those strange cubes had to tell. What astounding revelations lie ahead? Fragments of frozen time from the edge of a black hole? Random emissions from the far reaches of space? Or Christopher Biggins and Bonnie Langford putting up some shelves? Settle down, switch on and all will become clear...


Gareth Roberts & Clayton Hickman
Translators of The Cube Chronicles,
Christmas 2001
---
Full Cast List:
Part One
The Doctor
Colin Baker
Melanie
Bonnie Langford
Citizen Sokkery
Nicholas Pegg
Councillor Potikol
Stephen Fewell
Banto Zame
Christopher Biggins
Sally-Anne Stubbins
Clare Buckfield
Guard
Mark Wright
Part Two
The Doctor
Colin Baker
Melanie
Bonnie Langford
Cylinder Voice
Matt Lucas
Councillor Potikol
Stephen Fewell
Banto Zame
Christopher Biggins
Sally-Anne Stubbins
Clare Buckfield
Guard
Mark Wright
The Questioner
Jane Goddard
Mentos
Nicholas Pegg
Assembler 1
Adam Buxton
Part Three
The Doctor
Colin Baker
Melanie
Bonnie Langford
Banto Zame
Christopher Biggins
Assembler 1
Adam Buxton
Assembler 2
Stephen Fewell
The Questioner
Jane Goddard
Mentos
Nicholas Pegg
Sally-Anne Stubbins
Clare Buckfield
Part Four
The Doctor
Colin Baker
Melanie
Bonnie Langford
Sally-Anne Stubbins
Clare Buckfield
Banto Zame
Christopher Biggins
The Jelloid
Matt Lucas
Guard
Mark Wright
Councillor Potikol
Stephen Fewell
The Production Team:
Writer
Gareth Roberts and
Clayton Hickman
Director
Gary Russell
Sound/Music
Alistair Lock
Theme Music
Mark Ayres
Producers
Gary Russell and
Jason Haigh-Ellery
Executive Producer for the BBC
Jaqueline Rayner