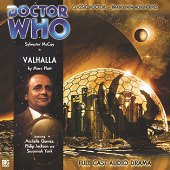 Valhalla
(Marc Platt)

June 2007 sees a single release story starring Sylvester McCoy, as the Seventh Doctor, in a story by Marc Platt called "Valhalla". It is directed by John Ainsworth and was recorded on the 16th and 17th April 2007.



Marc Platt is the writer behind Big Finish Productions most popular Cybermen Adventure "Spare Parts" and the television story "Ghost Light".



Sylvester McCoy is joined by guest-stars Susannah York, Michelle Gomez (Green Wings) and Philip Jackson (Chief Inspector Japp in Poirot and DS Sharpe in A Touch of Frost). Also starring are: Fraser James, Donna Berlin, Duncan Wisbey, Dominic Frisby and Jack Galagher.



The Doctor finds himself companionless and on one of Jupiter's moons. As explained by Big Finish Productions Executive Producer Nicholas Briggs 'This story is set after the Seventh Doctor has parted with Ace and Hex so The Doctor is feeling rather lost. Sylvester spoke to us about exploring The Doctor's loneliness and his need for companionship, and Marc's rather beautiful script hits the nail on the head'. Nicholas Briggs also revealed that 'We may have left Ace and Hex behind, rest assured that they will be back. Sophie Aldred and Phil Oliver are such a great team, we're certainly not looking to lose them!'



The Doctor is in Valhalla, Capital of Callisto, Jupiter's premier moon, where anything and everything is up for sale. But The Doctor discovers that Valhalla isn't quite what it says in the brochures – not since Earth granted independence and cut off the supplies.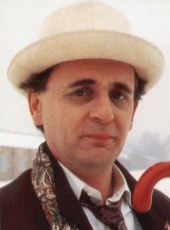 Seventh Doctor

There are power cuts and controlled monthly riots. And then there's the problem with the termites… Nobody wants to visit Valhalla let alone stay. So why is The Doctor there and why is he looking for a job?



After visiting a number of Job Centres his presence comes to the attention of the City Mayor, Laxton. Laxton thinks he is in charge of an Earth colony but his control is slipping away especially when his actions are dictated by the mysterious "Our Mother" and when he try to escapes from Valhalla he is thwarted – but what does Our Mother want from him?



The Doctor is all alone, having parted company from his companions Ace and Hex, and so has to discover what is going on without help. Until that is he bumps into Jevvan who teams up with The Doctor when it is discovered how much of her colony is infiltrated by a ghastly, insectoid threat.



Between them they uncover the fact that the termites are of a far greater threat to the colony than anyone realises. Not only are there a lot of them but they are over two meters long - and they are spreading throughout the colony at an alarming rate. Who is controlling them and why?



As before it is up to The Doctor to discover the truth behind the infestation of termites and expose Our Mother's plans for the colony – before it is completely overrun and all its bar-coded citizens are killed one-by-one. But first he has to infiltrate the colony and confront Our Mother.



Despite being companionless The Doctor discovers the termite's weakness and help may be at hand when the citizens of Valhalla start to work together and conduct a real riot…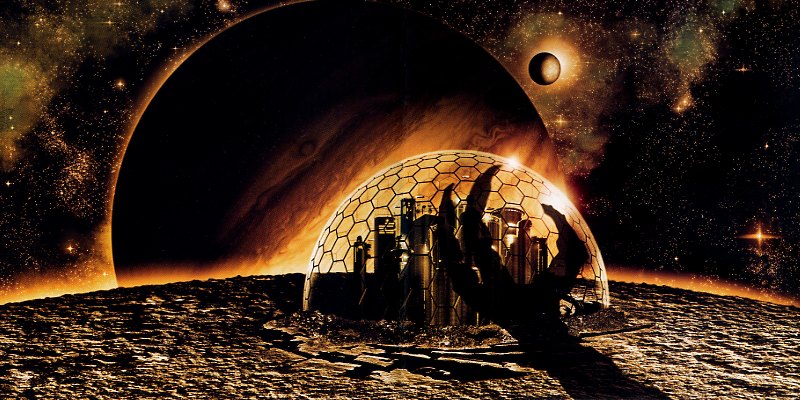 Notes:
Featuring the Seventh Doctor.
Serial Number: 7Z/A
Number of Episodes : 4
Cover Length: 120 minutes
Episode Lengths: 1 = 26'14", 2 = 24'31", 3 = 26'03", 4 = 26'16"
Total Story Length: 103'04"
Also features 24 minutes of trailers and special behind-the-scenes interviews with the cast and producers.
This story takes place between "Survival" and "Doctor Who: The Movie" and after "The Sirens of Time".
Cover Illustration: Alex Mallinson
Recorded: 16th and 17th April 2007
Recording Location: Moat Studios
Released: June 2007
ISBN: 978-1-84435-198-5
---
On the Back Cover:

Welcome to Valhalla, Capital of Callisto, Jupiter's premier moon, where anything and everything is up for sale. But Valhalla isn't quite what it says in the brochures – not since Earth granted independence and cut off the supplies.

The former Doctor (FOR SALE, EXCELLENT CONDITION.) visits the Job Centre and finds power cuts, barcoded citizens and monthly riots (ALL BOOKABLE).

And then there's the problem with the termites…

---
On the Inside Cover:

Writer: Marc Platt


"It's two years since Gary Russell first asked me for a story featuring a companionless Seventh Doctor. Gary wanted it set in a futuristic city plagued by warring gangs. The monsters were up to me, but he also wanted a young electrician called Jeavan. Well, some bits stayed. Valhalla features a job centre, an audio car chase, a ticketed riot and the largest matriarch ever.



The story is about the endearing human habits of exploitation and of not noticing other worlds right under our noses; not until those worlds burst out and bite us and everyone looks surprised! Other people have rights too, even non-human people! It's also about what makes The Doctor work, his compassion, his inability to sit still and a realisation that having pursued one particular career, there are an awful lot of other jobs he may have missed out on."

Director: Barnaby Edwards



"Nearly twenty years ago, Marc Platt was the reluctant participant in a convention cabaret game-show, hosted by myself. Doing my best Julian Clary impersonation, I cruelly ridiculed Marc and his writing in order to entertain the audience. Happily, Marc has since forgiven me (although I don't know why).



Happily because over the last few years, as script-editor and director, I have enjoyed collaborating with Marc on several very rewording audio productions. They say that you get out of something what you put into it. On a Marc Platt story, everyone works very hard indeed - not least of all Marc himself. But the end results always make the effort worthwhile.



"Marc and I have spent many long hours on the phone nurturing, encouraging and coaxing Valhalla to its ultimate birth. But Valhalla is Marc's offspring. I was just the midwife. I hope you like the baby. And I hope I have made amends for my unkind antics of years ago."
---
Who's Who?

The Seventh Doctor

First television appearance: "Time and the Rani"
First chronological Big Finish audio appearance: "Unregenerate!"



He has been exploring the universe for hundreds of years. He fights injustice. He defeats evil. Since his regeneration, The Doctor has been a little unpredictable. One moment he can be frivolous and fun, the next he's thoughtful and serious.
---
Full Cast List:
| | |
| --- | --- |
| The Doctor | Sylvester McCoy |
| Jevvan | Michelle Gomez |
| Our Mother | Susannah York |
| Laxton | Philip Jackson |
| Gerium | Fraser James |
| Tin-Marie | Donna Berlin |
| Clerk | Duncan Wisbey |
| Groom | Dominic Frisby |
| Worker 2 | Jack Galagher |
| Tannoy/Registry | Susannah York |
| Nurse | Donna Berlin |
| Sergeant/Pilot/New Tannoy | Duncan Wisbey |
| Drome Guard/Resolute Pilot/Worker 1/Marketeer | Dominic Frisby |
The Production Team:
| | |
| --- | --- |
| Writer | Marc Platt |
| Director | John Ainsworth |
| Sound/Music | Simon Robinson |
| Theme Music | David Darlington |
| Script Editor | John Ainsworth |
| Producer | Sharon Gosling |
| Executive Producers | Nicholas Briggs and Jason Haigh-Ellery |