| | | |
| --- | --- | --- |
| | Big Finish Productions have been back in the studio with Paul McGann and India Fisher, recreating their roles as the Eighth Doctor and companion Charley Pollard at the beginning of 2001. Whereas for 2001 four plays were made with Paul and India in this new run they have done six! | |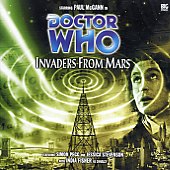 Invaders from Mars
(Mark Gattis)

This is the first story of the second 'season' of six audio dramas, starring Paul McGann as the Eighth Doctor. Released in January 2002 it is titled "Invaders from Mars" and has been written and directed by Mark Gattis. It was recorded on the 16th and 17th January 2001 and again co-stars India Fisher playing companion Charley Pollard.



Paul and India are joined by a host of famous names from today's comedy including: David Benson who is best known for his hugely successful tour and West End run on his one-man Kenneth Williams show and also Paul Punter who featured alongside Mark Gatiss in some of the sketches in BBC2's An Evening With Doctor Who shown in November 1999. Also starring are: Ian Hallard, Mark Benton, Jonathan Rigby, Simon Pegg, Jessica Stevenson and John Arthur.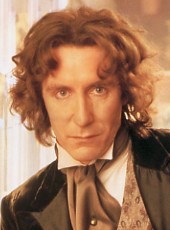 Eighth Doctor

It should come as no surprise to find that League of Gentlemen star Mark Gatiss relishes getting to grips with an alien invasion story. His first Doctor Who novel for Virgins New Adventure "Nightshade", showed an adeptness for Quatermass-style thrills.



"Invaders from Mars", while sharing its title with a classic 1950's sci-fi movie, combines the real events of Orson Welles' notorious radio production with a rather different sort of invasion.



"Invaders from Mars" was recorded in January 2001, but given the recent events in the Big Apple, Gatiss is reported to comment on how an invasion story set in Manhattan might be received now: "September 11th does have repercussions," he concedes, "but the best response anyone can have is to carry on as normal - otherwise terror does win out. This is a bit of fun and we could all do with more of that."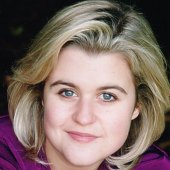 India Fisher

Trying to deliver Charley to Singapore in 1930, The Doctor finds the TARDIS has landed instead on New York's Broadway, eight years late - and right in front of a freshly-shot private eye. But The Doctor is quick to realise that this private detective has been wiped out by something that is definitely not of this Earth...



While The Doctor assumes the guise of the dead gumshoe and finds himself helping out a dame searching for her missing uncle who just happens to also be a Russian scientist. Charley, meanwhile, finds herself kidnapped by hoodlums trying to break into another gangster's 'patch'.



Meanwhile, at the nearby CBS radio studios, Orson Welles is in the final rehearsals for his shocking Hallowe'en radio production of "The War of the Worlds" blissfully unaware that New York has indeed been visited by extraterrestrials.



As tensions rise between Hitler's Germany, Soviet Russia and the other world powers, the frontiers of military science are being pushed back at a frightening rate. And underworld baron, Don 'The Phantom' Chaney, is keen for a piece of that action despite the fact that he is a mobster with only half a nose!



Does Orson Welles know that there are signs of a genuine alien presence in the city? Will his broadcast become a documentary after all? Can The Doctor pass himself off as a private investigator? And what if some of the panicked listeners to the legendary 'War of the Worlds' broadcast weren't just imagining things and that there really are Martians breeding in 1930's New York?



Will The Doctor, with the help of Orson Welles, be able to defeat a real alien invasion?


---
Important Information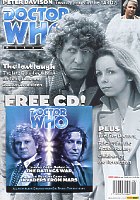 Doctor Who Magazine
(Issue 313)

If like me you were eagerly awaiting the release of this the first story in the Eighth Doctor's second season then you would not have wanted to miss Issue 313 of The Doctor Who Magazine.



Free with this issue, released on 10th January 2002, was a cover-mounted unique CD featuring a promotional version of the first episode of "Invaders From Mars". Also include on this very special disc, fans of the Sixth Doctor are also in for a treat as the CD also features an exclusive all-new adventure, titled "The Ratings War" starring Colin Baker, which has been specially written and recorded for Doctor Who Magazine.



This specially commissioned 34 minute story sees the Big Finish debut of Beep the Meep. Beep first appeared in the comic strip "The Star Beast" in issue 19 of The Doctor Who Weekly. He returned to plague The Doctor in the 1996 Doctor Who Year book and again in The Doctor Who Magazine's 20th anniversary strip "TV Action!"


Notes:
Featuring the Eighth Doctor and Charley Pollard.
Serial Number: 8F
Number of Episodes: 4
Cover Length: 100 minutes
Episode Lengths: 1 = 21'34", 2 = 20'18", 3 = 22'16", 4 = 29'53"
This story takes place after "Doctor Who: The Movie".
Cover Illustration: Clayton Hickman
Recorded: 16th and 17th January 2001
Recording Location: Christchurch Studios
Released: January 2002
ISBN: 1-903654-57-2
---
On the Back Cover:



Hallowe'en 1938.



A year after a mysterious meteorite lit up the skies of New York state, Martian invaders laid waste to the nation. At least, according to soon-to-be infamous Orson Welles they did. But what if some of the panicked listeners to the legendary War of the Worlds broadcast weren't just imagining things?



Attempting to deliver Charley to her rendezvous in Singapore 1930, The Doctor overshoots a little, arriving in Manhattan just in time to find a dead private detective. Indulging his gumshoe fantasies, The Doctor is soon embroiled in the hunt for a missing Russian scientist whilst Charley finds herself at the mercy of a very dubious Fifth Columnist.



With some genuinely out of this world 'merchandise' at stake, the TARDIS crew are forced into an alliance with a sultry dame called Glory Bee, Orson Welles himself and a mobster with half a nose known as 'The Phantom'.



And slowly but surely, something is drawing plans against them. Just not very good ones...
---
On the Inside Cover:



I wrote my first story for Big Finish, "Phantasmagoria", two years ago. After the initial thrill of actually being able to write the words "TARDIS" and "Doctor" I must admit I found the format of writing for a past Doctor a little restrictive. It was great fun, of course, but nothing like being presented with the opportunity to write for a 'new' Doctor. With only the TV Movie to go on, I found it really liberating to be able to say "this is what Doctor Who is like now". That's why, after an initially quite serious draft of Part One, the story became ... well, a bit silly.



I had the idea whilst lying in the bath and it made me laugh. What if there'd been a real alien invasion during Orson Welles' War of the Worlds? After that it was just a question of working out what the story could actually concern. I knew I wanted a brassy, old-New York feel with lots of mobsters, Nazis, Communists and fast film-noir dialogue. As for The Doctor himself, I tried to get a lot of Paul McGann's real-life brio and cheekiness into it. This is a Doctor who can be quite reckless, just to see how things might turn out.



Directing the story was an added bonus and I'd like to say how grateful I am to the whole cast for making it such a laugh. We were only in the studio for a couple of days but there was a real 'company' feel. The kid in me was genuinely touched at how thrilled everyone was to be in Doctor Who. Simon Pegg, in particular, for all his dabblings with the Force, basked, grinning, in the 'wintry Saturday-nightness' of the experience.



I know we'd all do it again like a shot.
Mark Gatiss,
December 2001
---
Full Cast List:
Part One
The Doctor
Paul McGann
Charley Pollard
India Fisher
Mouse
Ian Hallard
Ellis
Mark Benton
John Houseman
Jonathan Rigby
Orson Welles
David Benson
Bix Biro
Paul Punter
Don Chaney
Simon Pegg
Glory Bee
Jessica Stevenson
Cosmo Devine
John Arthur
Part Two
The Doctor
Paul McGann
Charley Pollard
India Fisher
Ellis
Mark Benton
Don Chaney
Simon Pegg
Bix Biro
Paul Punter
Glory Bee
Jessica Stevenson
Orson Welles
David Benson
John Houseman
Jonathan Rigby
Cosmo Devine
John Arthur
Winkler
Ian Hallard
Part Three
The Doctor
Paul McGann
Charley Pollard
India Fisher
Glory Bee
Jessica Stevenson
Orson Welles
David Benson
Cosmo Devine
John Arthur
Ellis
Mark Benton
Winkler
Ian Hallard
John Houseman
Jonathan Rigby
Bix Biro
Paul Punter
Don Chaney
Simon Pegg
Part Four
The Doctor
Paul McGann
Charley Pollard
India Fisher
Cosmo Devine
John Arthur
Don Chaney
Simon Pegg
Ellis
Mark Benton
Orson Welles
David Benson
John Houseman
Jonathan Rigby
Bix Biro
Paul Punter
The Production Team:
Writer
Mark Gatiss
Director
Mark Gatiss
Sound/Music
Alistair Lock
Theme Music
David Arnold
Producers
Gary Russell and
Jason Haigh-Ellery
Executive Producer for the BBC
Jaqueline Rayner