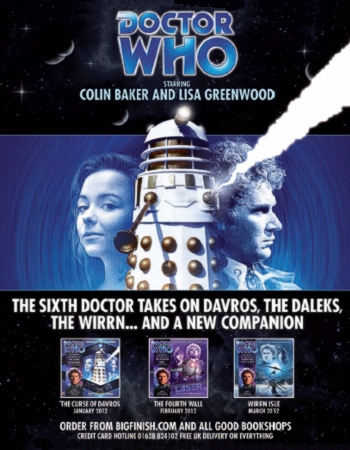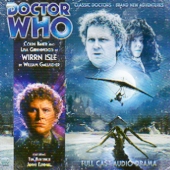 Wirrn Isle
(William Gallagher)

The mini-season for the Sixth Doctor concludes in March 2012 with the release of "Wirrn Isle", by William Gallagher. The TARDIS travels to the Nerva colonies on Earth in a story set after the 1975 Fourth Doctor story "The Ark in Space".



It is safe to say that going by the title of this story that The Wirrn are back!



When the name 'Wirrn' is mentioned you can of course be forgiven for instantly thinking of the one seen falling out of the storage cupboard in "The Ark in Space".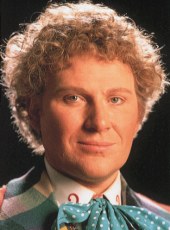 Sixth Doctor

As revealed by the William Gallagher, the writer of this story and their previous audio adventure the 2009 story "Wirrn Dawn", 'Wirrn scare me incredibly, but this is not saying a great deal. I frighten ridiculously easily, but I think now that it also means I can write it, because I really get how scary things are for the characters. That's the key part of "Wirrn Isle", though: the effect of the Wirrn on the characters. Fear magnifies the cracks that are already there'.



'I knew what the Wirrn could do and though I had to show that for new listeners I had to move them on at least a little. I felt I really got to concentrate on the impact of the Wirrn on my characters. So I felt the pressure of living up to it, but I also felt ignited by that story'.



'The Wirrn had gone down so well with listeners in our Eighth Doctor story "Wirrn Dawn", that we were really keen to get them back', Executive Producer Nicholas Briggs has revealed. 'The trick was to find another strong story for them that wasn't just a reworking of "The Ark in Space" or "Wirrn Dawn", and I think William Gallagher has come up with an entirely new story, with lots of very real characters with the kind of emotional concerns that we can all identify with'.



"Wirrn Isle" also brings to a close the trilogy of stories featuring the Sixth Doctor's newest companion, Flip Jackson. 'Flip is Jonathan Morris' character. He, John Dorney and I talked a lot about her throughout the whole process of our three stories. Jonny briefed us on her and I think both John and I went back to him on occasion to check what we were doing was consistent with what he had in mind. I had such a clear idea from Jonny that Flip seemed very real to me immediately. So much so that I felt bad about some of the things I was putting her through...'.



Joining Colin Baker, as the Sixth Doctor, and Lisa Greenwood, as Flip Jackson, are: Tim Bentinck (David Archer in The Archers) who plays Roger Buchman, Jenny Funnell (from the sitcom As Time Goes By) is Veronica Buchman, while Dan Starkey (the Sontaran Commander Strax in the 2011 Eleventh Doctor stories "A Good Man Goes to War" and "Let's Kill Hitler") is Sheer Jawn. Also starring are: Tessa Nicholson, Rikki Lawton, Helen Goldwyn and Glynn Sweet.



This story has been directed by Nicholas Briggs and was recorded on the 21st and 22nd June 2011.

---
Big Finish Magazine - Vortex: Issue 37 (March 2012)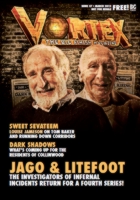 Vortex: Issue 37

Issue 37 of 'Vortex - The Big Finish Magazine' was also sent out to subscribers with this release.



In this issue...
1. Editorial - Nick Briggs

2. Sneak Previews and Whispers

3. Interview - Louise Jameson – Savage Tales

4. Article - Jago & Litefoot – Dark Rising

5. Article - Dark Shadows - Dark Thoughts

6. Forthcoming Releases - March – December 2012

7. Vortex Mail

8. Article - Blake's 7 - Liberating Times





| | |
| --- | --- |
| Published By: | Big Finish Productions Ltd |
| Managing Editor: | Jason Haigh-Ellery |
| Editors: | Nicholas Briggs and David Richardson |
| Assistant Editor: | Paul Spragg |
| Design: | Mark Plastow |
| Published: | March 2012 |
| Page Count: | 24 |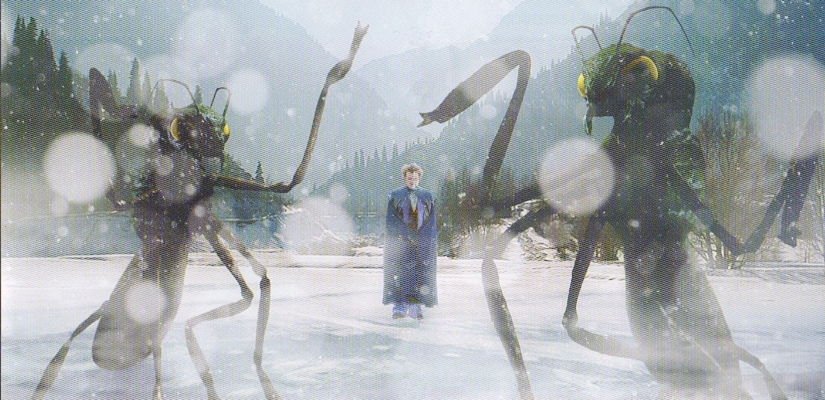 Notes:
Featuring the Sixth Doctor and Flip Jackson.
Serial Number: 7C/NAC
Number of Episodes: 4
Cover Length: 120 minutes
Episode Lengths: 1 = 27'10", 2 = 25'52", 3 = 28'11", 4 = 30'25"
Total Length: 111'38"
Also features 32 minutes of trailers, music and special behind-the-scenes interviews with the cast and producers
This story takes place between "The Trial of a Time Lord (The Ultimate Foe)" and "Time and the Rani".
Cover Illustration: Simon Holub
Recorded: 21st and 22nd June 2011
Recording Location: Moat Studios
Released: March 2012
ISBN: 978-1-84435-606-5
---
On the Back Cover:

The year is 16127. Four decades have passed since the colonists of Nerva Beacon returned to repopulate the once-devastated planet Earth – and the chosen few are finding the business of survival tough.



Far beyond the sterile safety of sanitised Nerva City, transmat scientist Roger Buchman has brought his family to an island surrounded by what they once called Loch Lomond, hoping to re-establish the colony he was forced to abandon many years before.



But something else resides in the Loch. A pestilent alien infestation that the Doctor, beaming in from Nerva City, remembers only too well from his time aboard the Beacon…



The Wirrn are back. And they're hungry.

---
On the Inside Cover:

Writer's Notes


Only in Doctor Who: comedy plus time equals tragedy. Even if you come to Wirrn Isle first, the Doctor hasn't. He's got to come to terms with the events of John Dorney's comedy The Fourth Wall and I had to make sure he had no time to do it. Keep him on the move, keep him in trouble.



You don't have to read very far into the title Wirrn Isle to gather what the Doctor will be up against, but it's the second word that's key. This is about a small family living on a frozen Loch Lomond island and coming under threat. It's an alien threat, but what that really does is split open all the fault lines in this little group.



Wirrn Isle is about what we all do to one another and the things we choose to care about.



Originally, Alan Barnes just asked me if I thought I could do something with Wirrn . I have no idea how we got from that one word to this whole tale, but I relished getting there with him, with John Dorney and Jonathan Morris - and with a cast that really makes you feel the cold of this lonely island.

William Gallagher
October 2011


Director's Notes



William's script is very much a family affair. Of course, on one level it's a rip-roaring, thrilled-packed battle with a horde of Wirrn trying to take over the Earth, but I defy anyone who has kids not to be moved by the desperately poignant moments about loss and parents' fears for the safety of their children.



And keeping with the family theme, this story picks up on the developing relationship between the Doctor and Flip. They are mistaken for father and daughter, and it's in this story that we really feel the Doctor's concern for her - especially since she's at her most reckless here.



For me, this story was the culmination of a great recording block. We seem-to have given Colin Baker more than his fair share of new companions, but he's such an accommodating chap and his Doctor's character offers so many unique opportunities for character interaction that we can never resist giving the Sixth Doctor a new challenge. The genuine warmth between Colin and Lisa really comes through in this story.

Nicholas Briggs
December 2011

---
Full Cast List:
| | |
| --- | --- |
| The Doctor | Colin Baker |
| Philippa 'Flip' Jackson | Lisa Greenwood |
| Roger Buchman | Tim Bentinck |
| Veronica Buchman | Jenny Funnell |
| Toasty Buchman | Tessa Nicholson |
| Iron | Rikki Lawton |
| Sheer Jawn | Dan Starkey |
| Dare | Helen Goldwyn |
| Paul Dessay | Glynn Sweet |
| Wirrn | Rikki Lawton |
| Automated Voices | Helen Goldwyn and Dan Starkey |
| | |
The Production Team:
| | |
| --- | --- |
| Writer | William Gallagher |
| Director | Nicholas Briggs |
| Sound/Music | Simon Robinson |
| Theme Music | David Darlington |
| Script Editor | Alan Barnes |
| Producer | David Richardson |
| Executive Producers | Nicholas Briggs and Jason Haigh-Ellery |