Free Doctor Who for Subscribers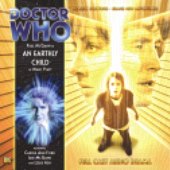 An Earthly Child
(Marc Platt)

Forty-five years after she left Doctor Who, Carole Ann Ford returns to the role of companion Susan in "An Earthly Child".



This special hour-long audio play from Big Finish Productions finds the Eighth Doctor (played by Paul McGann) visiting the planet Earth in the 22nd Century to check the progress of the grand-daughter he left behind. Things have moved on since he was last there: Susan has become a key player in rebuilding the remnants of a world decimated by a Dalek invasion (see "The Dalek Invasion of Earth"), and she has a son from her marriage to David. And Alex Campbell, The Doctor's great-grandson, is played by Jake McGann ­ the son of Paul.



"An Earthly Child" has been written by Marc Platt and is directed by Nicholas Briggs.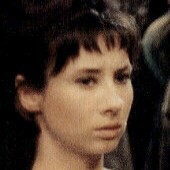 Susan

'From its inception right through to the recording day, this production felt very special indeed', Executive Producer Nicholas Briggs has stated. 'Marc Platt has written an emotionally-charged and dramatic script, which delivers everything fans could wish to see in such a momentous reunion between The Doctor and Susan. And Paul McGann was just thrilled to be working on this episode ­ he absolutely embraced the exploration of Doctor Who's own mythology, and Jake was just perfect in the role of Alex. It was also lovely to work with Carole again ­ the scenes between The Doctor and Susan will, I have no doubt, bring a tear or two to the eyes of listeners'.

The cast also includes Leslie Ash (Men Behaving Badly) as Marion Fleming and Ian Hallard as Duncan. Also starring are: Sheryl Gannaway, Matt Addis and Ian Brooker.



"An Earthly Child" was given away free in December 2009, with "Plague of the Daleks", to subscribers of Big Finish Production's monthly Doctor Who range.

Notes:
Featuring the Eighth Doctor and Susan.
Serial Number: Unknown
Number of Episodes: 1
Cover Length: 60 minutes
Episode Lengths: 1 = 67'19"
Total Story Length: 67'19"
Also features 10 minutes of special behind-the-scenes interviews with the cast and producers.
Cover Illustration: Alex Mallinson
Recorded: Unknown
Recording Location: Moat Studios
Released: December 2009
ISBN: 978-1-84435-470-2
---
On the Back Cover:

Thirty years on from the Daleks' invasion of Earth, the scars still haven't healed. The survivors inhabit a world thrown back two hundred years, a world of crop shortages and civil unrest. A world where the brightest and best of its young people are drawn to the xenophobic Earth United group.



A world sliding into a new Dark Age, believes Susan Campbell, widow of one of the heroes of the Occupation. A world in need of alien intervention. A world in need of hope…



But as Susan takes drastic action to secure the planet's future, she's oblivious to the fact that her student son, Alex, ensnared by Earth United, is in need of alien intervention too. Or so Alex's great-grandfather thinks.
---
Who's Who?

The Eighth Doctor

First television appearance: "Doctor Who - The TV Movie"
First chronological Big Finish audio appearance: "Storm Warning"



A mysterious traveller in time and space, whose only real home is his fantastical ship, the TARDIS. Many, many centuries have passed since the Doctor first journeyed into the unknown with his grand-daughter Susan, and many others have followed Susan as his travelling companion – most recently, Lucie Miller. But for the time being, fate would have it that he travels alone.


Susan Campbell

First television appearance: An Unearthly Child



The Doctor's granddaughter Susan aroused the suspicions of teachers Ian and Barbara by showing both extreme intelligence and ignorance of everyday matters. She was desperate at times to find a time and place where she could belong, but was forced to leave her happy life on Earth when her teachers became too curious. During a Dalek invasion of Earth, Susan meet and fell in love with David Foreman and, seeing her happy again, the Doctor left her behind to start a new life. She's changed a lot since she last saw her grandfather – but so has he…
---
Full Cast List:
| | |
| --- | --- |
| The Doctor | Paul McGann |
| Susan Campbell | Carole Ann Ford |
| Alex Campbell | Jake McGann |
| Holly Barrett | Sheryl Gannaway |
| Marion Fleming | Leslie Ash |
| Faisal Jensen | Matt Addis |
| Duncan | Ian Hallard |
| President of the Earth Council | Ian Brooker |
| Hope | Leslie Ash |
| Policeman/Air Control/Helicopter Pilot | Ian Brooker |
| Reporters | Ian Brooker and Matt Addis |
The Production Team:
| | |
| --- | --- |
| Writer | Marc Platt |
| Director | Nicholas Briggs |
| Sound/Music | David Darlington |
| Theme Music | David Darlington |
| Script Editor | Alan Barnes |
| Producer | David Richardson |
| Executive Producers | Nicholas Briggs and Jason Haigh-Ellery |