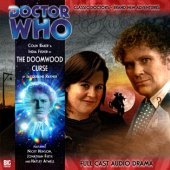 The Doomwood Curse
(Jacqueline Rayner)

August 2008's release is called "The Doomwood Curse". This is a Sixth Doctor story with 'new' companion Charley Pollard in which the get to meet the infamous highwayman, Dick Turpin. It has been written by Jacqueline Rayner and is directed by Barnaby Edwards. It was recorded on the 21st and 22nd May 2008.



'The joy of this story', revealed by Colin Baker who plays the Sixth Doctor, 'is that fact and fiction are blurred regarding the notorious highwayman, Dick Turpin. His story depends on who's writing it. He may have been an unpleasant thief, but a fictional account of his life made him rather glamorous. When I saw Jac Rayner's name on the script, I knew this'd be a good story - and it is!'



Having directed "Doctor Who and the Pirates", director Barnaby Edwards was keen to pick up the reins for Rayner's highwaymen. 'The story deals with Turpin in a fascinating way. I really like this whole milieu of horses and highwaymen, and the characters you get there. Plus, as well as Jac's great turn of phrase: the story deals with Turpin in a fascinating way... Do The Doctor and Charley meet the real one or not?'.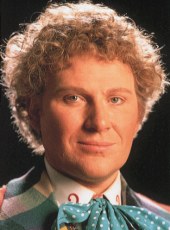 Sixth Doctor

This is the second story to feature Charley, played by India Fisher, as the Sixth Doctor's companion. Charley used to accompany the Eighth Doctor on his adventures, and, rather like River Song in "Silence in the Library/Forest of the Dead", Charley has gone back into The Doctor's personal history, 'It's an absolute joy working with Colin - he's one of life's true professionals,' reveals India, 'His Doctor and Charley have a really nice dynamic. We're still playing with her realisation that it's 'her' Doctor in another form. She feels she knows his fate...' Colin Baker is equally enthusiastic about his co-star. 'India's a great hoot to be with'.



Joining Colin Baker and India Fisher in this audio adventure are: Nicky Henson, Jonathan Firth, Hayley Atwell, Trevor Cooper, Geraldine Newman, Daisy Douglas and Suzie Chard.



Trevor Cooper has appeared before in the Doctor Who audio adventure "The Haunting of Thomas Brewster" that was released in April 2008. Hayley Atwell previously appeared in "Blood of the Daleks". Nicky Henson previously played Peter Stubbe in the Fifth Doctor story "Loups-Garoux". While Geraldine Newman starred in July 2007's "The Wishing Beast".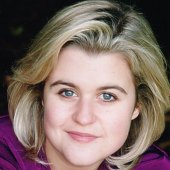 India Fisher

Nicky Henson leads Edwards' high-calibre guest cast as Turpin himself. The Doomwood Curse draws on more than one historical novel - and didn't always revolve around Turpin. 'I originally wanted to write about Robin Hood, whose reality is in much greater doubt than Turpin's,' Rayner has revealed, 'However, it was felt that would look like Doctor Who taking a pot shot at another BBC Saturday teatime drama. I've now proposed three different Robin Hood/Doctor Who stories, none of which have happened. Perhaps someone's trying to tell me something!'



Before reaching the eighteenth century and the meeting of Dick Turpin, The Doctor and Charley encounter the Grel, obsessive squid-faced aliens who first appeared in Paul Cornell's 1997 Virgin Books Bernice Summerfield novel "Oh No It Isn't". Jacqueline Rayner has revealed 'I originally just had some bland cult, but my husband suggested that cameos by 'real' monsters are always more fun. TV monsters seemed impractical, but suddenly the idea of using the Grel popped into my head. I absolutely adore writing for the Grel. They're utterly perfect, Why aren't they bigger than the Daleks?'.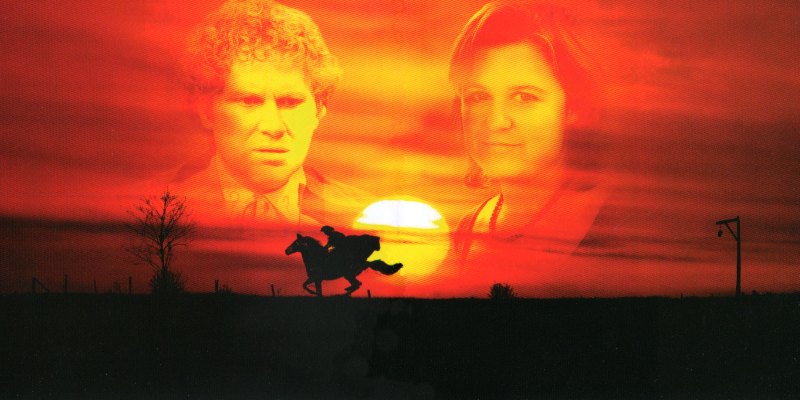 Notes:
Featuring the Sixth Doctor and Charley Pollard.
Serial Number: 7C/PB
Number of Episodes: 4
Cover Length: 120 minutes
Episode Lengths: 1 = 25'08", 2 = 26'00", 3 = 23'25", 4 = 25'50"
Total Story Length: 100'23"
Also features 33 minutes of trailers and special behind-the-scenes interviews with the cast and producers.
This story takes place between "The Trial of a Time Lord" and "Time and the Rani" and after "The Condemned".
Cover Illustration: Grant Kempster
Recorded: 21st and 22nd May 2008
Recording Location: Moat Studios
Released: August 2008
ISBN: 978-1-84435-820-0
---
On the Back Cover:

Curses and tombs, revenge from beyond the grave - and Dick Turpin!



England, 1738. On the trail of a lost book, The Doctor and Charley arrive at the beautiful country estate of Sir Ralph and Lady Sybil. But all is far from idyllic. There's a murderer on the loose, and the nearby woods are the haunt of the notorious highwayman Dick Turpin. And that's not all. Something else has journeyed here. Something that could destroy the very fabric of reality. The Doctor and Charley have just forty-eight hours to solve the mystery before the whole world succumbs to The Doomwood Curse.

---
On the Inside Cover:

Writer's Notes: Jacqueline Rayner


Fact: Doctor Who is an iconic British character.

Additional Fact: So is Dick Turpin.

Query: But was Turpin really a hero, or just a thug?

Good Fact: Charley is The Doctor's best friend

Bad Fact: But he doesn't know that yet...

Good Fact: Paul Cornell's Grel are fabulous monsters.

Additional Fact: I love writing for them!

Query: Doesn't it sound as though all these facts might add up to a thrilling adventure for the fearless and fun, Sixth Doctor?

Conclusion: There's only one way to find out...

Good Facts About The Grel: Simon Guerrier
The Grel first appeared in the 1997 Bernice Summerfield novel Oh No It Isn't by Paul Cornell


They're tentacle-faced data pirates, obsessed with gaining new information - "good facts" - and eradicating contradictions and continuity errors - "bad facts"


They get their goad facts by smacking their "dataxes" - basically, axes - into things and sucking the information out


Ten years ago, the 1998 audio adaptation of Oh No It Isn't was Big Finish's first ever production


The Grel have since appeared in the 1998 Bernice novel Where Angels Fear by Rebecca Levene and Simon Winstone, the 2001 Bernice novel The Glass Prison and the 2004 Bernice audio The Grel Escape, both by Jacqueline Rayner


This is their first appearance in Doctor Who
---
Who's Who?

The Sixth Doctor

First television appearance: "The Twin Dilemma"
First chronological Big Finish audio appearance: "Davros"



He has been exploring the universe for hundred of years. He fights injustice. He defeats evil. He helps people. The Doctor sacrificed his previous life on the planet Androxani Minor to save his companion Peri from a toxic virus. Now he is travelling through time and space on his own, driven on by his insatiable curiosity and adventurous spirit. In this incarnation he is forthright, often abrasive and can be blunt to the point of rudeness in the face of grave danger. But when he answers a distress call emanating from Earth in the year 500,002, he can't possible know that a new and entirely unexpected phase in his long life is about to begin…


Charley Pollard

First Big Finish audio appearance: "Storm Warning".



Charlotte Elspeth Pollard (1912 – 1930); born on the day the Titanic sank; died in the crash of the airship R101. (Or at least, that's how the Web of Time has it.) In reality, the self-styled 'Edwardian Adventuress' was whisked away on an incredible journey through time and space in the company of the Eighth Doctor. The journey ended in 2008, when she walked away into the Singapore night. (Or at least, that's how The Doctor remembers it.) In reality, she'd been washed up on a lonely island in the year 500,002, from where she sent an SOS out to the TARDIS. But it wasn't 'her' Doctor who answered her call…
---
Full Cast List:
| | |
| --- | --- |
| The Doctor | Colin Baker |
| Charley Pollard | India Fisher |
| Dick Turpin | Nicky Henson |
| John | Jonathan Firth |
| Eleanor | Hayley Atwell |
| Sir Ralph | Trevor Cooper |
| Lady Sybil | Geraldine Newman |
| Molly | Suzie Chard |
| Susan | Daisy Douglas |
| Grel | Nicky Henson |
| Wheeler/Justice | Jonathan Firth |
| Priest/Coachman/Toll-Keeper/Leeves/Judge | Trevor Cooper |
| Villager/Witness | Geraldine Newman |
| Boy/Witness | Daisy Douglas |
| Grel/Crone/Reminder Bot | Suzie Chard |
The Production Team:
| | |
| --- | --- |
| Writer | Jacqueline Rayner |
| Director | Barnaby Edwards |
| Sound/Music | Martin Johnson |
| Theme Music | David Darlington |
| Script Editor | Alan Barnes |
| Producer | David Richardson |
| Executive Producers | Nicholas Briggs and Jason Haigh-Ellery |