| | | |
| --- | --- | --- |
| | "Dr John Smith - you're under arrest. You do not have to say anything, but it may harm your defence if you do not mention when questioned something which you later rely on in court..." | |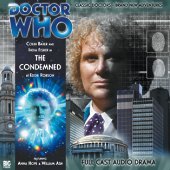 The Condemned
(Eddie Robson)

The release for February 2008 is a Sixth Doctor police drama called "The Condemned" that is written by Eddie Robson and directed by Nicholas Briggs. It has been described as a gritty murder mystery with a twist. This story was recorded on the 29th and 30th November 2007.



"The Condemned" features two guest stars from the new series of Doctor Who: Anna Hope (who played Novice Hame in "New Earth" and "Gridlock") plays the part of Detective Inspector Patricia Menzies. 'Anyone expecting the sweetness of Novice Hame is in for a shock,' says director Nicholas Briggs. 'Dl Menzies is a brash, no-nonsense lady and Anna was brilliant, sparking really well off Colin Baker.' Also starring is William Ash (who appeared in "42") as the mysterious Sam. 'When I knew we were doing a story set in present day Manchester, I knew we had to get Will in, ' says Nicholas Briggs. 'He's got the most Manchestery Manchester accent I've ever heard. We worked together at the Sheffield Crucible last year, and I knew we just had to get him into an audio. He's a great actor and delivers something really rather unnerving in this story.'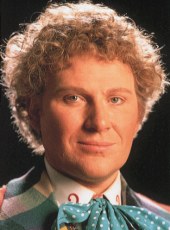 Sixth Doctor

Other cast members are: Sara De Freitas, Lennox Greaves, James George, Diana Morrison, Sephen Aintree and Steve Hansell.



Also starring alongside Colin Baker is India Fisher continuing her role as Charley Pollard. After ending her travels with the Eighth Doctor in December 2007's "The Girl Who Never Was" Charley found herself stranded on a desert island in the far future – only to witness the arrival of the TARDIS. But instead of the TARDIS being controlled by the Eighth Doctor it is occupied by the Sixth and so a new chapter in her life is about to begin…



'It's just about the worst possible thing that could happen to Charley,' says Alan Barnes, audio script editor, writer on "The Girl Who Never Was" and Charley's creator. 'She thinks 'her' Doctor - The Eighth - is dead; and just when she thinks they're going to have a happy ending, against all odds, the 'wrong' Doctor - the Sixth - comes to her rescue! It was an irresistible twist.'



It's also a big deal, given that Charley and the Eighth Doctor have whizzed through time and space since 2001's "Storm Warning". Their relationship came to an end during October 2007's "Absolution", with Charley determined to leave the TARDIS after the death of companion C'rizz (played by Conrad Westmaas) all because of The Doctor's ability to move on which really strikes a chord with her.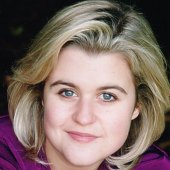 India Fisher

'Our saga with the Eighth Doctor, Charley and C'rizz seemed to have come to its natural end,' says Alan Barnes. 'Especially with the start of the Eighth Doctor/Lucie adventures which have aired on BBC7. C'rizz's story was always destined to end the way it did, but it seemed a bit unfair on Charley - and lovely India Fisher! - to stop her story, just because 'her' Doctor's moved on. I've invested too much in the character over the last seven years to do that, and I think the listeners have too.'



'Charley's quite savvy with all this timey-wimey malarkey by now,' says writer Eddie Robson, 'so she realises quite fast that she can't let on that she's a companion from his future. Worse, she also thinks he's dead - and though he's her Doctor, she can't quite let go. She wants to stick with him, but kind of has to audition again for the role of companion!'



"The Condemned" is a crime drama thriller set in present-day Manchester and picks up where "The Girl Who Never Was" left off. Crucially, Charley doesn't tell him that she's travelled with his future incarnation...



After finding herself stranded and then rescued – but not by The Doctor whom she started her travels with – Charley Pollard finds herself back in the TARDIS but with a huge dilemma as The Doctor that rescued her is a previous incarnation – so how is she going to explain to the Sixth Doctor that she once travelled with The Eighth?



Charley blunders her way through this situation, trying to disguise her true identity, by calling herself Charley Smith, and having to think quickly when she is nearly caught out by a suspicious Doctor when she is not fazed by the different dimension inside the TARDIS and already is aware of not only the controls but also how The Doctor will react to things.



The Doctor is very unsure of his 'new' companion especially when the TARDIS materialises inside a residential tower block and, after finding a dead body, The Doctor is left alone while Charley goes off to ring the police.



While waiting for Charley to return The Doctor ponders about Charley while taking a look around the dead person's flat. It is not long though before he has company. Not by a returning Charley but by the police who arrest him on suspicion of murder. Taken to the local police station The Doctor finds himself being interviewed, by DI Patricia Menzies, as the prime suspect.



DI Menzies though soon realises that The Doctor knows more about the murder then he is letting on. But she is completely unaware that The Doctor is convinced that the dead body is in fact an alien. Then, when DI Menzies is taken off the case because it seems there was no dead body and so no murder, The Doctor convinces DI Menzies to allow him to assist her solving this mystery – even though she is meant to be on leave.



Meanwhile Charley, instead of calling the police finds herself hit over the head and, when she wakes up, a prisoner in the flat next door. Then, when she is left alone, the phone rings and she finds that she is not the only one in the block of flats that is being held captive.



Charley, thinking that she has been abandoned by The Doctor, has to find a way of freeing herself - but why is she being held captive? And why is a girl, called Maxine, interested in The Doctor and wants her to find out what happened in that room? And who is she working for who isn't going to be happy if Maxine doesn't come up with the goods.



A deadly conspiracy is at work - one whose effects will be felt far beyond the walls of Ackley House…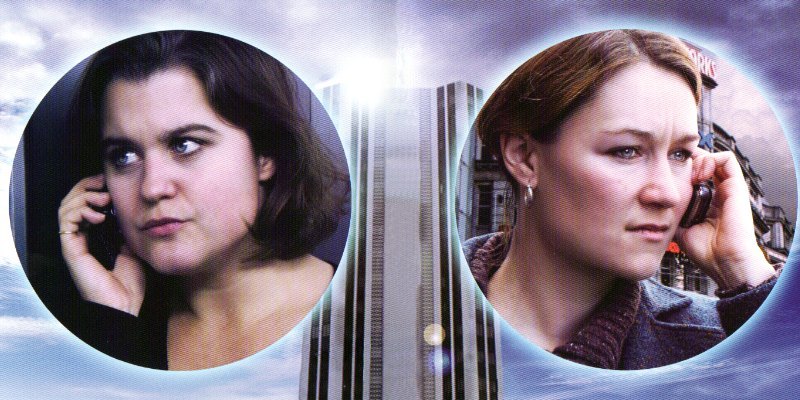 Notes:
Featuring the Sixth Doctor and Charley Pollard.
Serial Number: 7C/PA
Number of Episodes: 4
Cover Length: 120 minutes
Episode Lengths: 1 = 29'21", 2 = 28'03", 3 = 24'37", 4 = 27'28"
Total Story Length: 109'29"
Also features 38 minutes of trailers and special behind-the-scenes interviews with the cast and producers.
This story takes place between "The Trial of a Time Lord" and "Time and the Rani" and follows on from "Urgent Calls", for The Doctor, and "The Girl Who Never Was" for Charley Pollard.
Cover Illustration: Barry Piggott
Recorded: 29th and 30th November 2007
Recording Location: Moat Studios
Released: February 2008
ISBN: 978-1-84435-314-9
---
On the Back Cover:

Manchester, 2008. The TARDIS lands inside a run-down tower block, beside a dead body - which leads to some awkward questions when The Doctor is found there by the police. Made the prime suspect, how can The Doctor prove to the no-nonsense DI Patricia Menzies that this is not the open-and-shut case it seems, and that she's actually investigating the death of an alien?



Higher up in Ackley House, a girl named Maxine watches The Doctor being taken away in a squad car. Someone wants her to find out what happened in that room, and isn't going to be happy if she doesn't come up with the goods. But she's got hold of someone who knows - someone very important to The Doctor.

---
On the Inside Cover:

Actor's Notes: India Fisher – Charley Pollard


"I was very upset when I thought the end of my Doctor Who journey was imminent. Then during the recording of The Girl Who Never Was Nick Briggs said, 'Don't worry, we've got an idea of what will happen to her later'.



"I was thrilled, because I'd met Colin at conventions and we did Zagreus together. He's a lovely man, and I'd always enjoyed his Doctor Who performance.



"I've just done my first two scenes with Colin and suddenly it's a completely different dynamic and that's lovely. It's an opportunity to breathe new life into the character of Charley."


Director's Notes: Nicholas Briggs



I'm a big fan of Eddie Robson's writing. His scripts keep me awake at night and make me laugh out loud – not necessarily always at the same time, but actually quite often at the same time… What I particularly love about his work is his ability to combine fascinating, really neat ideas with excitement and fear, and then infuse the script with a genuine sense of fun.



The Condemned is in so many ways a very bleak tale, involving some really disturbing science fiction ideas; but the wit of the dialogue and the detail of the characters lift it high above any possible suffocating numbness. Eddie's view of the universe seems to coincide somewhat with mine, which is that despite all the amazing and terrifying stuff put there, individual people will still have their odd obsessions, trivial tragedies and personality ticks. And sometimes, when you look at these facets in an Eddie Robson sort of way, it makes you laugh.



Oh, and by the way, my favourite line is 'Wait! What on Earth is a balti?'.
---
Who's Who?

The Sixth Doctor

First television appearance: "The Twin Dilemma"
First chronological Big Finish audio appearance: "Davros"



He has been exploring the universe for hundred of years. He fights injustice. He defeats evil. He helps people. The Doctor sacrificed his previous life on the planet Androxani Minor to save his companion Peri from a toxic virus. Now he is travelling through time and space on his own, driven on by his insatiable curiosity and adventurous spirit. In this incarnation he is forthright, often abrasive and can be blunt to the point of rudeness in the face of grave danger. But when he answers a distress call emanating from Earth in the year 500,002, he can't possible know that a new and entirely unexpected phase in his long life is about to begin…


Charley Pollard

First Big Finish audio appearance: "Storm Warning".



Charlotte Elspeth Pollard (1912 – 1930); born on the day the Titanic sank; died in the crash of the airship R101. (Or at least, that's how the Web of Time has it.) In reality, the self-styled 'Edwardian Adventuress' was whisked away on an incredible journey through time and space in the company of the Eighth Doctor. The journey ended in 2008, when she walked away into the Singapore night. (Or at least, that's how The Doctor remembers it.) In reality, she'd been washed up on a lonely island in the year 500,002, from where she sent an SOS out to the TARDIS. But it wasn't 'her' Doctor who answered her call…
---
Full Cast List:
| | |
| --- | --- |
| The Doctor | Colin Baker |
| Charley Pollard | India Fisher |
| DI Patricia Menzies | Anna Hope |
| Sam | William Ash |
| Maxine | Sarah De Freitas |
| Dr Joseph Aldrich | Lennox Greaves |
| Slater | James George |
| Antonia Bailey | Diana Morrison |
| DCI Turnbull | Stephen Aintree |
| PC Blackstock | Steve Hansell |
| Jane | Diana Morrison |
| Goon | Stephen Aintree |
| Police Officers & Guys in Gym | Steve Hansell and Stephen Aintree |
The Production Team:
| | |
| --- | --- |
| Writer | Eddie Robson |
| Director | Nicholas Briggs |
| Sound/Music | David Darlington |
| Theme Music | David Darlington |
| Script Editor | Alan Barnes |
| Producer | David Richardson |
| Executive Producers | Nicholas Briggs and Jason Haigh-Ellery |