"The Death Collectors" - An Adventure in Three Episodes
"Spider's Shadow" - A Single Episode Adventure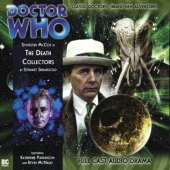 The Death Collectors and Spider's Shadow
(Robert Ross)

'There is Only Death'



June 2008's release is a three part story called "The Death Collectors". It is written by Stewart Sheargold and is directed by Ken Bentley (this being his first Big Finish Productions Doctor Audio story) and was recorded on the 17th and 18th March 2008. It has been described as a very scary adventure for the Seventh Doctor.



'There is Only Death' is not the life-affirming message one expects from Doctor Who these days so just what was writer Stewart Sheargold thinking when he wrote this story? 'It's the first Doctor Who audio work I've done for executive producer Nick Briggs. I was lucky to have Alan Barnes as script editor on my last story "Red", and it was he who asked me to pitch a storyline for the solo Seventh Doctor that was "hard scifi" - which was fortunate, as I love how malleable that style is to re-invention. Alan also suggested doing it as a three-part story, which removes that tricky third episode', which is occasionally a limbo before the final act. Doctor Who is such a marvellously adaptable format that it can work within hard sci-fi and yet, as it doesn't visit that territory often, it can still seem quite fresh when it does.'



The story shares a musical theme with the Seventh Doctor's last ever story, the 1996 "Doctor Who: The Movie" - that of Puccini's Madame Butterfly... 'With a Doctor nearing the end of his incarnation and a script concerning death and reincarnation, it would have been a waste not to delve into the Seventh Doctor's forthcoming demise,' as revealed by Stewart Sheargold. 'I didn't want The Doctor standing on the outside looking in - he had to become involved, and Puccini and the dramatic irony of the precognition of his death was his way into the story.'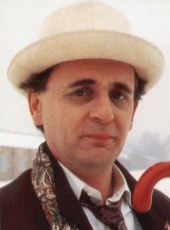 Seventh Doctor

"The Death Collectors" is essentially a Gothic horror piece in a cold, harsh environment with a love story within it. Joining Sylvester McCoy is guest star Katherine Parkinson (The IT Crowd and Doc Martin) who plays a character called 'Danika Meanwhile'. Also starring are: Alastair Cording, Derek Carlyle and Katarina Olsson.

A prequel to this story can be heard in the
Fifth Doctor
and Nyssa Companion Chronicles story "The Darkening Eye".

Accompanying "The Death Collectors" is a one-part story called "Spider's Shadow" – also starring Sylvester McCoy as the Seventh Doctor.



Guest star Kevin McNally, who plays the part of enigmatic Henry, recently played Gibbs in the blockbuster Pirates of the Caribbean trilogy. His other screen credits include De-Lovely and Johnny English, while he also appeared as Hugo Lang in the 1984 Sixth Doctor television story "The Twin Dilemma" – this was the first story to feature Colin Baker as The Doctor. Also starring are Katarina Olsson, Carol Fitzpatrick, Derek Carlyle and Alastair Cording.



It is the eve of battle and the Martial Princesses Louise and Alison are hosting a royal ball. But there are unwelcome visitors in the garden and a sequence of events spiralling out of control. And what's more, The Doctor doesn't even remember arriving.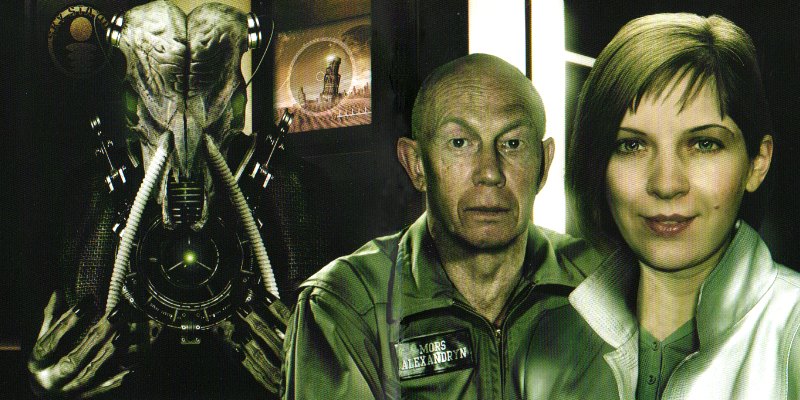 Notes:
Featuring the Seventh Doctor.
Serial Number: 7Z/C
Number of Episodes – "The Death Collectors": 3 and "Spider's Shadow": 1
Cover Length: 120 minutes
Episode Lengths – "The Death Collectors": 1 = 28'17", 2 = 23'54", 3 = 33'02" and "Spider's Shadow": 1 = 33'04"
Total Story Lengths – "The Death Collectors": 85'13" and "Spider's Shadow": 33'04"
Also features 24 minutes of trailers and special behind-the-scenes interviews with the cast and producers.
Both stories take place between "Survival" and "Doctor Who: The Movie" and after "Frozen Time".
Cover Illustration: Barry Piggott
Recorded: 17th and 18th March 2008
Recording Location: Moat Studios
Released: June 2008
ISBN: 978-1-84435-318-7
---
On the Back Cover:
"The Death Collectors"



'There is only death.'



A virulent disease that killed millions. A missing scientist. An ancient race of salvagers who collect and preserve the dead. The quarantined planet Antikon connects them all.



When The Doctor arrives on a sky station above Antikon, a single accident has already set in motion a chain of events that will mean the death of every living thing. And the only way he can stop it is to die. Again.


Includes Bonus One-Part Adventure:

"Spider's Shadow"
---
On the Inside Cover:

Writer's Notes: Stewart Sheargold


When I was asked back to do another Seventh Doctor story with a definite hard sci-fi edge, I immediately began to think of something that was alienating and challenging, like the best hard sci-fi.



I pitched something along the lines of Danny Boyle's Sunshine vs Tarkovsky's Solaris. I wanted harsh mechanics and technology and that atmosphere of unforgiving, capricious space where human frailty becomes extreme, both physically and emotionally. Where the threat was so alien and incomprehensible that it was a challenge to the psyche.



This was a perfect situation in which to place solo, lonesome Seventh Doctor at once full of wise experience of the incomprehensible and yet brooding as he comes to the end of his own time. Naturally, it led to a dirge for the Seventh Doctor on his forthcoming death. And of course what stands alongside death but love… so I wrapped a grim, dark, creepy, slightly alienating story about death around a love triangle. As you do.


Director's Notes: Ken Bentley



Many of the great fictional characters of all time have been primarily concerned with the nature of life and death. Tapping into a literary fixation that can be traced back to the ancient Greeks (and probably beyond), The Death Collectors by Stewart Sheargold brings this preoccupation up-to-date with a bang.



He's cleverly referred to some of the great themes of gothic literature and has woven them together with one or two very smart references to our hero's eternal struggle – threads which reach into our past and his future, resonating through time and space. The Death Collectors is a perfectly constructed tapestry of mythological and fictional influences, delicately reconstructed to form a unique adventure. Genius.



And the icing on the cake is a bite of non-stop head-candy – Spider's Shadow. Stewart has embraced similar themes, spun a rip-roaring tale of love and death, and written a witty and inventive companion piece.
---
Who's Who?

The Seventh Doctor

First television appearance: "Time and the Rani"
First chronological Big Finish audio appearance: "Unregenerate!"



He has been exploring the universe for hundreds of years. He fights injustice. He defeats evil. He helps people. Since his regeneration, The Doctor has been a little unpredictable. One moment he can be frivolous and fun, the next he's thoughtful and serious.
---
Full Cast List:
| | |
| --- | --- |
| The Death Collectors | |
| | |
| The Doctor | Sylvester McCoy |
| Professor Mors | Alastair Cording |
| Danika Meanwhile | Katherine Parkinson |
| Smith Ridley/Dar Traders | Derek Carlyle |
| Nancy | Katarina Olsson |
| | |
| Spider's Shadow | |
| | |
| The Doctor | Sylvester McCoy |
| Alison Keldafrian | Katarina Olsson |
| Louisa Keldafrian | Carol Fitzpatrick |
| Henry | Kevin McNally |
| Colonel | Derek Carlyle |
| Guard | Alastair Cording |
The Production Team:
| | |
| --- | --- |
| Writer | Stewart Sheargold |
| Director | Ken Bentley |
| Sound/Music | David Darlington |
| Theme Music | David Darlington |
| Script Editor | Alan Barnes |
| Producer | David Richardson |
| Executive Producers | Nicholas Briggs and Jason Haigh-Ellery |