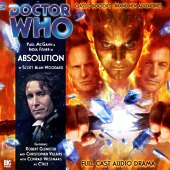 Absolution
(Scott Alan Woodard)

Written by Scott Alan Woodard and directed by Barnaby Edwards the release for October 2007 was "Absolution" - an Eighth Doctor story, starring Paul McGann, and with his companions Charley Pollard and C'rizz. This story was recorded on the 26th and 27th June 2007. This is Scott Alan Woodard's second Doctor Who Audio release for Big Finish Productions. His first being "The Juggernauts" released in January 2005.



The Doctor and his two companions find themselves at a turning point in their lives.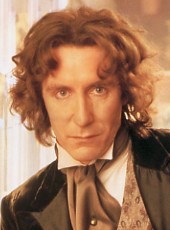 Eighth Doctor

With the announcement that the Eighth Doctor would be appearing in his own series of audio adventures, with new companion Lucie Miller, on the digital radio station BBC7 in the early part of 2007, and with the subsequent announcement that a second series was being planned, Big Finish Productions have decided to end the inclusion of the Eighth Doctor in their main Doctor Who audio range. This story will therefore be the last for long-running companion C'rizz's played by Conrad Westmaas.



As explained by executive producer Nicholas Briggs 'Conrad has done such good work for us over the years so we knew he needed a great, dramatic send off. Tears are shed and feathers are ruffled, which leads directly into our December release, "The Girl Who Never Was"...'



Joining Paul McGann, India Fisher and Conrad Westmaas, in "Absolution", are: Robert Glenister ("The Caves of Androzani"), Christopher Villiers ("The King's Demons" and Emmerdale) and Natalie Mendoza (Hotel Babylon). Also starring are: Tony Barton and Geoff Breton.



When Charley becomes interested in an artefact belonging to C'rizz, The Doctor's Eutermesan companion, the TARDIS breaks down in a forbidden sector of space trapped between Heaven and Hell.



The Doctor's sins are catching up with him and he and his two companions find themselves in grave danger – for which one of them will result in the end of their travels in the TARDIS.



Then the TARDIS starts to split apart and C'rizz finds himself separated from The Doctor and Charley and in a strange world. Ghostly voices cry out for salvation and only C'rizz, can answer their call - for only he knows the secret of the Absolver. But will he use it to rescue his friends or save the universe?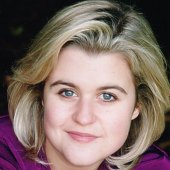 India Fisher

With strange things happening to the TARDIS can The Doctor and Charley trust what they are seeing is real or is it all a fantasy? What is happening to The TARDIS and is The Doctor's time machine really dying? What has happened to C'rizz and how has he got caught up with the infernal beast Borarus?



The truth behind C'rizz's true is revealed and even The Doctor is shocked to discover the damage he has done when he allowed C'rizz to join him on his travels away from the Divergents Universe.



Time is running out and Judgement Day is at hand and for The Doctor nothing will ever be the same again as he is on the brink of losing not one but possible both of his travelling companions…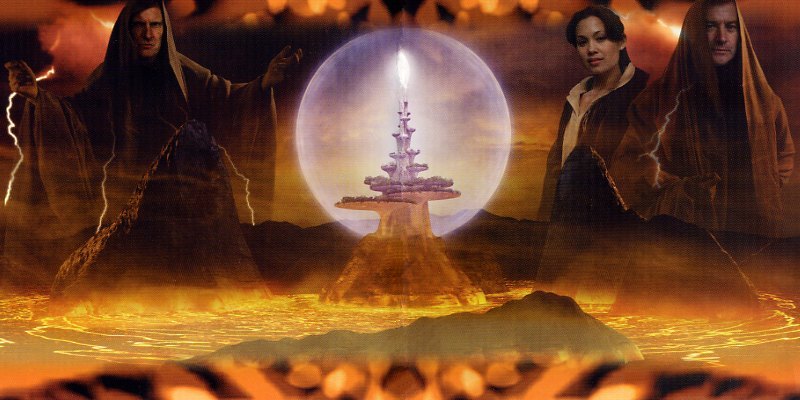 Notes:
Featuring the Eighth Doctor, Charley Pollard and C'rizz.
Serial Number: 8YD
Number of Episodes: 4
Cover Length: 120 minutes
Episode Lengths: 1 = 24'10", 2 = 25'11", 3 = 24'12", 4 = 27'51"
Total Story Length: 101'24"
Also features 47 minutes of music, trailers and special behind-the-scenes interviews with the cast and producers.
This story takes place after "Doctor Who: The Movie" and after "Memory Lane".
Cover Illustration: Alex Mallinson
Recorded: 26th and 27th June 2007
Recording Location: Moat Studios
Released: October 2007
ISBN: 978-1-84435-183-1
---
On the Back Cover:

Confession. Penance. Absolution.



The TARDIS breaks down in a forbidden sector of space. Ghostly voices cry out for salvation and only C'rizz, The Doctor's Eutermesan companion, can answer their call - for only he knows the secret of the Absolver. But will he use it to rescue his friends or save the universe?



The Doctor's sins are catching up with him and the infernal beast Borarus is hungry. Time is running out and Judgement Day is at hand.



Welcome to Hell.

---
On the Inside Cover:

Directors Notes: Barnaby Edwards


"The premise of Absolution is nothing lens than monumental and I think it's fair to say we all gulped a good few times when Scott's first draft came in. It was just so big: an infernal city a planet of fire, an eviscerated TARDIS, flying demons...

But initial reactions can be deceptive. Absolution is at heart a very small story of love and loss, the larger catastrophe of Utebbadon-Tarria mirroring the more personal tragedy that befalls the TARDIS crew.

It was obvious we would need same exceptional actors to wrest the human story from all the spectacular trappings. Fortunately, we were in the safest of hands with Robert Glenister, Christopher Villiers and Natalie Mendoza, who were all determined to keep the drama firmly grounded in believable emotions. I was glad, too, of Tony and Geoff who provided much needed comic relief.

Absolution was not the easiest story to direct, but I'm very pleased with the results. I hope Conrad is, too."


Quotes: Conrad Westmaas



"My first memory of life on this planet, I'm ashamed to say, is the Sea Devils coming out of the sea - that's the first thing I can remember which explains a lot. So, yeah, I was chuffed to buckets when Gary asked me.

"One of the many jobs I did - as an actor - I worked far Doctor Who Magazine for 5 months. And I think as a bit of a leaving present... Clayton Hickman and Gary Russell just did a bit of a deal in a darkened room somewhere and just gave me a bit part in a Peter Davison play... And I was like, 'Right! I'm in Doctor Who, for a day, I'm going to have this!' So, I ludicrously over-prepared and really gave it my all - and just had a great day - and then Gary called me up - a couple of weeks later, I think it was - and said, 'We're looking for a new companion for the 8th Doctor, would you like to do it?' After an initial, sort of shocked, moment - and I had to pinch myself - I just went, 'God, yes! Bring it on!' and have been doing it ever since... Fantastic."
---
Who's Who?

The Eighth Doctor

First television appearance: Doctor Who
First Big Finish audio appearance: "Storm Warning"



After a prolonged time trapped in an alternative universe, the Eighth Doctor recently found his way home, along with his longtime companion Charley Pollard and their new Etttermesan friend, C'rizz. Since returning, they've faced dangers on alien planets, in Victorian high society and, most terrifying of all, a future Earth populated entirely by The Doctor's oldest and most bitter foes, the Daleks. Wherever the TARDIS takes him, it seems there's no respite...


Charley Pollard

First Big Finish audio appearance: "Storm Warning".



Charley was rescued by The Doctor from aboard the ill-fated R101 airship in 1930. With scant regard for her own safety, and thus against The Doctor's wishes, she went with her new best friend into the Divergent Universe, knowing that she might never see Earth - or anyone she has known and loved - ever again. However, after resisting a number of temptations to abandon The Doctor and C'rizz, she stuck by them and has been rewarded by returning to her own universe. Whether that proves to be a wise or safer course of action remains to be seen...


C'rizz

First Big Finish audio appearance: "The Creed of the Kromon".



A Eutermesan, C'rizz's natural curiosity made him join The Doctor and Charley and, although an outwardly peaceful man, the truth has slowly been emerging that his past might not have been as pure and innocent as Charley and The Doctor currently believe. Genetically engineered to absorb the colours, emotions and even ideals of those around him, he now fights to stop himself getting lost amongst the myriad personalities that co-exist within his mind. Personalities that were once alive but now are dead – seemingly at C'rizz's own hands. Personalities that his travelling companions must remain ignorant of.
---
Full Cast List:
| | |
| --- | --- |
| The Doctor | Paul McGann |
| Charley Pollard | India Fisher |
| C'rizz | Conrad Westmaas |
| Aboresh | Robert Glenister |
| Cacothis | Christopher Villiers |
| Lolanthia | Natalie Mendoza |
| Straith | Tony Barton |
| Phelgreth | Geoff Breton |
The Production Team:
| | |
| --- | --- |
| Writer | Scott Alan Woodard |
| Director | Barnaby Edwards |
| Sound/Music | Simon Robinson |
| Theme Music | David Darlington |
| Script Editor | Alan Barnes |
| Producer | Sharon Gosling |
| Executive Producers | Nicholas Briggs and Jason Haigh-Ellery |