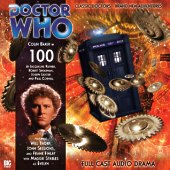 100
(Robert Shearman, Joseph Lidster, Jacqueline Rayner and Paul Cornell)

The 100th Big Finish Productions' Doctor Who audio release is a double CD containing four self-contained, 25-minute long stories featuring the Sixth Doctor and Evelyn Smythe. Release in late September 2007 and entitled "100" this release is in a similar format to "Circular Time" - this time with each story reflecting the concept of the number 100.



Each story has been written by a different writer and from some of Big Finish Productions best-loved authors. These being: Robert Shearman, Joseph Lidster, Jacqueline Rayner and Paul Cornell. This release has been directed by Nicholas Briggs and was recorded on the 25th June and 12th July 2007.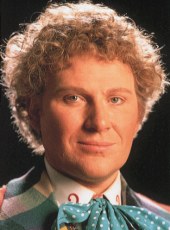 Sixth Doctor

As revealed by Executive Producer Nicholas Briggs, 'We've been planning the shape of our anniversary release for some time because we wanted something that was quintessentially Big Finish and clearly a special celebration. "Circular Time" worked so well earlier this year that we were keen to revisit the four-story format'.



'Colin's story commemorates our 100th regular Doctor Who release. And it's also the first one I've directed in ages. We had four, wildly different scripts and a lovely cast. John Sessions appears as Mozart in various confusing guises, and Frank Finlay plays the mysterious Old Jacob. Will Thorp, who appeared in last year's TV story "The Impossible Planet/The Satan Pit", takes on the role of Gaius Caesar'.



Joining Colin Baker, as the Sixth Doctor, and Maggie Stables, as his companion Evelyn Smythe, are: Will Thorp, Lucy Paterson, Susan Brown, John Sessions, Frank Finlay, Martha Cope, Alex Mallinson and Nicholas Briggs.


---

1. 100 BC (by Jacqueline Rayner)



The Doctor and Evelyn arrive in Rome, 101 BC in October where they get to meet Julius Caesar (Senior).



They manage to get themselves invited back to Julius Caesar's house so they can meet his wife Aurelia. It appears soon becomes obvious to The Doctor and Evelyn that Aurelia had other plans for her husband – one that could result in a happy event 9 months later. Doctor and Evelyn realise that just being in their presence has damaged the true course of history and this is proved correct when the TARDIS takes them 9 months into the future where they arrive just in time to witness the birth of their son Julius Caesar (Junior), who will one day become the Emperor of Rome. But instead of a son Aurelia gives birth to a daughter…



Realising that they have changed history The Doctor is desperate to put time back on the right track. Evelyn though is excited at the prospect of what would happen if a woman became all important at this time in history. And so while The Doctor tries to put things right Evelyn does everything she can to thwart him.



But her excitement soon turns to confusion when they both realise that they have not changed history at all…


---

2. My Own Private Wolfgang (by Robert Shearman)



The Doctor takes Evelyn to attend the 100th birthday party concert of Wolfgang Amadeus Mozart but instead of finding a genius at work they find a tormented young man who wonders if his music would be better respected, maybe, if he had died as a young man?



And so at the concert, The Doctor and Evelyn attend, they witness, as does the other masked guests, Mozart shooting himself in the head. When they go backstage they discover that rather than dying Mozart has survived and there is no visible sign of any gunshot wounds.



Then when Mozart's assistant arrives they discover that not all is well. It seems that Mozart's assistant is in fact a Mozart of the future, who has been travelling back in time to manipulate the Mozart of the present. Realising that his cover has been exposed Mozart of the future activates a teleport device taking Evelyn with him – back to the future.



Separately The Doctor and Evelyn discover that there is more than the one Mozart – in fact there are over 800 thousand clones!



Mozart has become so popular in the future, and with everyone wanting a clone of him, and so he has been mass produced and replicated. The would be legend of music has become a scientific curiosity.



But even the novelty of having your very own Mozart can lose its appeal and so the Mozart of the future decides to prevent Mozart from become so popular. Things though get very confusing for The Doctor and Evelyn when more and more of the Mozart clones try to prevent the real Mozart from taking the commands of each other.



Then The Doctor discovers a novel way of preventing Mozart from becoming so popular…


---

3. Bedtime Story (by Joseph Lidster)



Once upon a time...



Jacob Williams is going to tell the tale of Sleeping Beauty but he realises he has told that one too many times so, instead, tells of how he once met this man called The Doctor...



It's a tale of love and death and a family with a terrifying secret…


The Doctor and Evelyn learn of a death in Jacob Williams' family – one of her students before she was whisked away by The Doctor. Evelyn decides that they should visit Jacob so as to offer their condolences.



The Doctor and Evelyn learn that Jacob' father died all because Jacob has a newly born son. But how can this be?



However, shortly after arriving Jacob's mother dies and it is then that The Doctor discovers that not all is well with Jacob's family – especially as Jacob told The Doctor that his mother would die very soon. But how can this prediction come true when Jacob's mother come true when she is fit and well?



The Doctor and Evelyn become involved in a family with a terrifying secret… A secret that has haunted it for generations and, unless The Doctor can solve the mystery, will haunt it for generations to come…



But are Jacob's parents really dead or has something else happened to them? Why is there a history of these strange deaths in Jacob Williams' family every time a son is born into the family? And why is Evelyn acting strangely and not her normal self?



The Doctor discovers that not all is well with his companion making it even harder to get to the bottom of this mystery. And when he does he comes up with a very timely way of bring those who have 'died' back to life…
---

4. 100 Days of The Doctor (by Paul Cornell)



While in the TARDIS The Doctor loses control and Evelyn witnesses the take over of his body and mind by an intelligent virus that seeks revenge for the actions of The Doctor. The virus takes over The Doctor's speech and so announces that over the next 100 days it is going to close down parts of The Doctor until he is dead.



Why would someone want to assassinate The Doctor and will he be able to use the next 100 days to find out who did it and so prevent his own death?



The Doctor decides that he needs to discover exactly when he became infected and so The Doctor and Evelyn use the TARDIS to travel back in time so that they spy on the previous incarnations of The Doctor. Much to the amusement of Evelyn who gets to see younger versions of The Doctor and his previous companions.



With time against them and The Doctor's health deteriorating day by day the task to identify the point in time when The Doctor was assassinated is fast approaching. But as they get closer to that point in time the alien virus retakes over The Doctor's body in an attempt to prevent The Doctor and Evelyn from seeking out the truth.



Will The Doctor be able to overcome the virus and so track down his killer in time and if he does will he be able to stop his own assassination?
---
Big Finish Magazine - Issue 10 (Autumn 2007)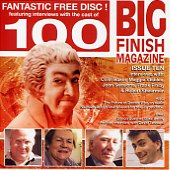 Big Finish Magazine
- Issue 10

Issue 10 of the 'Big Finish Magazine', a series of behind-the-scenes CDs given away free to subscribers, was also sent out with this release.



On this issue...
1. Introduction

2. Nicholas Briggs Interview Part 1 – The producer of Big Finish's Doctor Who CDs discusses the range.

3. 100 Feature Part 1 – Who scribe Robert Shearman talks about his writing, including the 100 story: My Own Private Wolfgang.

4. 100 Feature Part 2 – Nicholas Briggs and John Sessions discuss the making of 100.

5. 100 Feature Part 3 – John Sessions makes an impression on Nicholas Briggs with his dazzling performance as Mozart and then goes on to chat about the world of Doctor Who.


6. Nicholas Briggs Interview Part 2 – Continuing our interview with Who audio producer, Nicholas Briggs goes into detail about the history of the audios and in particular, the lack of Tom Baker's popular fourth Doctor.

7. Bernice Summerfield Interview – We catch up with outgoing Benny producer Simon Guerrier.

8. Nicholas Briggs Interview Part 3 – More of our interview with Nicholas Briggs as he elaborates on the Big Finish 'house style'.


9. David Tennant Interview – An archive feature from 2003, when we caught up with future Tenth Doctor Tennant at the recording of Doctor Who Unbound story: Exile.

10. 100 Feature Part 4 – Colin Baker chats about his time as The Doctor and working with Big Finish.

11. 100 Feature Part 5 – Evelyn Smythe actress Maggie Stables talks about her popular role.

12. 100 Feature Part 6 – More behind-the-Scenes of 100 as we look at Joseph Lidster's dark tale: A Bedtime Story and chat to its star Frank Finlay.

13. Nicholas Briggs Interview Part 4 – In the conclusion to this interview, Briggs looks to the future of Doctor Who from Big F– We hear from Nick Briggs and the fans at the 2007 Bad Wolf convention in Birmingham.inish.

14. Bad Wolf Convention

15. Dalek Empire – A sneak peek behind the scenes of forthcoming mini-series, Dalek Empire: The Fearless.

16. Son of the Dragon bloopers – Interviews don't always run smoothly. Hear what happens when interviewers Martin Montague and Nicholas Briggs come a cropper!

17. Coming Soon from Big Finish Productions – Trailers for forthcoming releases from the many Big Finish ranges.

Presented by Martin Montague. Edited and mastered by David Darlington. Design by Barry Piggott. Length 1 hour 20 minutes.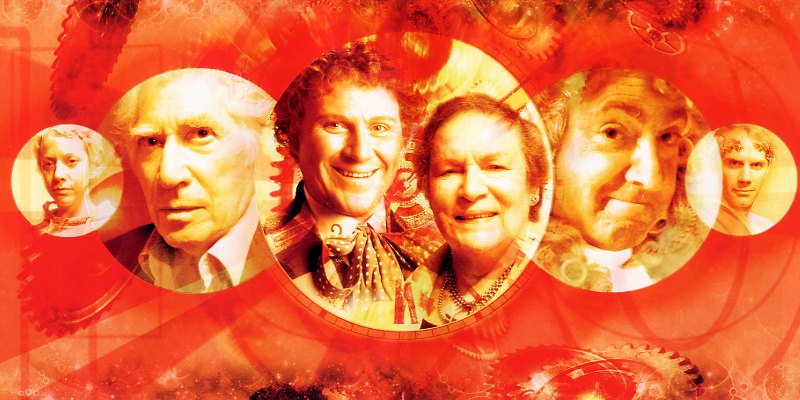 Notes:
Featuring the Sixth Doctor and Evelyn Smythe.
Serial Number: 7C/MC
Number of Episodes – "100 BC": 1, "My Own Private Wolfgang": 1, "Bedtime Story": 1 and "100 Days of The Doctor": 1
Cover Length: 120 minutes
Story Lengths – "100 BC": 29'09", "My Own Private Wolfgang": 30'14", "Bedtime Story": 31'59" and "100 Days of The Doctor": 30'54"
Total Story Length: 122'16"
Also features 29 minutes of music, trailers and special behind-the-scenes interviews with the cast and producers.
These stories take place between the "The Trial of a Time Lord" and "Time and the Rani" and after "The Nowhere Place".
Cover Illustration: Barry Piggott
Recorded: 25th June and 12th July 2007
Recording Location: Moat Studios
Released: September 2007
ISBN: 978-1-84435-286-9
---
On the Back Cover:

Time, dates, numbers, anniversaries… They are all essential ingredients of The Doctor's seemingly infinite travels. Here, he emerges from the TARDIS to embark upon four separate adventures, all of them fundamentally connected by the concept of '100'. He meets Mozart, visits Rome, goes to a funeral and spies on himself.



Sometimes, a Time Lord's life can be quite hectic…

---
On the Inside Cover:

Directors Notes: Nicholas Briggs


"This is our 100th Doctor Who adventure (give or take a few specials). It seems to me that what you're looking for when you celebrate an anniversary is something that epitomizes what you're celebrating. That's why when Alan Barnes suggested that we produce four one-part stories by some of the best writers who've contributed to the Audio Adventures of Doctor Who, I leapt at the idea. And the choice of authors wasn't difficult. We're just lucky they all had the time to do it. Each one of them brings something unique. There's Jac's cheeky wit and fondness for history, Rob's anarchism, Joe's kitchen sink angst and Paul's inspiring evocation of Doctor Who's magic. Then we got ourselves a great cast (John, Frank and Will, to name but three), called upon a team of our best sound designers (Davy, Simon and Gareth) and topped it off with great music (thanks Andy). My wish is that this collection of stories will evoke the flavour of all that has been great about Big Finish, with the promise of more of the same to come. Happy 100th."


Quotes: Colin Baker



"How long's it been going now – 8 years…? I enjoy doing them. The standard is pretty high. I mean the standard varies from the 'slightly above OK' to the very, very good indeed. I don't recall having done a story that was below 'OK'… and that's…that's tough when you you're churning them out. In fact I'd put it higher than that: the majority of them are 'good' and above – I mean, I can't think of any 'OK' ones, they're all 'good'. And there seems to be an endless supply of writers with imagination who can write for my Doctor."
---
Who's Who?

The Sixth Doctor

First television appearance: "The Twin Dilemma"
First chronological Big Finish audio appearance: "Davros"



He has been exploring the universe for hundreds of years. He fights injustice. He defeats evil. He helps people. The Doctor was travelling alone when he met Evelyn Smythe, a companion who has had a calming effect on him, and a deep bond of friendship and respect has quickly developed between the two. More used to loud, energetic youngsters, The Doctor has appreciated the change of gear the chocolate-cake-loving divorcee has brought into his life.


Evelyn Smythe

First Big Finish audio appearance: "The Marian Conspiracy"



When she first encountered The Doctor, Evelyn Smythe was a history lecturer at Sheffield's Hallam university. He took her on an adventure involving her ancestors in the sixteenth century - which led to Evelyn joining The Doctor in his travels. Unbeknownst to him, Evelyn was resisting efforts by the university administration to retire her due to a possibly fatal heart condition, and so she took the opportunity to explore both history and the wider universe with relish. Amongst the many people and places Evelyn has encountered are Charles Darwin, Burke and Hare and the planet Világ.
---
Full Cast List:
| | |
| --- | --- |
| 100 BC | |
| | |
| The Doctor | Colin Baker |
| Evelyn Smythe | Maggie Stables |
| Gaius Julius Caesar | Will Thorp |
| Aurelia | Lucy Paterson |
| Midwife | Susan Brown |
| | |
| My Own Private Wolfgang | |
| | |
| The Doctor | Colin Baker |
| Evelyn Smythe | Maggie Stables |
| Mozart/Young Mozart/Butler/Mask/Old Mask | John Sessions |
| | |
| | |
| Bedtime Story | |
| | |
| The Doctor | Colin Baker |
| Evelyn Smythe | Maggie Stables |
| Jacob | Will Thorp |
| Old Jacob | Frank Finlay |
| Talia | Martha Cope |
| Mary | Susan Brown |
| Julia | Lucy Paterson |
| Patrick | Alex Mallinson |
| | |
| 100 Days of The Doctor | |
| | |
| The Doctor | Colin Baker |
| Evelyn Smythe | Maggie Stables |
| Assassin | Nicholas Briggs |
| | |
The Production Team:
| | |
| --- | --- |
| Writers | Jacqueline Rayner, Robert Shearman, Joseph Lidster and Paul Cornell |
| Director | Nicholas Briggs |
| Sound/Music | Andy Hardwick |
| Theme Music | David Darlington |
| Script Editor | Alan Barnes |
| Producer | Sharon Gosling |
| Executive Producers | Nicholas Briggs and Jason Haigh-Ellery |