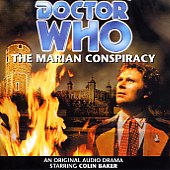 The Marian Conspiracy
(Jacqueline Rayner)

Released in March 2000 was "The Marian Conspiracy". It was written by Jacqueline Rayner and is directed by Gary Russell. This Sixth Doctor story, starring Colin Baker, was recorded on the 23rd October 1999 and introduces 'new' companion Evelyn Smythe who is played by Maggie Stables. Also starring are: Sean Jackson, Gary Russell, Jez Fielder, Jo Castleton, Anah Ruddin, Nicholas Pegg, Barnaby Edwards and Alistair Lock.

Historian Evelyn Smythe is furious when, while lecturing her students on Tudor history, a man in a silly coat enters the hall with a bleeping electronic device, claiming that the fate of the planet is at stake. Forced to cut short her lecture she attempts to take this stranger to task. The stranger though is The Doctor and Evelyn learns that he is tracking a nexus point in time and that it appears that she herself appears to be the temporal nexus point he is looking for. He then informs Evelyn that her own history is rapidly vanishing.



Not believing a single word of what The Doctor is saying she storms off in a huff and returns home to find that The Doctor has followed her. In order to get rid of him she agrees to let him see her family historical records so as to prove that he is wrong. However as she shows him a book containing her family history she is shocked to see that half of the page containing her family tree is blank, and the rest of the type is slowly fading away even as she watches. The Doctor has been telling the truth all along and unless something is done Evelyn will cease to have ever existed.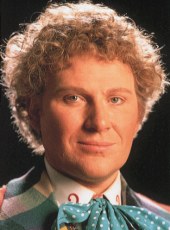 Sixth Doctor

As ever, The Doctor is convinced that this problem can be fixed easily. The Doctor must travel back to Tudor times to stabilise the nexus and save Evelyn's life. Evelyn insists that she comes with him and reluctantly he agrees. However, a miscalculation means that they both find themselves in London during the reign of Queen Mary instead of Queen Elizabeth.



It soon becomes clear that things don't seem to be going to plan. While Evelyn discovers a plot to kill the Queen The Doctor finds himself mistaken for a medical doctor and looking after a supposedly pregnant Queen. Then suddenly they both find themselves branded as traitors and locked in the Tower of London awaiting their own execution.



Will The Doctor be able to save English history and his new friend? Especially when it is all he can do to prevent his own death...


---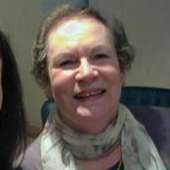 Maggie Stables

Introducing Evelyn Smythe: During the later half of 1999 Big Finish Productions announced the casting of actress Maggie Stables as new companion Dr. Evelyn Smythe, a college history professor who joins Colin Baker in "The Marian Conspiracy".



On Evelyn Smythe's character producer Gary Russell revelled: "Her university are trying to pension her off, so she sees the opportunity to go with The Doctor as a means out of her dull, pointless future. The university thinks she's a pain in the butt, her students love her eccentricities and think she's fab. Think Emelia Rumford meets Angela Lansbury meets Margaret Rutherford meets The Aztecs' Cameca!".



Maggie Stables however, made her debut in the Big Finish Productions Doctor Who Audio adventures in the very first story "The Sirens of Time".
Notes:
Featuring the Sixth Doctor and introducing new companion Evelyn Smythe.
Serial Number: 7C/A
Number of Episodes: 4
Cover Length: 110 minutes
Episode Lengths: 1 = 24'28", 2 = 27'50", 3 = 25'05", 4 = 29'04"
This story takes place between "The Trial of a Time Lord" and "Time and the Rani".
Cover Illustration: Clayton Hickman
Recorded: 23rd October 1999
Recording Location: NU Groove Studios
Released: March 2000
---
On the Back Cover:



Tracking a nexus point in time, The Doctor meets Dr Evelyn Smythe, a history lecturer whose own history seems to be rapidly vanishing.



The Doctor must travel back to Tudor times to stabilise the nexus and save Evelyn's life. But there he meets the Queen of England and must use all his skills of diplomacy to avoid ending up on the headman's block...
---
On the Inside Cover:



The brief for the story that eventually became "The Marian Conspiracy" was to do a 'Hartnell historical' for the Sixth Doctor - the Big Finish version of "The Massacre of St. Bartholomew's Eve", if you like; a political thriller featuring real figures from history, and I was happy to oblige. Some years ago, after reading the novelisation of "The Reign of Terror", I went out and got a huge text book from the library on the French Revolution, to find out more. My second-year school project on the Aztecs was one of the most informed in the class. That's one of the greatest things about Doctor Who, the way it can inspire a thirst for knowledge, and the historical stories will always have a special place in my heart.



And with a new direction for the hideously under-appreciated Sixth Doctor, a fab new companion to introduce, and plots and intrigues and hideous executions to play with - well, what more could a girl want?



Vive Le Docteur
Jacqueline Rayner,
January 2000
---
Full Cast List:
Part One
The Doctor
Colin Baker
Evelyn Smythe
Maggie Stables
George Crow
Sean Jackson
John Wilson
Gary Russell
William Leaf
Jez Fielder
Lady Sarah
Jo Castleton
The Queen
Anah Ruddin
Part Two
The Doctor
Colin Baker
Evelyn Smythe
Maggie Stables
John Wilson
Gary Russell
William Leaf
Jez Fielder
George Crow
Sean Jackson
The Queen
Anah Ruddin
Lady Sarah
Jo Castleton
Reverend Thomas
Nicholas Pegg
Francois de Noailles
Barnaby Edwards
Part Three
The Doctor
Colin Baker
Evelyn Smythe
Maggie Stables
William Leaf
Jez Fielder
Francois de Noailles
Barnaby Edwards
Reverend Thomas
Nicholas Pegg
Lady Sarah
Jo Castleton
George Crow
Sean Jackson
The Queen
Anah Ruddin
Royal Guard
Alistair Lock
Part Four
The Doctor
Colin Baker
Evelyn Smythe
Maggie Stables
William Leaf
Jez Fielder
Francois de Noailles
Barnaby Edwards
The Queen
Anah Ruddin
Lady Sarah
Jo Castleton
Royal Guard
Alistair Lock
Reverend Thomas
Nicholas Pegg
George Crow
Sean Jackson
The Production Team:
Writer
Jacqueline Rayner
Director
Gary Russell
Sound/Music
Alistair Lock
Theme Music
Mark Ayres
Producers
Gary Russell and
Jason Haigh-Ellery
Executive Producers for the BBC
Stephen Cole and
Jaqueline Rayner