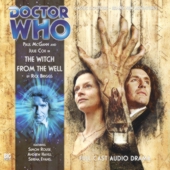 The Witch From the Well
(Rick Briggs)

After leaving Big Finish Productions main Doctor Who monthly range of audios in "The Company of Friends", to start his own dedicated series of stories, the Eighth Doctor is back in a brand new three-part mini-series in which he is joined once again by Mary Shelley, the author of Frankenstein.



Paul McGann returns with Julie Cox, who first played the role in "The Company of Friends". Script Editor Alan Barnes has revealed 'We thought it'd be nice to follow up on "Mary's Story", from "The Company of Friends". We know that Mary travelled with the Doctor for some time, so it seemed mean not to tell some of those missing stories!'.



The second story in this three-part mini-season is "The Witch in the Well" by Rick Briggs, who was one of the new writers showcased on the "The Demons of Red Lodge and Other Stories" that was released in December 2010.



Rick Briggs came to Big Finish Productions' attention through their New Writers' Opportunity in 2010. Alan Barnes has revealed 'I was pretty much sold as soon as Rick pitched me the title - yes, there's a witch, and yes, she comes from a well! But how and why she got there, and how The Doctor and Mary were involved - that's a story and a half...'.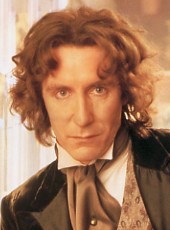 Eighth Doctor

This story has been directed by Barnaby Edwards and was recorded on the 6th and 12th April 2011.



This story stars Simon Rouse (who was in The Bill for 20 years and who also played the part of Hindle in the 1982 Fifth Doctor story "Kinda") who gives a stellar performance as Master John Kincaid, Andrew Havill (the Chief Steward from the 2007 Tenth Doctor story "Voyage of the Damned") is Aleister Portillon, Kevin Trainor (Hellboy, The Hole and The Catherine Tate Show) plays Lucern and Serena Evans (The Thin Blue Line). Also starring are: Lisa Kay and Alix Wilton Regan.



With this story the Eighth Doctor's current trilogy of travels with Mary Shelley reaches its midpoint. 'These stories are kind-of sequential, but there are clearly lots of other adventures happening in between', Executive Producer Nicholas Briggs has revealed. 'What that allows us to do is develop Mary Shelley's character across the trilogy, and advance her relationship with The Doctor. I think it's fair to say that she's rather taken with him by this point; she does develop an emotional attachment to The Doctor'.



Julie Cox, who plays the part of Mary Shelley, has confirmed that this is an attachment that benefits Mary especially with regards to her character's ongoing acclimatisation to TARDIS travel. 'The Doctor is a big part of Mary's initiation, but they get separated a lot, so she has to learn to be on her own, and deal with circumstances without being so reliant on him. That's certainly very true of this second story. She develops and becomes a very independent person. She actually helps him, in the end'.



This story takes the TARDIS team to two different time periods. '"The Witch From the Well" begins with the TARDIS landing in the present day, at a stately home where some workmen are unearthing an ancient seventeenth-century well', the story's director, Barnaby Edwards has revealed. 'As they do so, this evil spectral creature escapes from the well and starts massacring people. The Doctor and Mary Shelley have to go back in time and work out how this creature got into the well, and whether it's an alien or a ghost or a manifestation of whatever, and so they go back to the time of witch-hunts in East Anglia, to the time of witch-finders'.



With such a rich backdrop on which to tell a Doctor Who story it is curious why it has not been fully explored by the series previously. 'It's an era that's been tackled in stories like "The Visitation" but not something that's been done "full-on", so it's a very nice story in that respect. Although it's set in these two separate, parallel time periods, there are some characters which appear in both, which is very interesting'.

---
Big Finish Magazine - Vortex: Issue 33 (November 2011)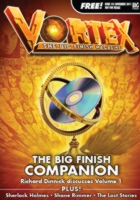 Vortex: Issue 33

Issue 33 of 'Vortex - The Big Finish Magazine' was also sent out to subscribers with this release.



In this issue...
1. Editorial - Nick Briggs

2. Sneak Previews and Whispers - Counter-Measures - Series 1

3. Feature - Companion Chronicled

4. Feature - Mann Up!

5. Feature - Shane Event

6. Feature - Rick Role

7. Letters

8. Forthcoming Releases - November 2011 – August 2012

9. Feature - Back In Time



| | |
| --- | --- |
| Published By: | Big Finish Productions Ltd |
| Managing Editor: | Jason Haigh-Ellery |
| Editors: | Nicholas Briggs and David Richardson |
| Assistant Editor: | Paul Spragg |
| Design: | Alex Mallinson |
| Graphics and Layout: | Anthony Lamb |
| Published: | November 2011 |
| Page Count: | 24 |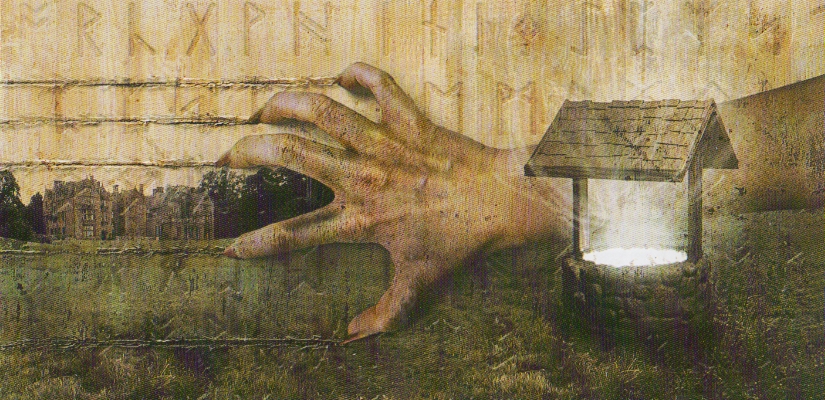 Notes:
Featuring the Eighth Doctor and Mary Shelley.
Serial Number: 8A/AB
Number of Episodes: 4
Cover Length: 120 minutes
Episode Lengths: 1 = 25'44", 2 = 30'56", 3 = 26'45", 4 = 24'45"
Total Length: 108'10"
Also features 24 minutes of trailers, music and special behind-the-scenes interviews with the cast and producers
This story takes place after "Doctor Who: The Movie"
Cover Illustration: Alex Mallinson
Recorded: 6th and 12th April 2011
Recording Location: Moat Studios
Released: November 2011
ISBN: 978-1-84435-602-7
---
On the Back Cover:

A shrieking, killing nightmare erupts from an overgrown well, hidden in the grounds of an old house, Tranchard's Folly – and Mary Shelley, the Doctor's latest travelling companion, rescues teenage twins Finicia and Lucern from the clutches of the monster.



But a TARDIS trip in search of the origin of the horror goes terribly wrong when the Doctor, Mary and their two new friends find themselves stuck in the middle of a seventeenth-century witch scare.



While the Doctor investigates the strange lights at Vetter's Tor, and the twins go in search of an artefact from the Hecatrix Dimension, Mary confronts the secrets of her past… and her future. The truth will out: Master Kincaid, the terrible Witch-Pricker himself, commands it!

---
On the Inside Cover:

Writer's Notes


"I began that day with the words. It was on a dreary night of November, making only a transcript of the grim terrors of my waking dream."



That's Mary Shelley, in her introduction to Frankenstein's popular third edition. (A snip at just six shillings!) So it's satisfyingly appropriate to find her sharing this run of new adventures with a character first seen on another dreary November night, more than 130 years later.



Just as the best heroes are the ones blundering about and generally putting their foot in it, so the best villains are those who truly believe we'd all sympathise with their goals - if we could only see things from their perspective. The heartbreak and carnage they inflict has a purpose, you see, and one day we'll all realise how right they were.



So here we are, clocking up another November. And here are Paul and Julie, being brilliant. This is my very first full-length Doctor Who adventure (with cliffhangers and everything!), so I'm inordinately grateful to them - to everyone, in fact, who's breathed life into these words on a page and made them into something far more exciting.

Rick Briggs
July 2011


Director's Notes



The great science fiction guru Arthur C Clarke formulated three laws of prediction and prophecy, the third of which states that 'any sufficiently advanced technology is indistinguishable from magic'.



A perfect example of Clarke's Third Law can be found in the very first Doctor Who story, An Unearthly Child, where the Doctor is taken for a magical being when he strikes a match in front of a caveman. He's had brushes with the dark arts ever since, and always it is science rather than sorcery which is the explanation.



Where I think Rick Briggs's script adds something new to the mix is in concentrating on people's reactions to witchcraft, not on the acts themselves. We see villains manipulating forces they don't understand and victims falling foul of ignorance and prejudice. Placing the Doctor and Mary at the heart of this political and moral maelstrom is thrilling.

Barnaby Edwards
August 2011

---
Full Cast List:
| | |
| --- | --- |
| The Doctor | Paul McGann |
| Mary Shelley | Julie Cox |
| Master John Kincaid | Simon Rouse |
| Aleister Portillon | Andrew Havill |
| Agnes Bates | Serena Evans |
| Beatrix | Lisa Kay |
| Finicia | Alix Wilton Regan |
| Lucern | Kevin Trainor |
| Squire Claude Portillon | Andrew Havill |
| Janek/Cornet Swallow | Kevin Trainor |
| | |
The Production Team:
| | |
| --- | --- |
| Writer | Rick Briggs |
| Director | Barnaby Edwards |
| Sound/Music | Steve Foxon |
| Theme Music | Jamie Robertson |
| Script Editor | Alan Barnes |
| Producer | David Richardson |
| Executive Producers | Nicholas Briggs and Jason Haigh-Ellery |