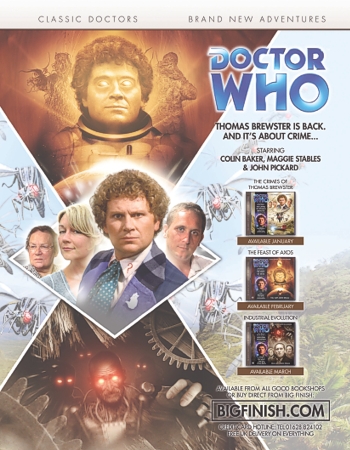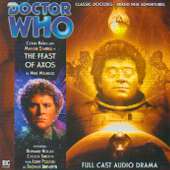 The Feast of Axos
(Mike Maddox)

In September 2010 Big Finish Productions announced that the Sixth Doctor is going to face the classic foe - The Axons - in the release due for February 2011. In addition Bernard Holley, who played both the voice of Axos and the male Axon in the 1971 Third Doctor television story "The Claws of Axos" in 1971, is back after 40 years to reprise the role!



"The Feast of Axos", by Mike Maddox, finds a group of British explorers heading off into space to break into the Axos time loop, in which it was trapped by the Third Doctor, in order to plunder the energy of the alien entity. But the scheme goes awry...



This story is directed by Executive Producer Nicholas Briggs who has stated that 'we got very excited at the prospect of bringing Axos back. It was the Axonite on the cake when we learned that Bernard was interested in reprising the role-and he plays it as if not a single day has passed'.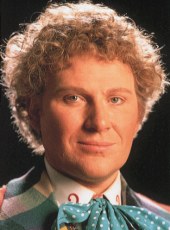 Sixth Doctor

This story comes second in a trilogy that reunites the Sixth Doctor with his hugely popular audio companion Evelyn Smythe (played by Maggie Stables) and Victorian orphan Thomas Brewster (played by John Pickard) in three new stories. Also starring are: John Banks, Andree Bernard, Chook Sibtain, Peter Forbes and Duncan Wisbey.



The Doctor has faced many familiar monsters and villains in the Big Finish Productions audio stories over the years. Daleks, Cybermen and Ice Warriors. All formidable aliens that came back for another go on screen, again and again, making a significant impact on the minds of even casual Doctor Who viewers. It is of course not surprising that they have been used many times by Big Finish Productions, nor that their appearances have been so well-received.



Missing though from the list above though are the Axons - creatures from the 1971 Third Doctor story "The Claws of Axos". Possibly not such an obvious choice of monster to make a return? But after an absence of Forty years returning they are, facing the Sixth Doctor and Evelyn Smythe in this audio story "The Feast of Axos".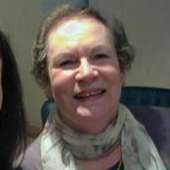 Maggie Stables

'I campaigned to bring Axos back mainly based on the fact that they were such a brilliant and exciting idea, but also one that would work so well on audio', line producer David Richardson has revealed.



If you are one of the many that Doctor Who fans, who back in the 1970s before there were VHS tapes or DVDs could only experience older Doctor Who by listening to audio recordings of the television stories, then you have to surely agree. As David Richardson has stated 'If you listen to "The Claws of Axos", the soundscape is stunning. It's just so evocative and atmospheric. It was something that I certainly felt very strongly we could recreate'.



The Axons though do not really have an audio hook. Daleks rasp and their spaceships thrum, Ice Warriors hiss, Cybermen have all manner of recognisable voices, whereas the Axons' impact was arguably more visual. But in this audio story Big Finish Productions have recreated the organic swooshing sounds. David Richardson has also revealed that 'all around the ship there's a unique sense of place. It's a monster which comes with its own soundscape'.



An making this release even more special is amongst the cast list is Bernard Holley who returns playing Axos - a role he originally played in 1971. David Richardson has revealed that Big Finsish Productions were very happy that he wanted to return. 'It's one of the unique things about Doctor Who - that you can play a role and return to it 40 years later! He had very clear recollections of recording it, and in terms of finding the voice again - he just got that from the very first page'.



If you are expecting just a remake of "The Claws of Axos" then you might be disappointed as Big Finish Productions have gone for a very different take on Axos this time round. Axos may still be trapped in the time loop that the Third Doctor put it into in "The Claws of Axos", but a group of humans have set off to plunder it for its energy reserves, so it's an inversion of what happened in the original story...

---
Big Finish Magazine - Vortex: Issue 24 (February 2011)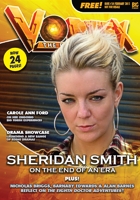 Vortex: Issue 24

Issue 24 of 'Vortex - The Big Finish Magazine' was also sent out to subscribers with this release.



In this issue...
1. Editorial - Nicholas Briggs

2. Sneak Previews and Whispers - Jago and Litefoot – Series Three.

3. Feature - Sheri… Done?

4. Feature - After Eight

5. Feature - What a Carole On!

6. Feature - It's Showtime!

7. Letters

8. Forthcoming Releases - February 2011 - November 2011



| | |
| --- | --- |
| Published By: | Big Finish Productions Ltd |
| Managing Editor: | Jason Haigh-Ellery |
| Editors: | Nicholas Briggs and David Richardson |
| Assistant Editor: | Paul Spragg |
| Design and Layout: | Alex Mallinson |
| Published: | February 2011 |
| Page Count: | 24 |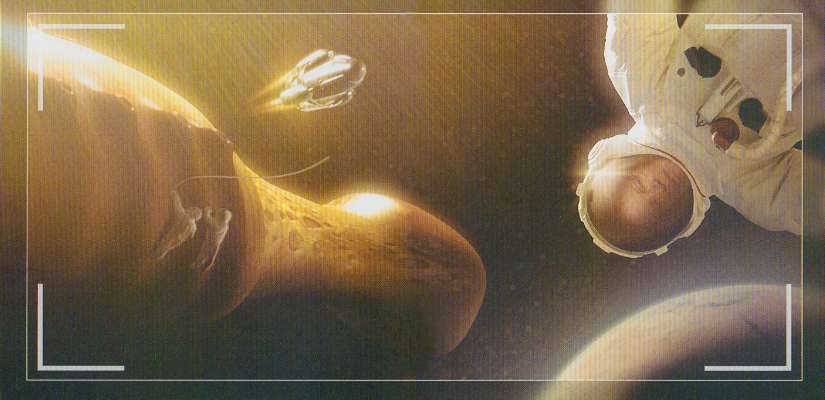 | | | | |
| --- | --- | --- | --- |
| Humanoid Axons | Axon Monster | Inside Axos | Humanoid Axon |
Notes:
Featuring the Sixth Doctor, Evelyn Smythe and Thomas Brewster.
Serial Number: 7C/NB
Number of Episodes: 4
Cover Length: 120 minutes
Episode Lengths: 1 = 28'24", 2 = 27'17", 3 = 30'05", 4 = 31'28"
Total Length: 117'14"
Also features 26 minutes of trailers, music and special behind-the-scenes interviews with the cast and producers
This story takes place after "The Crimes of Thomas Brewster" and the television story "The Claws of Axos"
Cover Illustration: Anthony Lamb
Recorded: TBA
Recording Location: Moat Studios
Released: February 2011
ISBN: 978-1-84435-544-0
---
On the Back Cover:

'Axos calling Earth. Fuel system exhausted. Request immediate assistance'.



Many years ago, the vast space parasite Axos attempted to suck the planet Earth of its energy. Now it's all but forgotten – a dried-up husk, marooned in orbit, still stuck in the time loop it was placed in by Earth's defender, the Doctor.



Forgotten, that is, except by space tourism billionaire Campbell Irons – who's hatched a plan to solve the world's energy crisis by reviving Axos, and transmitting its power back to Earth. But the crew of the spaceship Windermere aren't alone aboard the parasite. The Doctor has returned, to correct an error of decades past…



And Axos is waiting.

---
On the Inside Cover:

Writer's Notes:


I clearly remember the first time I had spaghetti. Mum had to give us lessons. She said it came from Italy and it probably became popular in England after the war. Perhaps soldiers had tried it out there and brought some home with them, we wondered.



I'm romanticising here, naturally, but I'm sure that Mum also let me spend that week on the sofa, watching an Apollo launch. From countdown to splashdown, I watched the whole thing. Blurry figures with implausible first names playing golf live on the Moon!



It seems impossible that Britain could ever afford a space programme now. But men with brown lab coats and slide rules once tested space capable rocket engines on the Isle of Wight. And in Doctor Who, British astronauts conquered the entire solar system for Queen and Country. The only trouble was that every now and then they'd bring something back with them.



And sometimes... sometimes it would be something a bit like spaghetti. Only bright orange. And murderous. And very, very hungry...

Mike Maddox
October 2010


Director's Notes:



Bernard Holley is back. You can sometimes forget the effect a voice can have on you. A lot of Doctor Who fans give The Claws of Axos a bit of a hard time, don't they? But I've always loved it, so the moment Bernard stepped into the studio and uttered those words, 'Axos calling Earth', I was... I dunno... transported back to an earlier, innocent time. Almost as if Axos had taken control of my mind. Steady, Briggs, resist the nostalgia overload!



But seriously, working with Bernard was a joy. He's a proper gentleman actor, immaculately turned out, totally professional, charming and absolutely bursting with irresistible anecdotes.



As for the rest of the cast, it was lovely to get to work with Peter Forbes again. I hadn't directed him since we were fighting the Daleks in Dalek Empire III. And let's not forget the amazingly vocally versatile Duncan Wisbey... I think he could have probably played all the parts on his own.

Nicholas Briggs
November 2010
---
Full Cast List:
| | |
| --- | --- |
| The Doctor | Colin Baker |
| Evelyn Smythe | Maggie Stables |
| Thomas Brewster | John Pickard |
| Axos | Bernard Holley |
| Campbell Irons | John Banks |
| Joanna Slade | Andree Bernard |
| David Brock | Chook Sibtain |
| Craig Swanson | Peter Forbes |
| Philippe Lefevre | Duncan Wisbey |
| Svenni Nilson | John Banks |
| Mission Control (Devesham) | Nicholas Briggs |
| Mission Control (Geneva) | Duncan Wisbey |
| | |
The Production Team:
| | |
| --- | --- |
| Writer | Mike Maddox |
| Director | Nicholas Briggs |
| Sound/Music | Jamie Robertson |
| Theme Music | David Darlington |
| Script Editor | Alan Barnes |
| Producer | David Richardson |
| Executive Producers | Nicholas Briggs and Jason Haigh-Ellery |