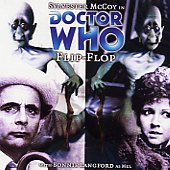 Flip-Flop
(Jonathan Morris)

The advance publicity for the story planned for this month ensured that everyone, who is even vaguely interested in these audio releases from Big Finish Productions, was aware of its difference to anything that had gone before. With its billing and the reasons for being described as 'a unique innovation in storytelling' generated the most anticipated release of the year.



Titled "Flip-Flop" this two-CD adventure is the second audio title by Jonathan Morris - his first being the highly acclaimed audio adventure "Bloodtide" that introduced the Silurians into the world of audio.



Staring Sylvester McCoy, as the Seventh Doctor, and Bonnie Langford as Melanie Bush it is directed by Gary Russell and was recorded 16th and 17th March 2003.



Joining Sylvester McCoy and Bonnie Langford are two guest-stars: Trevor Martin, another actor who has also played The Doctor - on stage in the original West End production of "The Seven Keys to Doomsday". Trevor also appeared as one of the Time Lords that conducted The Doctor's trial in the last episode of "The War Games", and Richard Gibson who is well known for his portrayal of Herr Flick of the Gestapo in the long-running Second World War comedy sitcom, Allo 'Allo. Also starring are: and Daniel Hogarth, Trevor Littledale, Francis Magee, Pamela Miles and Audrey Schoellhammer.



But here the similarity to any other conventional Doctor Who story ends. Following in the footsteps of "Doctor Who and the Pirates" and "Creatures of Beauty" Big Finish continue to experiment in alternative storytelling techniques. Normally it's traditional to start a story at the beginning, pass through a middle, before the big conclusion at the end. However, with "Flip-Flop" we have two beginnings, two middles and two endings - or do we?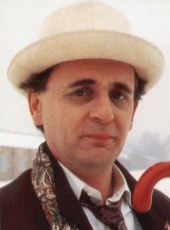 Seventh Doctor

"Flip-Flop" is definitely a unique innovation in storytelling. A Doctor Who adventure told over two CDs, one black, one white - where the CDs can be listened to in either order and still remain a cohesive story. Infact with "Flip-Flop" structured the way it is, the ending to each disc inevitably leads into the beginning of the next, which means that, technically, after one disc finishes - regardless of whether you've already heard the other or not - the next one begins again. It's good to see a story imaginatively using this idea. Once you get your head round who is who and more importantly where - it all makes sense.



Also of interest is the way in which Big Finish Productions have strived to show that there isn't a 'correct' way to listen to this release. Departing from their usual packaging, Flip-Flop is presented in a cardboard slipcase with both the black and white discs contained within two single CD cases. It's an impressive look and certainly compliments the concept behind the story. But this idea certainly posed the big question - which CD to listen to first? Black then White? or White then Black? Thankfully it does not matter so good is this concept and the plot.



The Doctor and Mel arrive in the TARDIS on the Earth colony Puxatornee seeking some rare and crucial crystals. The Doctor though is surprised to find that what was once a prosperous human colony is no longer thriving. The Doctor and his travelling companion also find themselves already classed as wanted felons before they have even met anyone.



It's a snowy Christmas Eve in 3090. But they are soon caught up in the fallout of events from exactly 30 years earlier, when the alien Slithergees - a race of blind, manipulative slugs - made their threatening approach to Puxatornee.



Claiming that their home world has been destroyed they are humbly requesting permission to settle on the first moon. And if they don't get permission, then they are humbly threatening to declare all-out war.



But what did happen at Christmas in 3060? Did the Slithergees make war, or an uneasy peace with the prosperous human colony? With the future hanging in the balance what action did President Bailey or her right-hand man, Mitchell, really take especially when they both had other things on their minds? And how do Professor Capra's inventions influence events?



Could The Doctor and Mel really find Puxatornee to be a world devastated by a war which now finds itself on the brink of extinction? Or is it a place where the alien invaders - the Slithergees - have insinuated themselves into society covertly and are not the true masters of Puxatornee?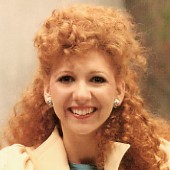 Melanie

As The Doctor and Mel attempt to defeat a race of terrible monsters they soon discover that something rather confusing has been happening to history which could explain why they are meeting everyone twice.



However, The Doctor soon realises that his attempts to help the people of Puxatornee are doomed to failure because of the strange circumstances they have set in motion by just being there. Things have gone far beyond The Doctor's control.



It soon becomes clear to The Doctor that events of in the present are in danger of altering the past by those who are seeking a better future is the cause of the nightmare scenarios in the first place.



All because the alien Slithergees it seems have successfully ingratiated themselves into Puxatornee society by portraying themselves as a meek and humble minority whose rights need to be protected. Due to interference from the future President Bailey feels constrained to agree to their requests - however outlandish and so in the future they have gained so much power that their wants are the prime consideration over the native human population - thus causing the need to change the present so as to change the past.



The Doctor on understanding at last as to what is going on realises why he and Mel must leave in the TARDIS before they arrive in the first place.



And so as The Doctor and Mel depart what appears as another TARDIS arrives in exactly the same spot and so the same sequence of events is about to repeat itself.


---
Big Finish Magazine - Issue 3 (Summer 2003)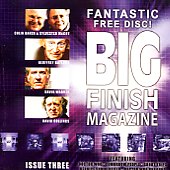 Big Finish Magazine
- Issue 3

Released with this story is a free bonus CD containing the third issue of the "Big Finish Magazine".



Like previous issues with trusty microphones firmly in hand, once again we go behind the scenes for some of Big Finish's recent releases...



Audio articles in this issue include:



Project: Lazarus - The teaming up of Colin Baker and Sylvester McCoy is covered in a studio report which proves that double The Doctors can easily mean double the fun…
Doctor Who and the Pirates - This sea shanty sing-a-long spectacular shows that the Sixth Doctor is sensationally ship-shape. Or something. But, as we discover, not all is at it seems… for a start, the baddy is a Goddie.
The Tomorrow People - Producer Jason Haigh-Ellery discusses the range's development plans, as well as plans for the future.
Doctor Who Books - Editors Jaqueline Rayner and John Binns open the book on Big Finish's series of Doctor Who short story collections and preview the upcoming releases.
Bernice Summerfield - Taking a break from her adventures with Draconians and Sea Devils, Professor Bernice Summerfield and her boss Irving Braxiatel (aka actors Lisa Bowerman and Miles Richardson) take a look at the latest Benny audios.
Doctor Who Unbound - 2003 saw Big Finish cast six new Doctor Whos! In this In-depth behind-the-scenes feature, you will hear deleted material from Auld Mortallty and specially recorded trailers, one for Deadline featuring Sir Derek Jacobi, and one for He Jests At Stars... featuring Michael Jayston. All the major players - Including Geoffrey Bayldon, David Warner, David Colings, Michael Jayston, Nicholas Courtney, Carole Ann Ford, Bonnie Langford, Ed Bishop, Siri O'Neal, producer John Ainsworth, script editor Nicholas Briggs and director Gary Russell - discuss the the new Doctors... and the new dimensions.

Big Finish would like to thank all those actors, writers, directors and everyone else who took part, rather than fleeing in a panic when, the interviewers approached them!



Compilled by Ian Farrington. Presentation editing and sound design by Nicholas Briggs. CD Mastering by David Darlington. Sleeve by Lee Binding. Produced by Nicholas Briggs and Ian Farrington. Length 1 hour 13 minutes.


Notes:
Featuring the Seventh Doctor and Melanie Bush.
Serial Number: 7E/B
Number of Episodes: 4
Cover Length: 100 minutes
Episodelengths: Black 1 = 34'41", Black 2 = 28'41", White 1 = 31'35", White 2 = 30'53"
Total Story Length: 125'50"
This story takes place between "Paradise Towers" and "Delta and the Bannermen" and takes place after Bang-Bang-A-Boom!
Cover Illustration: Lee Binding
Recorded: 16th and 17th March 2003
Recording Location: The Moat Studios
Released: July 2003
ISBN: 1-84435-028-2
---
On the Back Cover:



Christmas Eve in the year 3060, and the planet Puxatornee is home to a prosperous human colony.



A space craft has arrived in orbit carrying the Slithergees, a race of obsequious alien slugs. Their home world has been destroyed and they are humbly requesting permission to settle on the first moon.



And if they don't get permission, then they are humbly threatening to declare all-out war.



The future hangs in the balance. The decision rests with Bailey, the colony' s president - but she has other things on her mind.



Christmas Eve in the year 3090, and the planet Puxatornee has changed beyond all recognition.



The Doctor and Mel arrive, on a completely unrelated mission to defeat a race of terrible monsters, and soon discover that something rather confusing has been happening to history.


Flip-Flop is a unique innovation in storytelling.
A Doctor Who adventure told over two CDs, one black, one white - where the CDs can be listened to in either order.
---
On the Inside Cover:



WHEN ASKED WHY HE'D WRITE plays and then store them under his bed, unread, for six months, Joe Orton would explain that he was allowing them to 'mature'. The idea being that by the time he came to look at the scripts again he would have gained some critical distance and developed as a writer.



Flip-Flop went through a similar process, though rather than being hidden under Joe Orton's mattress the script was stored on Gary Russell's hard drive. I came up with the initial idea in August 2001 whilst writing Anachrophobia, and completed the first draft in February 2002. Then the second draft in June 2002. And the third draft in December 2002. Then it was recorded in March 2003, and if all has gone according to schedule you're reading this in July 2003.



A lot has happened over that time, and I think Flip-Flop reflects that. I'm certainly not the person I was back in 2001. The story has grown more serious, and more silly, just as I have grown more serious, and more silly. And we've both got a great deal more complicated. So I hope you enjoy it. It's a farce-political-satire-mystery-time-travel-romance-tragedy-action-advensure-horror-comedy. Just like my life of the last two years. Except for the bit about time-travel.



Oh, and one additional thing. This story is told over two CDs, one black and one white, the idea being that it can be enjoyed irrespective of whether you listen to the black one first or the white one first. Indeed, because you can listen to it in two different ways, you are effectively getting two stories for the price of one and this release therefore represents excellent value for money.



But its not a puzzle, to try to find out which way round is the 'proper or 'canonical' way of listening to the CDs. Because there honestly isn't one.


Jonathan Morris,
March 2003
---
Production Notes:



None provided with this release.
---
Full Cast List:
| | |
| --- | --- |
| The Doctor | Sylvester McCoy |
| Melanie | Bonnie Langford |
| Mitchell | Richard Gibson |
| Slithergee Voices | Daniel Hogarth |
| Potter | Trevor Littledale |
| Stewart | Francis Magee |
| Professor Capra | Trevor Martin |
| Bailey | Pamela Miles |
| Reed | Audrey Schoellhammer |
The Production Team:
Writer
Jonathan Morris
Director
Gary Russell
Sound/Music
David Darlington
Theme Music
David Darlington
Producers
Gary Russell and
Jason Haigh-Ellery
Executive Producer for the BBC
Jaqueline Rayner