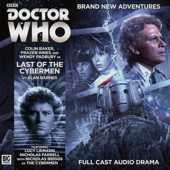 Last of the Cybermen
(Alan Barnes)

As Big Finish's Doctor Who main range has been their backbone since July 1999 Executive Producer Nicholas Briggs revealed that 'In April, May and June - for releases 198, 199 and 200 - we are doing something very special indeed, which is all the idea of script editor Alan Barnes'.



Alan Barnes has stated 'I thought: what if the Fifth, Sixth and Seventh Doctors turned up bang in the middle of earlier, unseen adventures - standing in for their 'proper' selves, who've gone AWOL for some reason or other...? Locum Doctors, if you will! And so that's what we've done...'.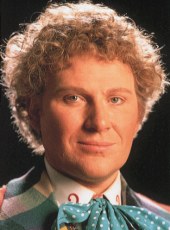 Sixth Doctor

These three stories pose the question 'If any of the Doctors changed their own past, even in the smallest way... what might happen to their future?'



Released in May 2015 is a Sixth Doctor story, starring Colin Baker, called "Last of the Cybermen". It has been written by Alan Barnes and directed by Barnaby Edwards.



"Last of the Cybermen" reunites the Sixth Doctor with Second Doctor-era companions Jamie (Frazer Hines) and Zoe (Wendy Padbury). 'The Sixth Doctor joins forces with Jamie and Zoe to explore a strange citadel that holds the secret of the Cybermen's ultimate destruction', Alan Barnes has revealed.



Having two former companions reunited with a later Doctor has allowed Big Finish Productions the unique opportunity to look afresh at these two popular companions from the 1960's era of the show. 'They have very firm characters of their own, and they pull at The Doctor in a very "Spock and McCoy" kind of way', Alan Barnes has revealed. 'You have Jamie as the McCoy character, trying to get The Doctor to listen to human values of the heart, and Zoe in the Spock role, going "No, no, no, go the logical way, go the scientific way" - and The Doctor has to tread his own path through that. So you've actually got a lot of different influences weighing down on The Doctor. He's a little bit lost. He's a little bit confused and conflicted'.



Also starring in this story are: Lucy Liemann, Keiran Hodgson, Nicholas Farrell and Nicholas Briggs (once again providing the voices of the Cybermen).



In this story The Doctor finds himself caught up in the Cyber Wars which has allowed Alan Barnes to address a void in the monsters' history. 'I'm aware there is this perceived gap between "The Invasion" and their next appearance in "Revenge of the Cybermen", and I wanted to fill that in some way', he has revealed. 'It's a story that actually goes on in between them, and what that might actually entail for their history - so I wanted to have a bit of fun with that, as well. Although how I've gone about that will only become apparent as the story develops!'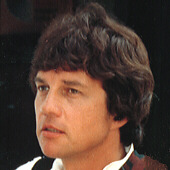 Jamie

'It's that very 1960s set-up - base under siege, mysteries, wandering around for the first episode, a sense of a lurking something that you can't quite... well, it's the Cybermen, obviously! But you don't quite know how or when or why they're going to appear. I love all that. That long, slow build-up, I think is quite unique to the 1960s - by the time they get to the 1970s, they were going straight in to someone hitting the floor in the opening seconds'.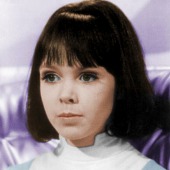 Zoe

'Zoe's quick to realise what's happened, and that this man is The Doctor, her Doctor, although he looks completely different', Wendy Padbury has revealed. 'Jamie says "Well he can't be, because look at his face", but she's quick to pick up on the fact that this is him, and there must be a reason why - which indeed is the case, as the story evolves'.



For the Jamie and Zoe this story takes place shortly before "The War Games" in which they are forced to leave the TARDIS. '"In Last of the Cybermen", we are playing with the foreknowledge of what's about to happen', Alan Barnes has explained. 'It was irresistible to drop something in there'.



'Those moments are really lovely', Wendy Padbury has revealed. 'It's one of those stories that makes you laugh one page, squeal the next because it's a bit scary, and then cry the next because it's a bit sad - it's a really good story...'.