Minuet in Hell
(Alan W Lear
and Gary Russell)

The release for April 2001 is written by Alan W Lear, with Gary Russell, and is directed by Nicholas Briggs and was recorded on the 19th May and 2nd July 2000. Titled "Minuet in Hell" it is the fourth and final story in this series staring Paul McGann, as the Eighth Doctor, and India Fisher as his companion Charley Pollard.



Special guest star Nicholas Courtney returns as Brigadier Alistair Gordon Lethbridge-Stewart and this completes Courtney's fame as the only actor in Doctor Who's history to star alongside all eight actors who have portrayed The Doctor. Also starring are: Robert Jezek, Morgan Deare, Helen Goldwyn, Maureen Oakeley, Nicholas Briggs, Hylton Collins, Alistair Lock and Barnby Edwards.



The Doctor and Charley find themselves in modern-day America and involved with a particularly unpleasant 'televagelist'. The Brigadier too is in the USA, to over-see the birth of Malebolgia - its 51st state. However, Charley and especially The Doctor are in a desperate situation. Deprived of nearly all of their memories, they are both on the brink of a private hell…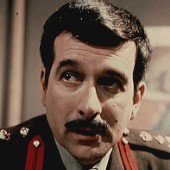 The Brigadier

With the twenty-first century just beginning the newly formed state of Malebolgia is seceding from the rest of the United States of America. After his successful involvement with Scotland's devolution, the Brigadier has been invited over to Malebolgia to offer some expertise and meets up with Brigham Elisha Dashwood III, who is the front-runner for first governor of this new state. But a trip to a local medical institution arouses his curiosity when a number of the inmates seem to know who he is.



However, the Brigadier then learns that there is someone held in the Dashwood Institute, who believes he can travel through space and time in a TARDIS. This claim arouses his curiosity even more but it turns out, however, not to be his old friend The Doctor...



Completely unaware that The Doctor is infact trapped in the institute the Brigadier inadvertently even returns The Doctor to the asylum after he manages to escape and in doing so abandons The Doctor to his fate. But the Brigadier is distracted by even more strange events when the streets become full of Demons.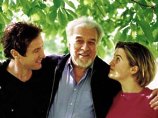 Paul McGann and
India Fisher with
Nicholas Courtney

Meanwhile, Charley finds herself hostessing at another of Dashwood's operations - a mock-up of the infamous Hell Fire Club. With no memory of how she got there or even her own name she manages to escape with the feisty Becky Lee and becomes involved with Senator Waldo Pickering who is not whom he seems. With her memories starting to return Charley returns to the Hell Fire Club and finds herself in even greater danger when she is captured and is summoned by Dashwood himself and then she comes face-to-face with the demons.



Becky Lee soon meets up with the Brigadier and between them they attempt to free The Doctor but will they be able to find the real one? The Brigadier finally meets up with Charley but can they stop Dashwood and also free the real Doctor before he succumbs to the institute's manic medical operations?



What danger does the brain laboratory in Dashwood's asylum really pose? How is Dashwood summoning demons into modern America and why? And how does one of The Doctor's fellow inmates know more about his history then The Doctor himself?



If The Doctor's very identity is dubious, how can the Brigadier hope to save an unfamiliar friend from his demons and how can Dashwood be prevented from carrying out his lethal plans?


Notes:
Featuring the Eighth Doctor, Charley Pollard and The Brigadier.
Serial Number: 8E
Number of Episodes: 4
Cover Length: 130 minutes
Episode Lengths: 1 = 43'51", 2 = 29'53", 3 = 36'02", 4 = 37'28"
This story takes place after "Doctor Who: The Movie".
Cover Illustration: Clayton Hickman
Recorded: 19th May and 2nd July 2000
Recording Location: Christchurch Studios and Stonesthrow Studios
Released: April 2001
ISBN: 1-903654-05-X
---
On the Back Cover:



The twenty-first century has just begun, and Malebolgia is enjoying its status as the newest state in America. After his successful involvement with Scotland's devolution, Brigadier Alistair Gordon Lethbridge-Stewart has been invited over to Malebolgia to offer some of his experiences and expertise.



There he encounters the charismatic Brigham Elisha Dashwood III, an evangelical statesman running for Governor who may not be quite as clean-cut and wholesome as he makes out. One of Dashwood's other roles in society is as patron of a new medical institute, concentrating on curing the ills of the human mind. One of the patients there interests the Brigadier - someone who claims he travels through space and time in something called a TARDIS.



Charley, however, has more than a few problems of her own. Amnesiac, she is working as a hostess at the local chapter of the Hell Fire Club, populated by local dignitaries who have summoned forth the demon Marchosias. And the leader of the Club? None other than Dashwood, who seems determined to achieve congressional power by the most malevolent means at his disposal…
---
On the Inside Cover:



"Hell is where I have come at last... and there can be no escape..."



Thus spake The Doctor.



Oh.



That is, if that was The Doctor just then. How can we tell? He thinks he is - but then, you think you are who you think you are. But... suppose a highly qualified led psychiatrist were to tell you you'd fantasised yourself into somebody else's identity, where your entire memory is unqualified hallucination...



You take my point, I'm sure.



And is "Minuet in Hell" really "Minuet in Hell"? Somewhere in the Space-Time-Continuum, might there not exist a tired old 1980s amateur cassette bearing that title, in which a different Doctor experienced a spookily similar Hell as this one - not in 21st century America but in the London of 1765? Where the Hell Fire Club really was as the sensational movies and novels tell, and not, as my recent reading assures me, a lot of Antipodean-canine offal?



In an infinite Continuum wherein every moment offers an infinitude of equally possible futures, who would have the gall to decree that this version of events is true, that false?



One thing though stays unchanged: whoever it may transpire that I am, I shall remain your obedient servant…
Alan W Lear,
March 2001
---
Full Cast List:
Part One
The Doctor
Paul McGann
Charley Pollard
India Fisher
The Brigadier
Nicholas Courtney
Brigham Elisha Dashwood III
Robert Jezek
Dr Dale Pargeter
Maureen Oakley
Gideone Crane
Nicholas Briggs
Becky Lee Kowalczyck
Helen Goldwyn
Senator Waldo Pickering
Morgan Deare
Orderly
Hylton Collins
Part Two
The Doctor
Paul McGann
Charley Pollard
India Fisher
The Brigadier
Nicholas Courtney
Gideone Crane
Nicholas Briggs
Dr Dale Pargeter
Maureen Oakley
Becky Lee Kowalczyck
Helen Goldwyn
Brigham Elisha Dashwood III
Robert Jezek
Senator Waldo Pickering
Morgan Deare
Orderly
Hylton Collins
Part Three
The Doctor
Paul McGann
Charley Pollard
India Fisher
The Brigadier
Nicholas Courtney
Becky Lee Kowalczyck
Helen Goldwyn
Senator Waldo Pickering
Morgan Deare
Gideone Crane
Nicholas Briggs
Brigham Elisha Dashwood III
Robert Jezek
Dr Dale Pargeter
Maureen Oakley
Guard
Alistair Lock
Scott
Barnaby Edwards
Part Four
The Doctor
Paul McGann
Charley Pollard
India Fisher
The Brigadier
Nicholas Courtney
Dr Dale Pargeter
Maureen Oakley
Brigham Elisha Dashwood III
Robert Jezek
Becky Lee Kowalczyck
Helen Goldwyn
Gideone Crane
Nicholas Briggs
Orderly
Hylton Collins
Senator Waldo Pickering
Morgan Deare
Scott
Barnaby Edwards
The Production Team:
Writer
Alan W Lear with
Gary Russell
Director
Nicholas Briggs
Sound/Music
Nicholas Briggs
Theme Music
David Arnold
Producers
Gary Russell and
Jason Haigh-Ellery
Executive Producer for the BBC
Jaqueline Rayner