The Doomsday Quatrain
(Emma Beeby and Gordon Rennie)

After celebrating Big Finish Production's 150th Doctor Who audio story in their main range, with a special release for August 2011, the Seventh Doctor, played by Sylvester McCoy, is back for a double outing in September 2011 beginning with "The Doomsday Quatrain" by Emma Beeby and 2000AD mainstay Gordon Rennie.



This story has been directed by Ken Bentley and was recorded on the 2nd and 3rd March 2011.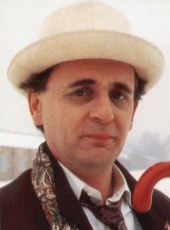 Seventh Doctor

'The TARDIS lands in seventeenth-century Florence', Script Editor Alan Barnes has revealed, 'where local prophet Nostradamus has to face the fact that the world will end not in some far-off distant future - but right here, right now! And if you listen carefully, you might hear some hints about the Seventh Doctor's audio future, too...'



It was inevitable that The Doctor would get to met Nostradamus and that a prophesied apocalypse would be in full swing. Especially as Nostradamus routinely predicted the end of the world!



Director Ken Bentley has stated 'What I particularly like about the seers and prophets of that age is that they never predicted anything wonderful; they always predicted death and horror, and doom and torment! So naturally, when The Doctor finds himself drawn to a particular moment in time where he finds Nostradamus, we find ourselves wrapped up in one of those apocalyptic events. The predictions have come true, the world is going to end, and The Doctor comes in and ends up having to deal with that'.



This audio story's guest star is David Schofield (who stared in the second and third instalments of Pirates of the Caribbean). He has been tasked with bringing Nostradamus to life. 'It's a brilliant piece of casting, because David is just such a bloody marvellous actor!' Ken has confirmed. 'He's fantastic in this'.



Also starring are: John Banks, Caroline Keiff, Derek Carlyle and Nicholas Chambers.

---
Big Finish Magazine - Vortex: Issue 31 (September 2011)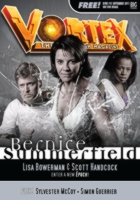 Vortex: Issue 31

Issue 31 of 'Vortex - The Big Finish Magazine' was also sent out to subscribers with this release.



In this issue...
1. Editorial - David Richardson

2. Sneak Previews and Whispers - Blake's 7: The Liberator Chronicles – Volume 1

3. In The Studio - The Renaissance Man

4. Feature - Doctor McCoy

5. Feature - Epoch Making

6. Feature - Benny Uncovered

7. Forthcoming Releases - September 2011 – June 2012

8. Feature - Memory Man

9. Letters



| | |
| --- | --- |
| Published By: | Big Finish Productions Ltd |
| Managing Editor: | Jason Haigh-Ellery |
| Editors: | Nicholas Briggs and David Richardson |
| Assistant Editor: | Paul Spragg |
| Design: | Alex Mallinson |
| Graphics and Layout: | Anthony Lamb |
| Published: | September 2011 |
| Page Count: | 24 |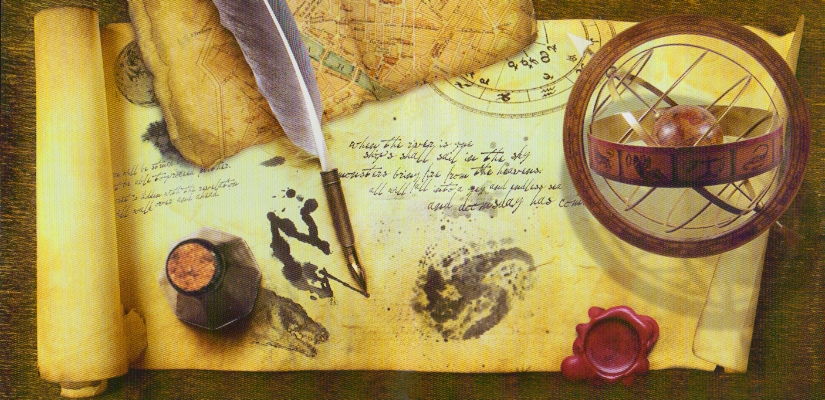 Notes:
Featuring the Seventh Doctor.
Serial Number: 7Z/AB
Number of Episodes: 4
Cover Length: 120 minutes
Episode Lengths: 1 = 26'18", 2 = 26'59", 3 = 25'45", 4 = 29'37"
Total Length: 108'39"
Also features 26 minutes of trailers, music and special behind-the-scenes interviews with the cast and producers
This story takes place after "Survival".
Cover Illustration: Simon Holub
Recorded: 2nd and 3rd March 2011
Recording Location: Moat Studios
Released: September 2011
ISBN: 978-1-84435-579-2
---
On the Back Cover:

"When the river is gone, ships shall sail in the sky, monsters bring fire from the heavens. All will fall into a grey and endless sea, and Doomsday has come."



Florence, the sixteenth century. No one thought to pay much attention to the prophecies of the so-called seer Michel de Nostradame, otherwise known as Nostradamus. Until the canals of Venice dried. Until the soothsayer's sayings started coming true…



Because Master Nostradamus is right, in all respects. The end of the world is nigh. The ships are coming. The monsters are coming. The fire is coming. There's only one thing he didn't see coming, in fact: the sudden apparition of a certain strange Doctor, in his even stranger TARDIS. Today, the Earth dies screaming. And all the Doctor can do is watch.

---
On the Inside Cover:

Writer's Notes


1971. The Daemons. It had soldiers fighting stone demons, and that was enough to get me hooked. Six years later, other things came along to usurp the Doctor's pole position in my imagination. Sure, he had a sonic screwdriver, but that didn't quite have the same allure as lightsabres and Lawgiver guns, did it?



Jump forward many years. I've written Judge Dredd. I've written Star Wars. My younger self would be impressed. Somehow, lightsabres and Lawgiver guns just aren't as exciting as they once seemed. Sonic screwdrivers, though, they're just cooler and more interesting than ever.



Every Who fan has 'their' Doctor. The one they first encountered and who, no matter how many more come and go, will always be their Doctor. Sylvester McCoy is mine.



To write this story meant it was absolutely necessary to sit down and reimmerse myself in old episodes and listen to Big Finish stories and generally feel like a kid again.



As for the writing part, I make no apologies for the number of lines I put in to encourage the rolling of 'r's. Hopefully you'll enjoy the listening as much as I did the writing.

Gordon Rennie and Emma Beeby
June 2011


Director's Notes



The Doomsday Quatrain brings together a wonderful company of actors, some familiar, some new, all of whom were outstanding. Particular thanks go to Jan at the Ken McReddie agency for giving me the opportunity to work with David Schofield. I've long admired his work, and he was delightful to work with. As soon as he started recording his first scene, I knew nobody else could have played Nostradamus.



When I work on any production I always have an idea of what it could be, a version of the story that I'm confident could work. But it's my job to encourage the cast to show me it can be so much more than I had in my head. The cast of Doomsday did just that, delivering performances that are blisteringly energetic, oily, sinister, brutal, charming and heartbreaking.



From the very first read, through to the final edit, I found Doomsday thrilling. I hope you do too.

Ken Bentley
June 2011

---
Full Cast List:
| | |
| --- | --- |
| The Doctor | Sylvester McCoy |
| Nostradamus | David Schofield |
| Brors | John Banks |
| Garilund | Caroline Keiff |
| Kren | Derek Carlyle |
| Larrett | Nicholas Chambers |
| Conclave Leader | David Schofield |
| Captain of the Guard/Bernardo | John Banks |
| Computer Voice | Caroline Keiff |
| Milo/First Nuncio | Nicholas Chambers |
| Second Nuncio | Derek Carlyle |
| | |
The Production Team:
| | |
| --- | --- |
| Writers | Emma Beeby and Gordon Rennie |
| Director | Ken Bentley |
| Sound/Music | Andy Hardwick |
| Theme Music | David Darlington |
| Script Editor | Alan Barnes |
| Producer | David Richardson |
| Executive Producers | Nicholas Briggs and Jason Haigh-Ellery |